Healthier Basic sugar Cookies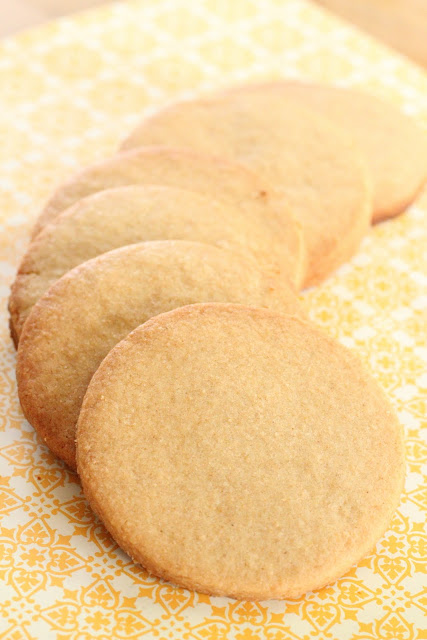 I just started experimenting with an old butter sugar cookie I had from when I used to live in the UK. I have many recipes from there that I still have not posted so little by little I will get to them. There a lot of good ones ;-)
Anyhow, I replaced a little bit of the butter and refined flour for olive oil and whole wheat pastry flour and so far so good. I still want to decrease the sugar a little bit, butter a bit more and really get rid of the white flour.
Will see how it goes on the second and third attempt. I will post the recipes if they are a success. I used this cookie batch and had fun decorating them as Elmo and cookie monster for my kids, loads of sugar needed to decorate them, NOT A FAN….. but I guess it is just once in a while right? ;-)
Enjoy!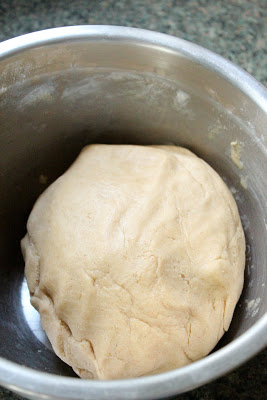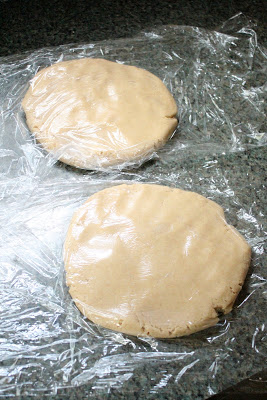 Here you can see the work stages of the dough. Wrap dough in between plastic paper before placing in the fridge.
Here you can appreciate the cookies right before and after baking. You can pretty much leave as is or decorate them how ever you like!!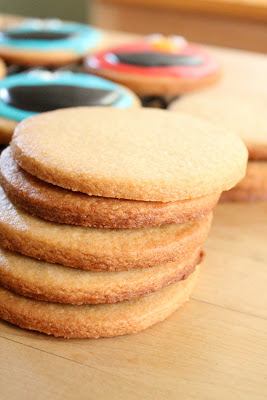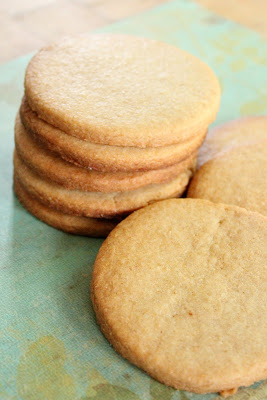 These cookies are really good though a bit less sugar would be even better next time :-)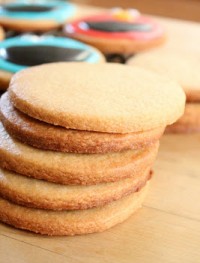 Healthier Basic sugar Cookies
Miryram's original recipe
Ingredients:
Directions:
With your hand mixer,
beat butter and sugar until fluffy, about 2-3 minutes. Beat in egg, oil and vanilla. Add flours, and baking powder and combine until you have a homogenous dough formed.
Divide dough into two and flatten out with a rolling pin like in the pictures. Chill dough for at least 2 hours. I did over night.
Preheat oven to 350F and line a two baking cookie sheets with parchment paper.
Roll out the dough to about 1/4 inch thick and stamp out rounds using a cookie cutter (I roll out the dough in between plastic wrap which I find very easy to do. You can use any other cookie cutter shape you like as well).
Bake cookies for 14-17 minutes. Cool on sheets for 2-3 minutes and transfer them to a wire rack and cool. Decorate as desired or eat as is.
Tip: Dough can be chilled for up to 5 days or frozen wrapped in a double layer of plastic wrap for up to 1 month. If frozen, thaw dough in the fridge before using.