Grilled vegetables skewers
I simply love grilling. Whenever possible, I like to have grilled vegetable skewers. Having grilled vegetables is one of my favorite ways to have them even though I don't get to grill as much as I would want to. I find that grilled vegetables are way more flavorful and juicy, especially on a charcoal grilled.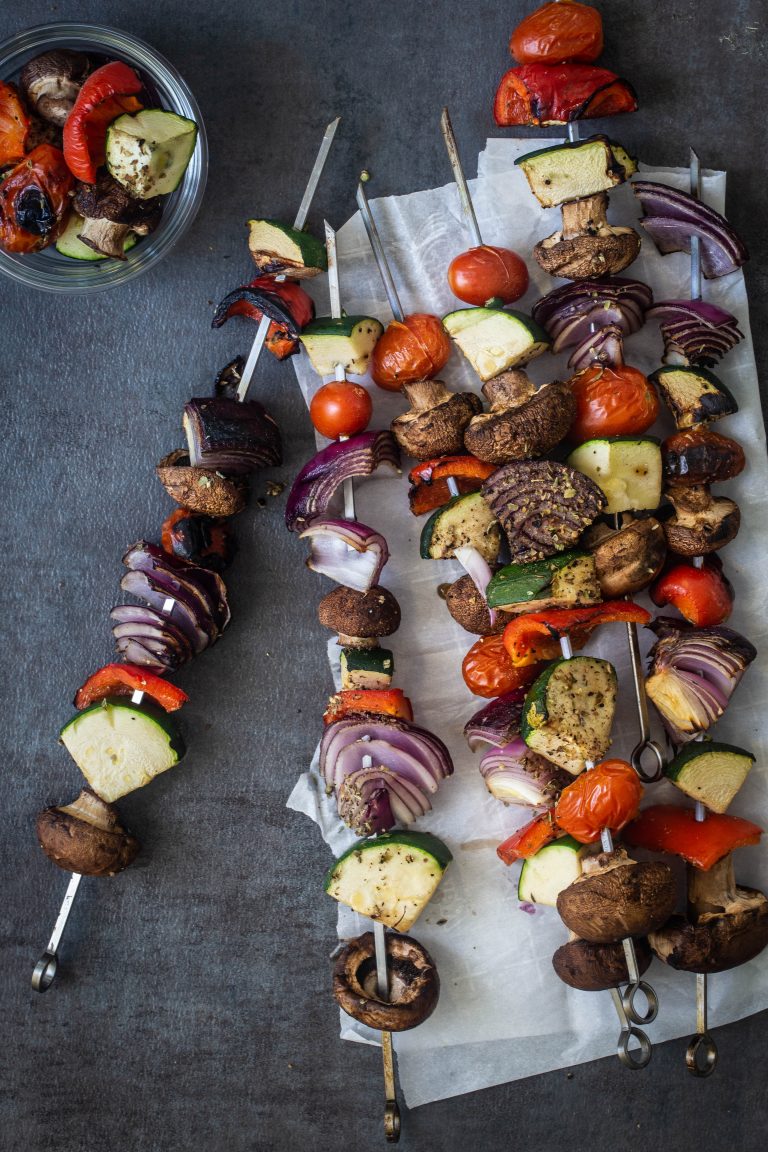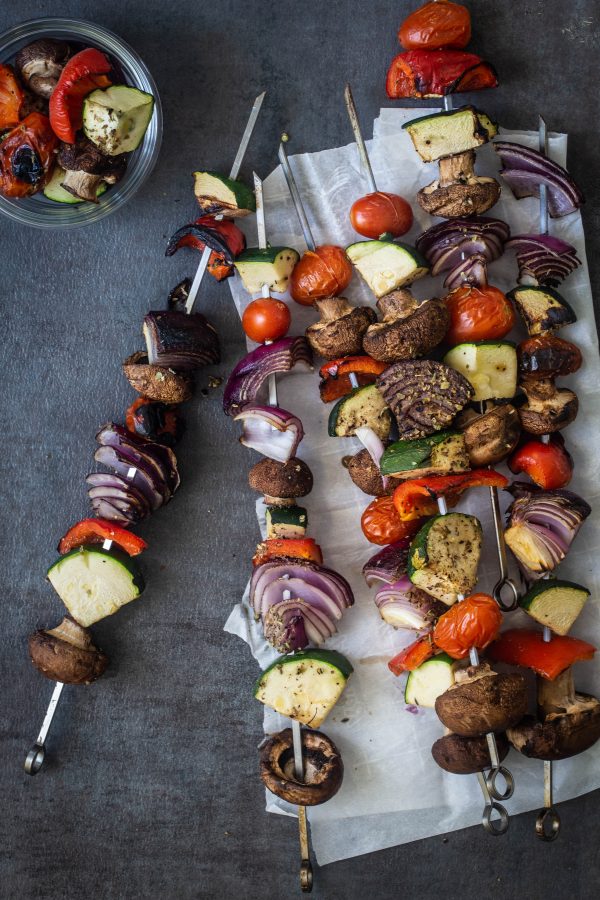 Since my family hardly eats any meat or chicken, having grilled vegetable skewers is perfect for us. I always like to find different ways to served vegetables and the flavor the charcoal gives to the vegetables is just very unique and tasty. Everyone enjoys the distinct flavor it gives to the vegetables.
I decided to use Kingsford® Original Briquets. I chose my favorite charcoal, Kingsford Original because it's ready in 15 minutes and has a long burn time besides that it lights quickly.
Believe or not grilling on a charcoal grill it is easier than you think. Here are a few tips for those that have never tried it before.
Before you light the briquets in your charcoal grill just make sure:
If you have any leftover ash in your grill dispose of it. Link here on how to do that.
Clean the grill grates.
Place the briquets in a mountain shape and light them up.
Once the briquets have been burning for 15 minutes and are a pale grey color they are ready to be used. Spread them out and place the grill grate over the briquets.
Preheat your grill grates and oil them slightly to make sure your food won't stick to it. Now your grill is ready for action!
I use metal skewers that I find work best. Wooden skewers turn to burn and brake.
Once I was done grilling, the vegetables skewers were gone in no time. I wish I had doubled the batch. If you have leftover veggies you can serve them the next day on a salad or just simply as a side dish.
Fall is a great season to get creative and use many of the vegetables available at grocery stores. Make your own combinations and use your favorite veggies. Any vegetable combination will do.
I hope you try to give charcoal grilled a go. It is the authentic way to grilling. The flavor it brings to your food is just sensational. Once you start grilling this way you will never go back!
Enjoy!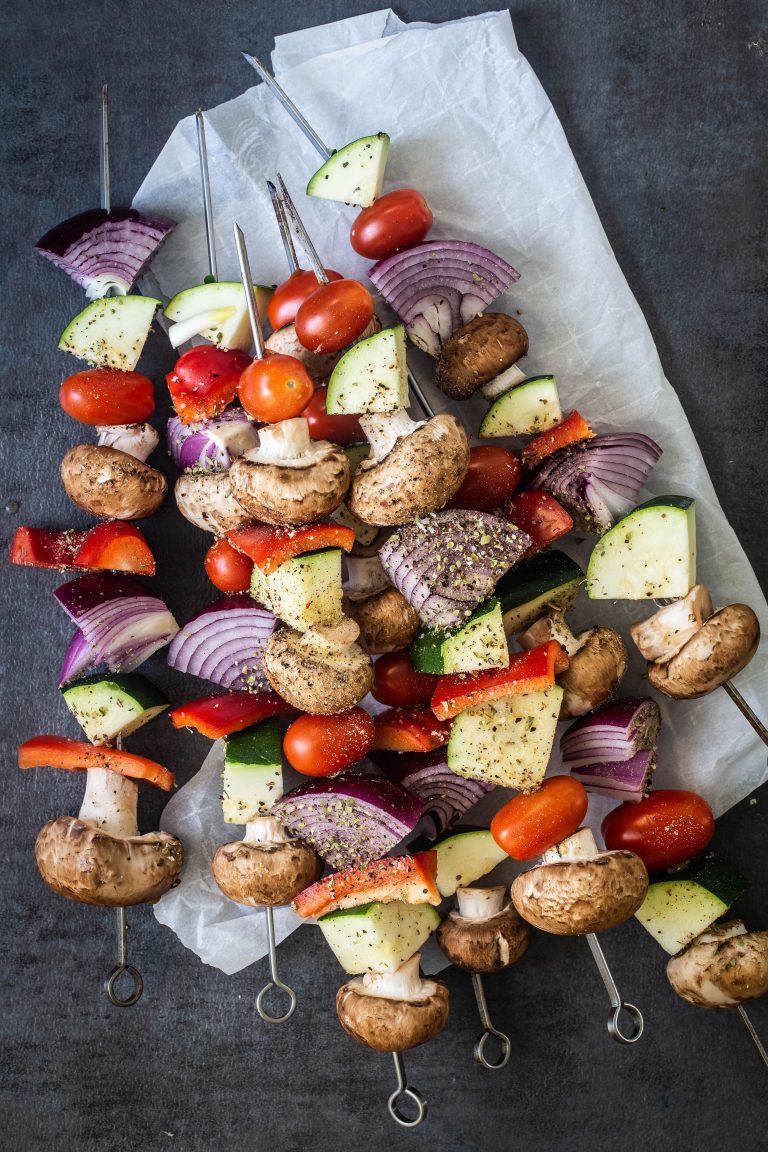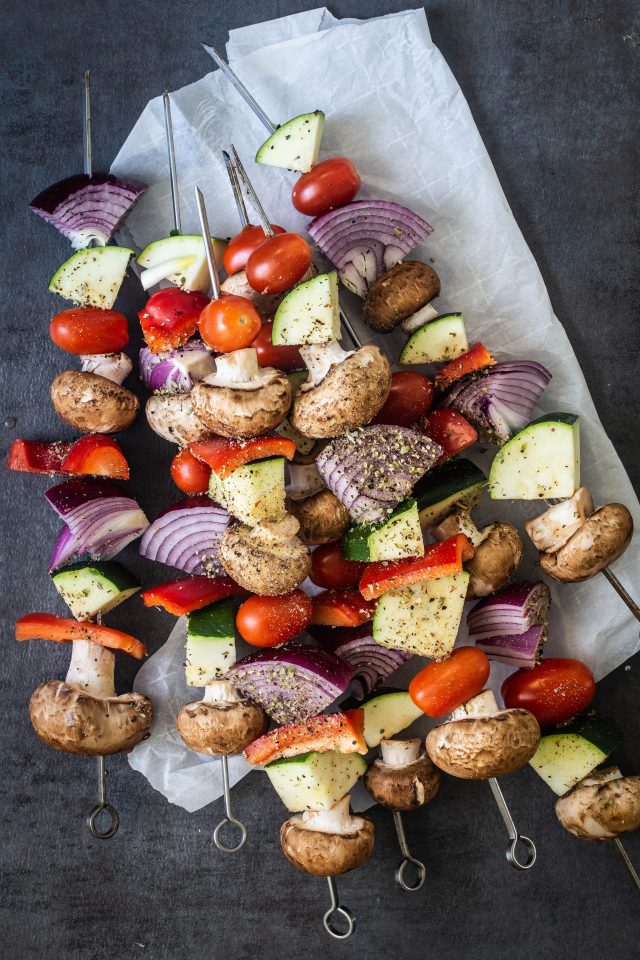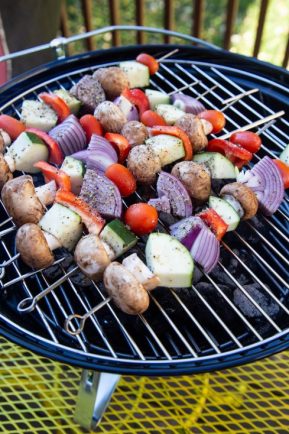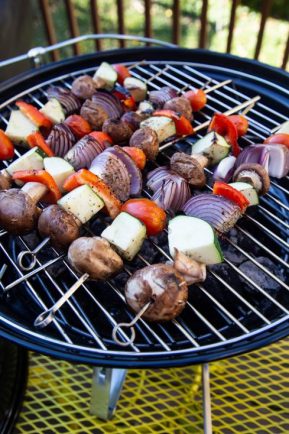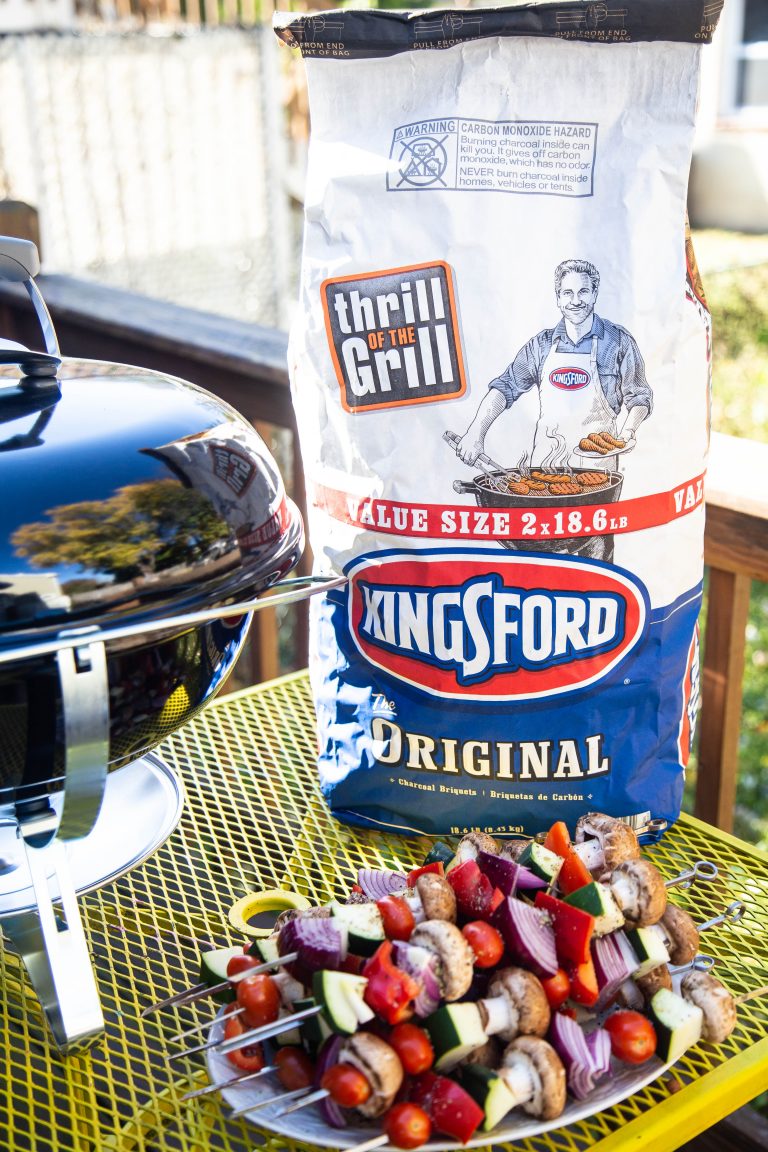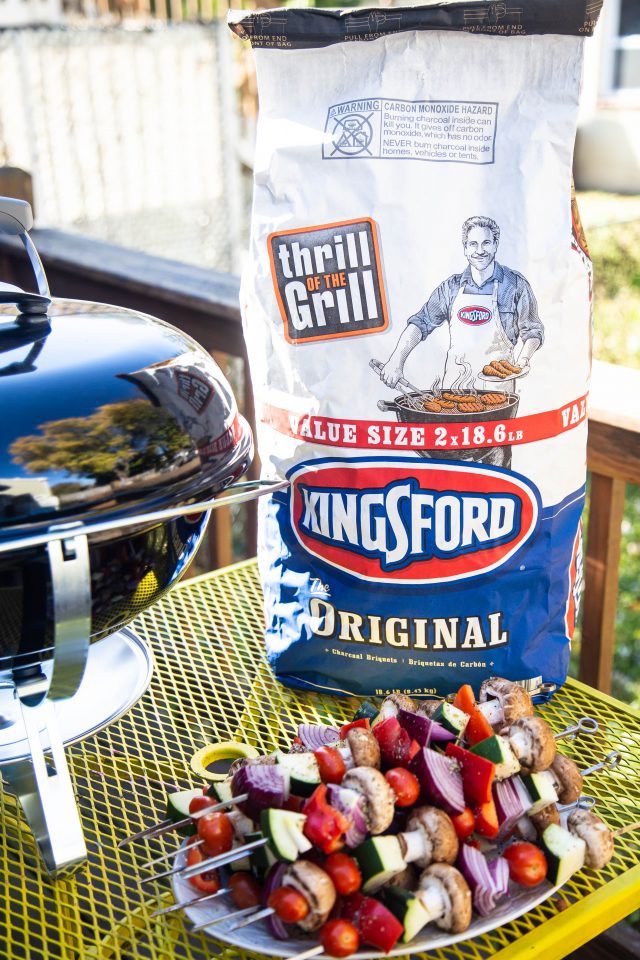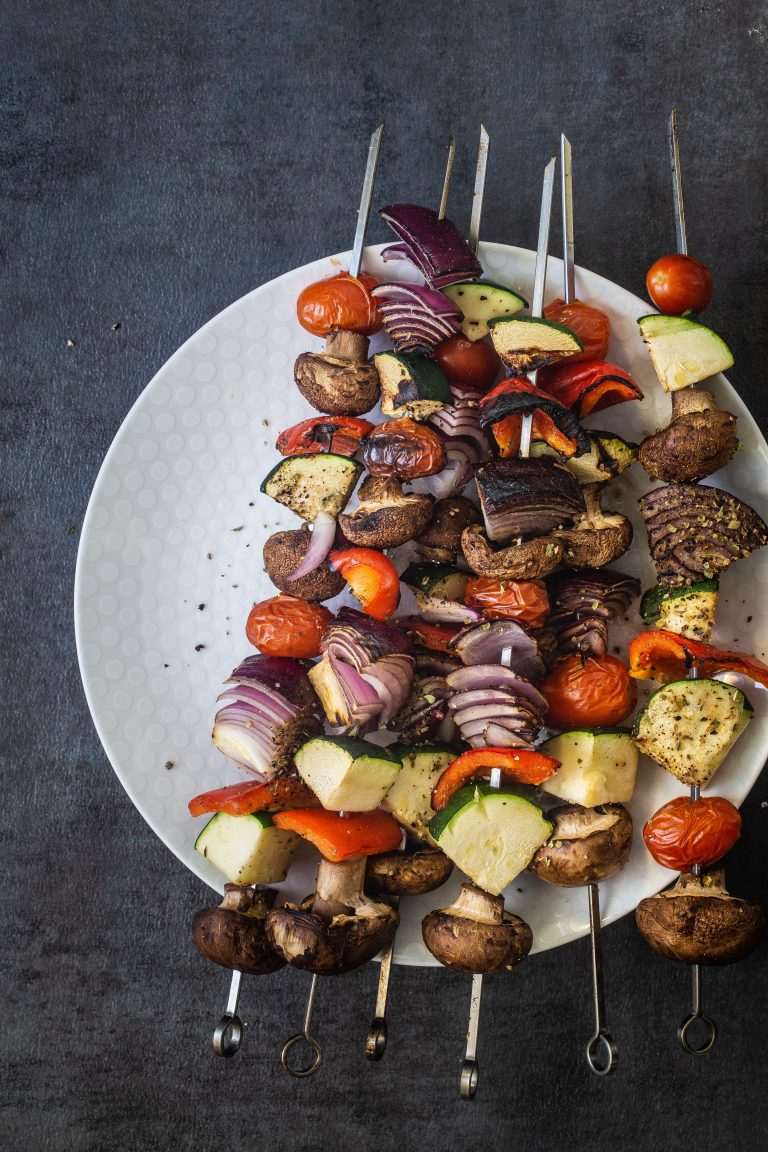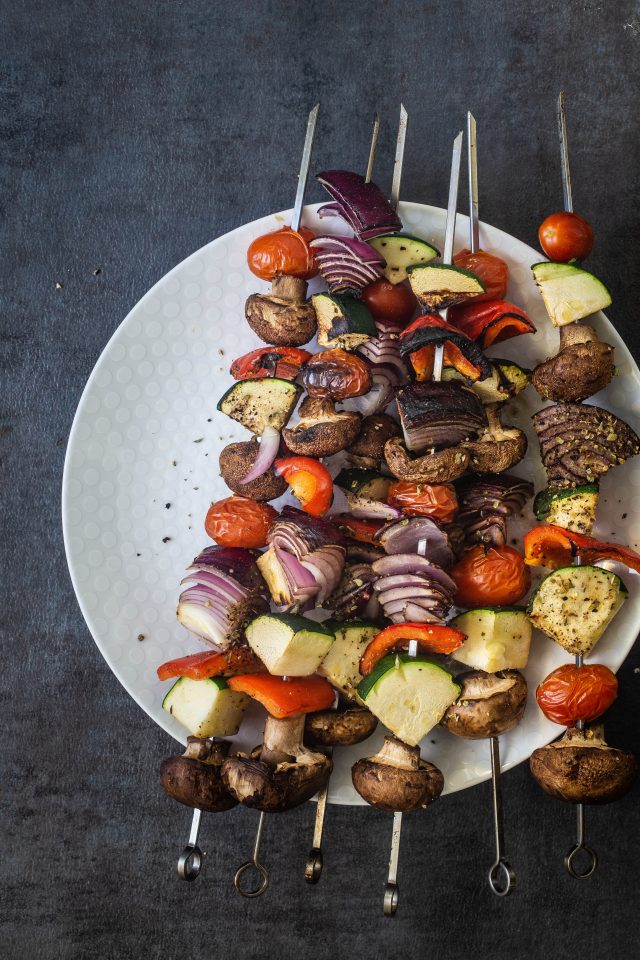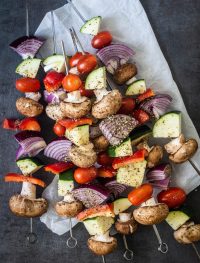 Grilled vegetables skewers
Yield: 6 servings
Total Time: 25 minutes
Ingredients:
1-2 Large Zucchini
16 oz Mushrooms
2-3 red Onions
2-3 Large Peppers
1 tbsp Oregano
1 tbsp Garlic salt
Directions:
Alternate chicken and 2-3 pieces of veggies repeating until you have about 3-4 pieces of chicken on each skewer. Repeat until you have run out of veggies and chicken. I got 10 skewers.
Once your grill is ready place skewers in the grill and cook on each side for 4-5 minutes depending on how far you have placed the grill grate from the heat.
Serve immediately.