Grilled Tuna Salad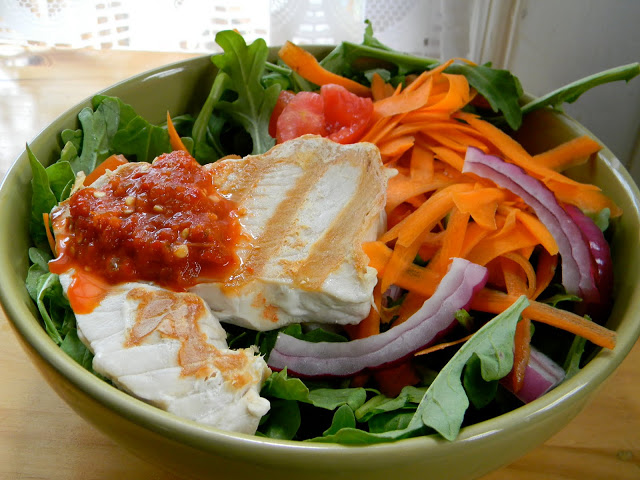 This salad I make at least twice a week because it is very healthy, tasty and easy to put together. It is very versatile as you can add any veggies and dressing of your choice. You can even substitute the grilled tuna for can tuna or salmon which I do some times if I do not have the tunas steaks on hand.
Enjoy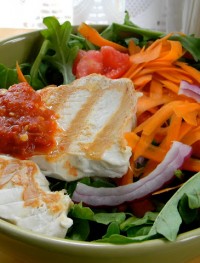 Grilled Tuna Salad
Ingredients:
4 4 oz tuna steaks
Organic greens, as much as you would eat I used Arugula this time
1 large onion cut length wise
4 carrots cut with the potato pealer
3 medium tomatoes chopped
1 tablespoon hot chili sauce, optional
Dressing
1/4 cup rice wine vinegar
2 tablespoons of olive oil
Salt to taste
Directions:
Grilled tuna steacks 2-3 minutes on each side. I use my indoor grilled pan and do not use any extra oil for grilling it. Set aside. Assemble all the vegetables in a bowl. Top with the grilled tuna and chili sauce. Mix dressing ingredients and toss over the salad. Serve and enjoy.