Grilled peach salad
At last something that is not  a dessert even though you could just eat the peaches all by themselves after they are grilled with some ice cream, however, this grilled peach salad is just out of this world so you may want to wait and eat the peaches in the salad instead!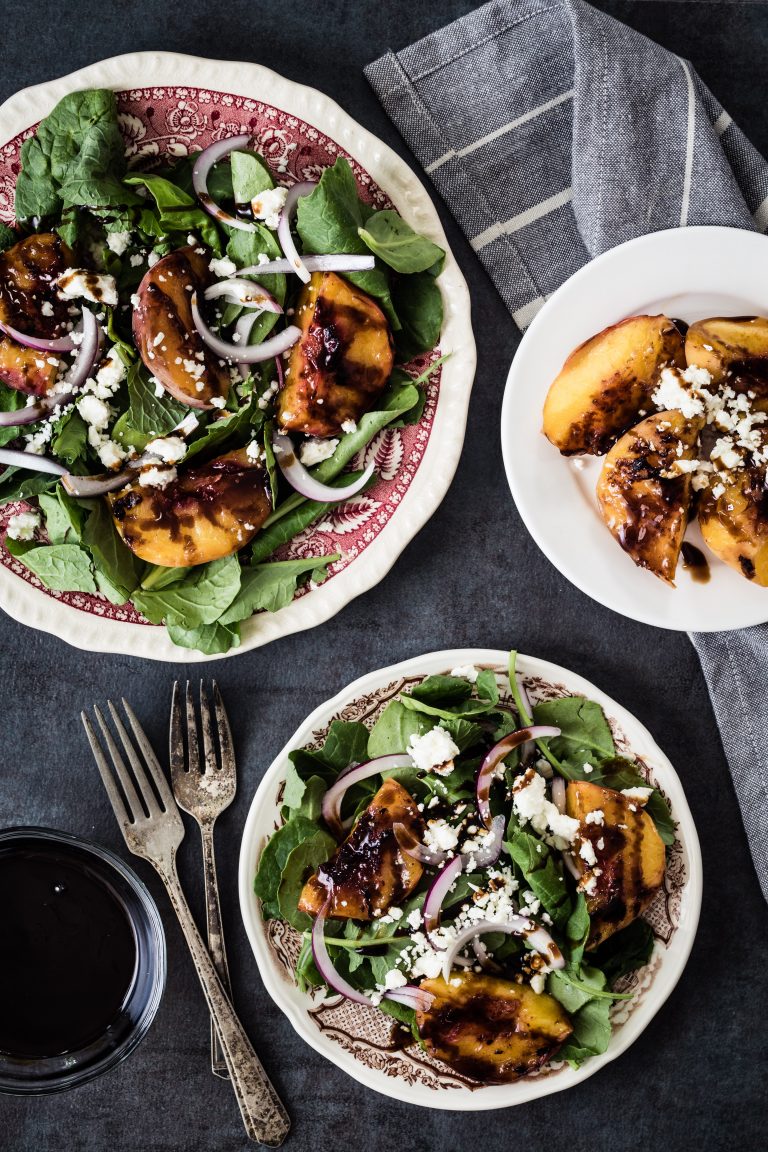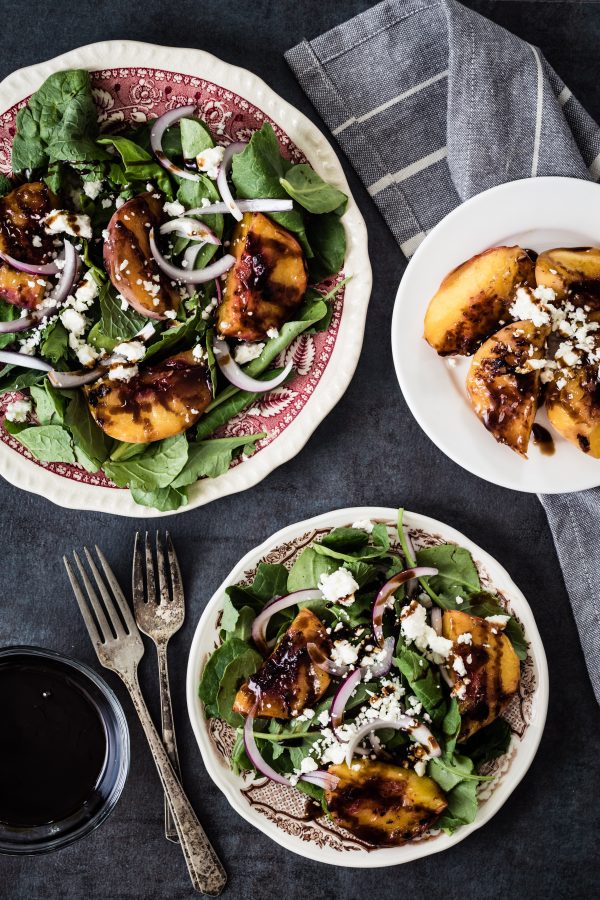 This is actually my first time grilling peaches. It was a bit of a pain at first because I forgot to grease some of them and they got stuck to the grill pan. Next time I will also try to grill them on my outside grill. My husband is actually the one that uses it all the time, I always stick with the grill stove top so will see how using the outside grill work out.
For the balsamic reduction sauce I used Truvia brown sugar blend. I think the balsamic reduction dressing made the salad stand out even more. My family went back for seconds so I guess that was a good sign. This salad was so simple yet so delicious!
I love making my own salad dressings. This one takes a bit longer to make because of the reduction step but most of my other salad dressing recipes literally take just about 3 minutes to put together. Way healthier and better than store bought varieties.
For this grilled peach salad you can add any other veggies you may like. I thought about some type of dried fruit or even nuts. Jut get creative and make it your own. I know I will be making this salad a few more time this summer. I think it was one of the best combo salads I have made in a while.
Enjoy!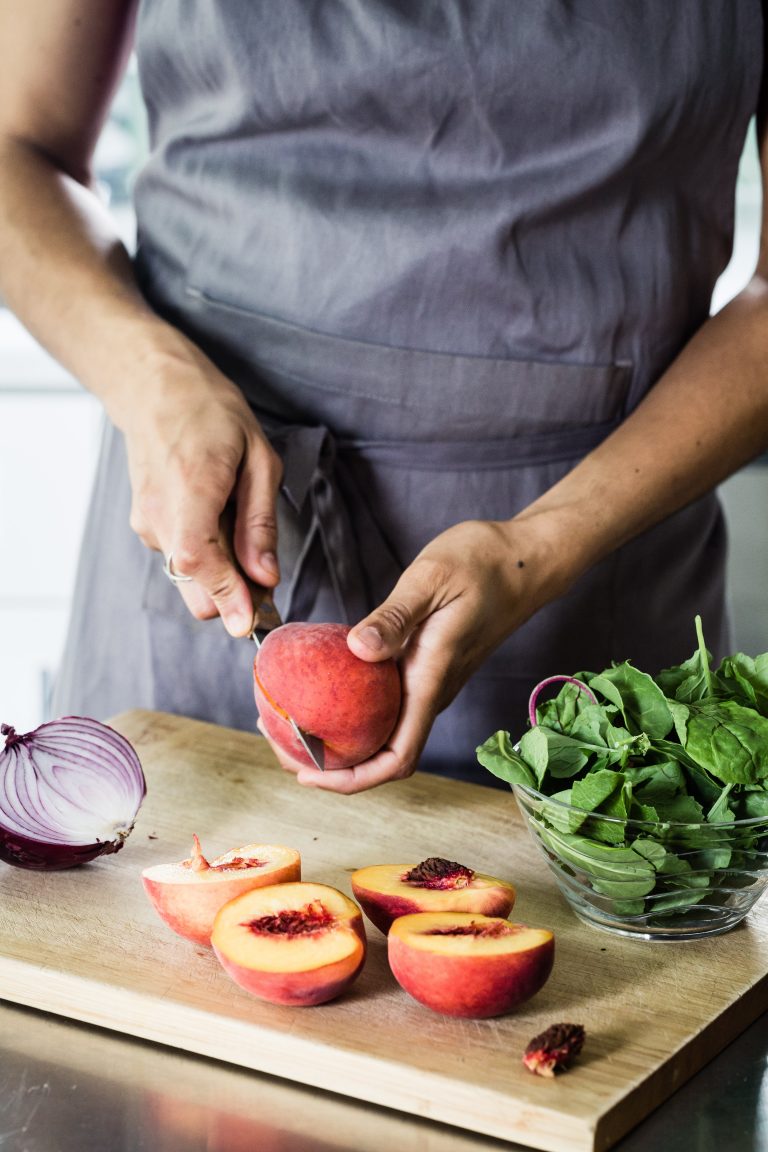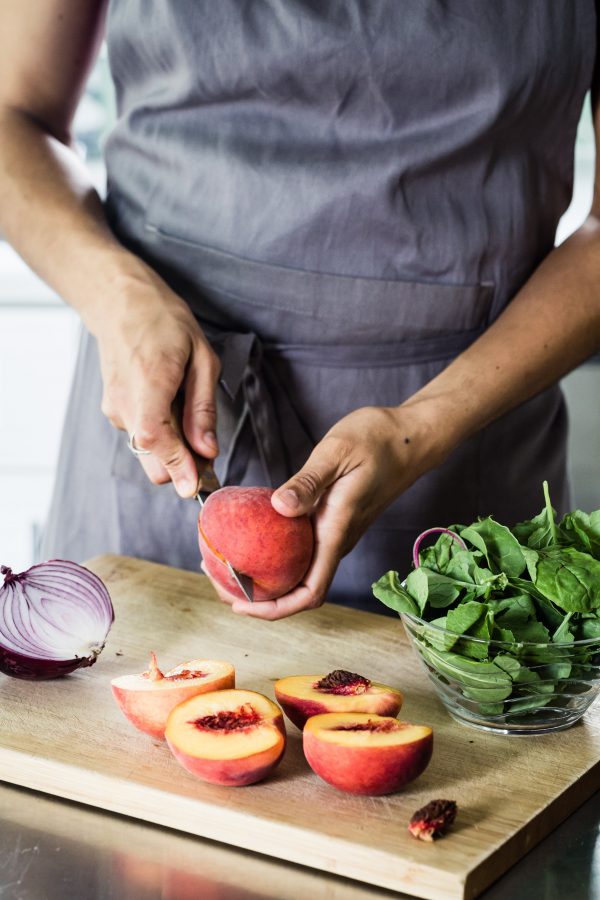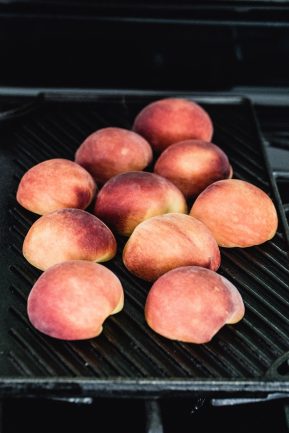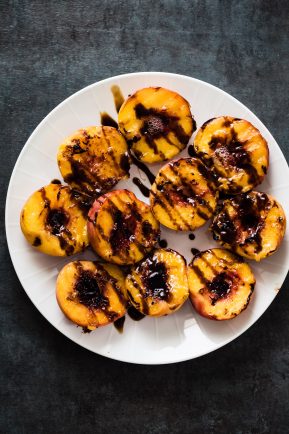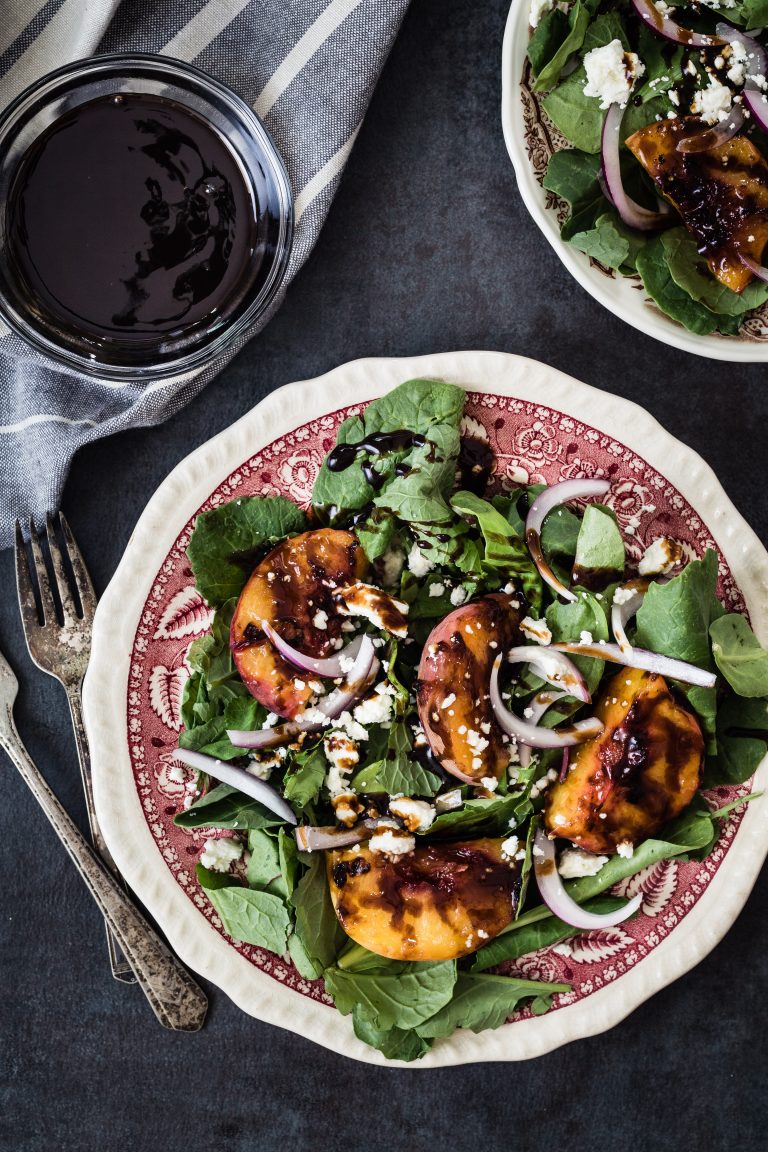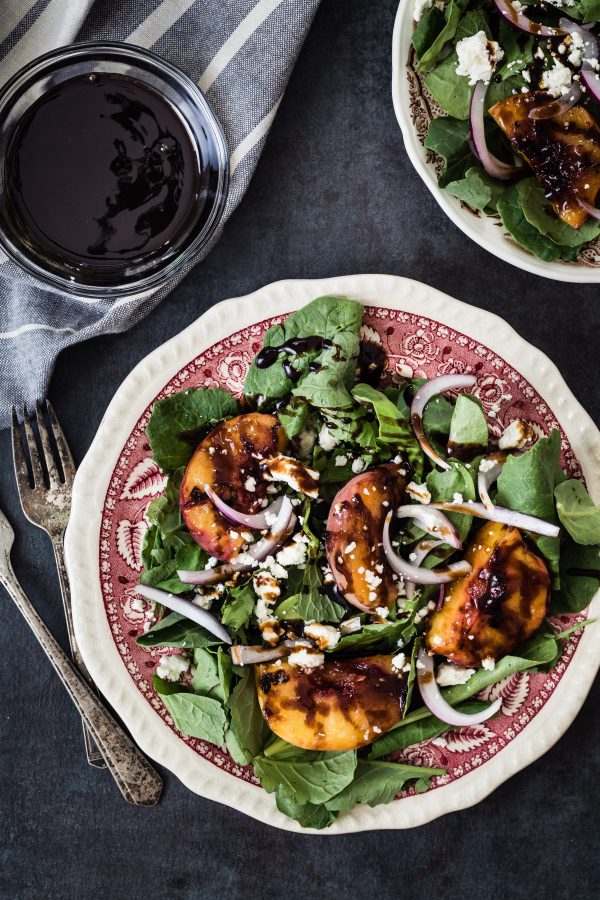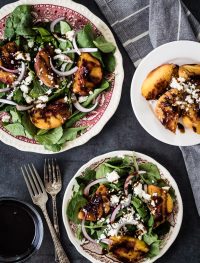 Grilled peach salad
Yield: 4 servings
Total Time: 25 minutes
Ingredients:
4 fresh peaches, halved
3 tbs olive oil
6 oz mixed greens
6 oz crumbled feta cheese
1 red onion, sliced
Dressing
1 cup balsamic vinegar
1/4 cup Truvia brown sugar blend
2 tbs extra virgin olive oil
Celtic salt and pepper to taste.
Directions:
To make the balsamic reduction, mix balsamic vinegar with sugar in a saucepan over medium heat, stirring constantly until sugar has dissolved. Bring to a boil, reduce heat to low, and simmer until glaze is reduced by half, about 15 minutes. Keep a careful eye towards the end as you don't want to burn it. When it coats a spoon, it will be thick enough.
Preheat your grill or stove top grill pan. Brush peaches generously with olive oil and grill on each side for about 3 minutes. You don't want the peaches to be soft and mushy so keep an eye on them.
Transfer peaches to a clean plate and let them cool.
In a large mixing bowl add the rest of the salad ingredients followed by the peaches. Add some of the balsamic reduction with the olive oil, salt and pepper to taste and toss to combine.
Serve immediately.