Grilled Moroccan Chicken
I have not made chicken in a long time but today I made this grilled Moroccan chicken that was the bomb.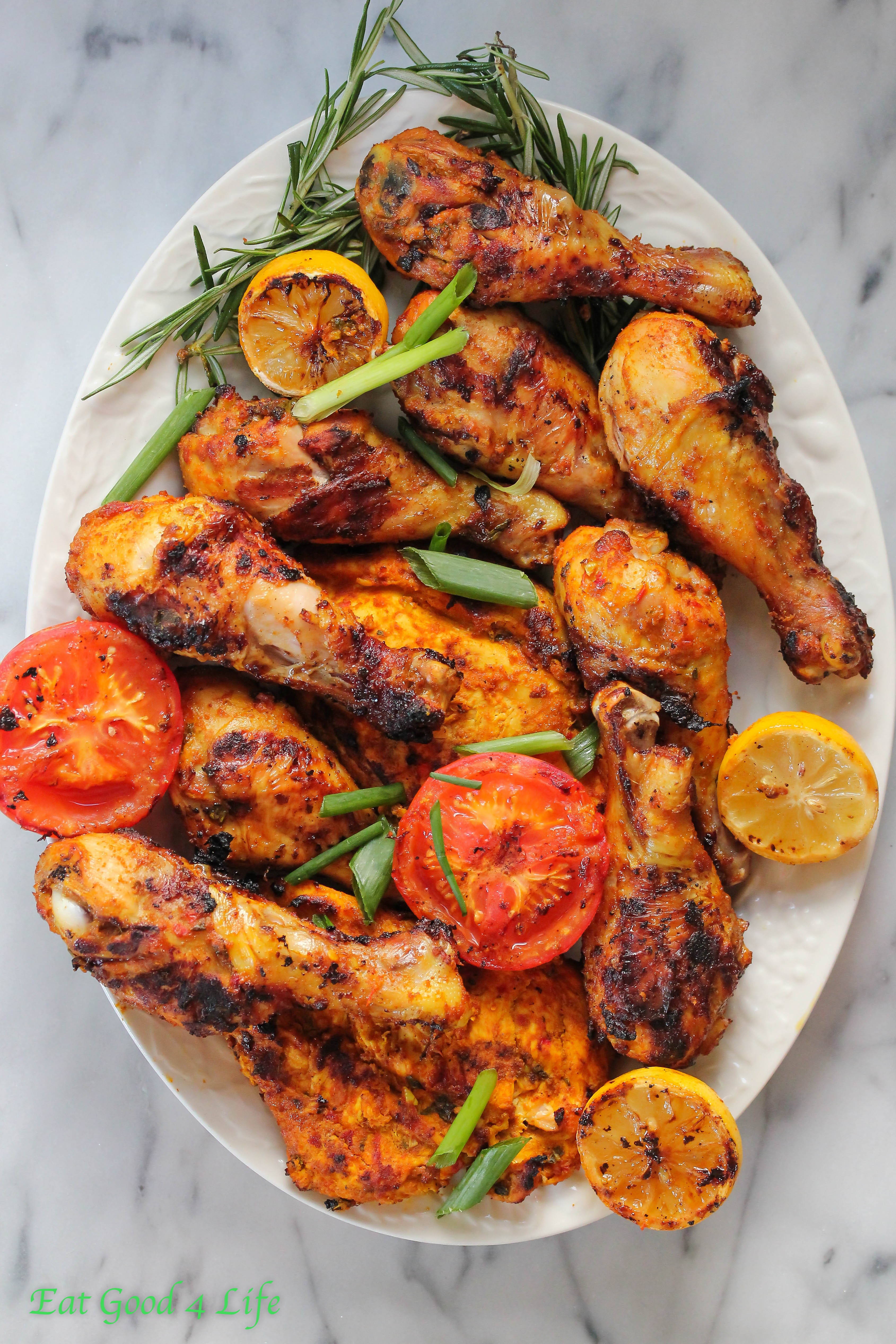 I have not make chicken in a long time and this grilled Moroccan chicken sure it was perfection. I love spices and this recipe sure used quite a variety of them.
Besides using the spices for this grilled Moroccan chicken I used one of my favorite natural spicy sauces, Mina Harissa. I used to use sriracha a lot but now it is replaced with this brand because it is completely natural and that I love way better.
You can buy Mina Harissa in red or green form. The color comes from using different type of peppers, so which ever one you like best, both are made with natural ingredients and they even have a mild variety if you don't like hot food.
Now, this recipe calls for a lot of chicken. If you want to half the recipe go ahead, I just like to cook for more than just one time to have leftovers and use in the future. If you are having a gathering this would be perfect because this recipe will feed at least 6-8 people.
On another note, what is everyone doing for this summer? My kids are about to finish school, I am attending summer school and going to Spain this summer is just not possible for us. My vacation this year is going to be really short. Three days in Atlantic City, which I haven't been there in years, and then the TN mountains for 2 weeks. Now that will be my only and real vacation even though I will have to work there too.
Anyhow my friends, if you like grilling and like chicken you need to try this recipe. My husband is the grilled master in our house and he totally approved my recipe. This grilled Moroccan chicken is great for any upcoming pool parties or gathering with your friends.
Enjoy!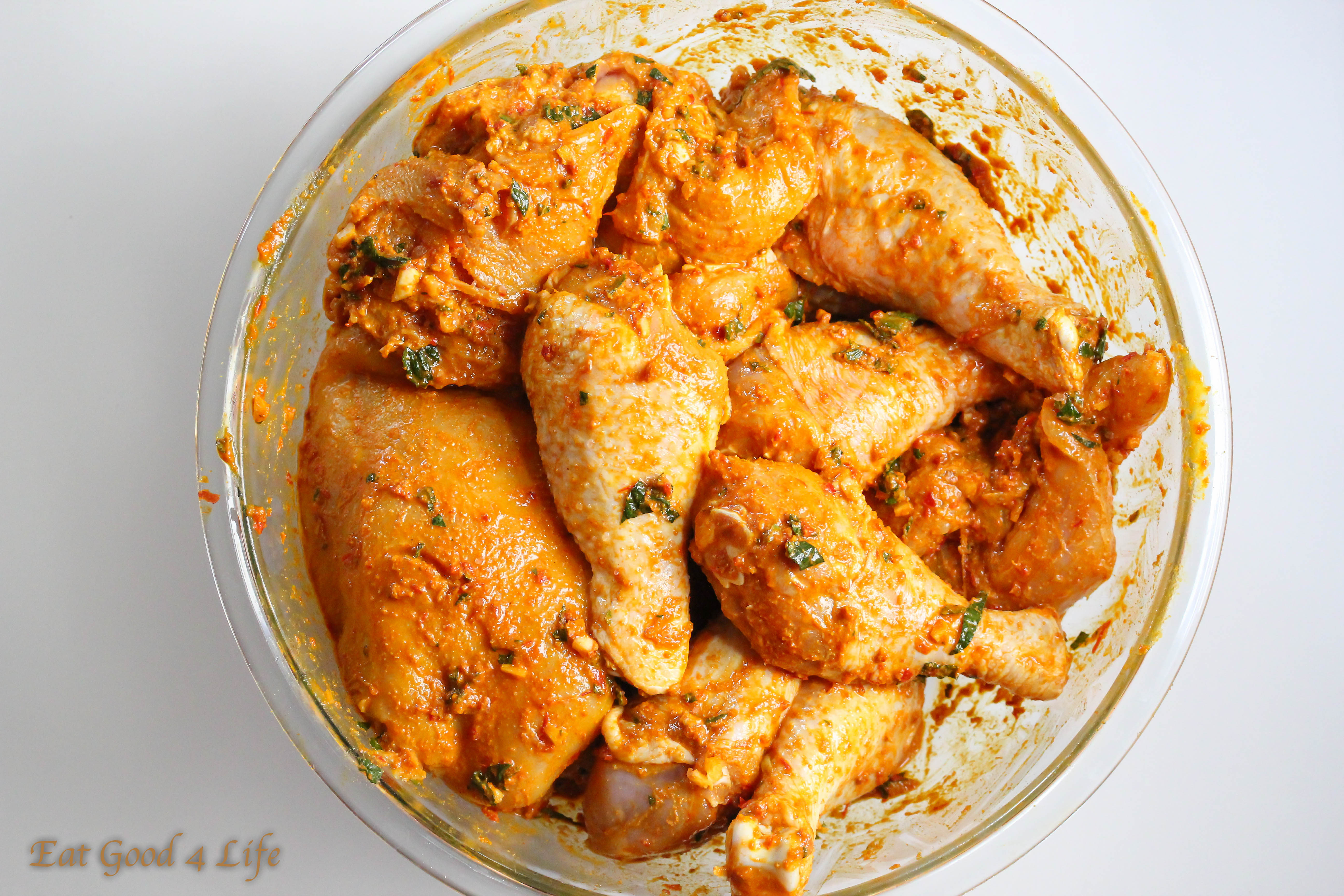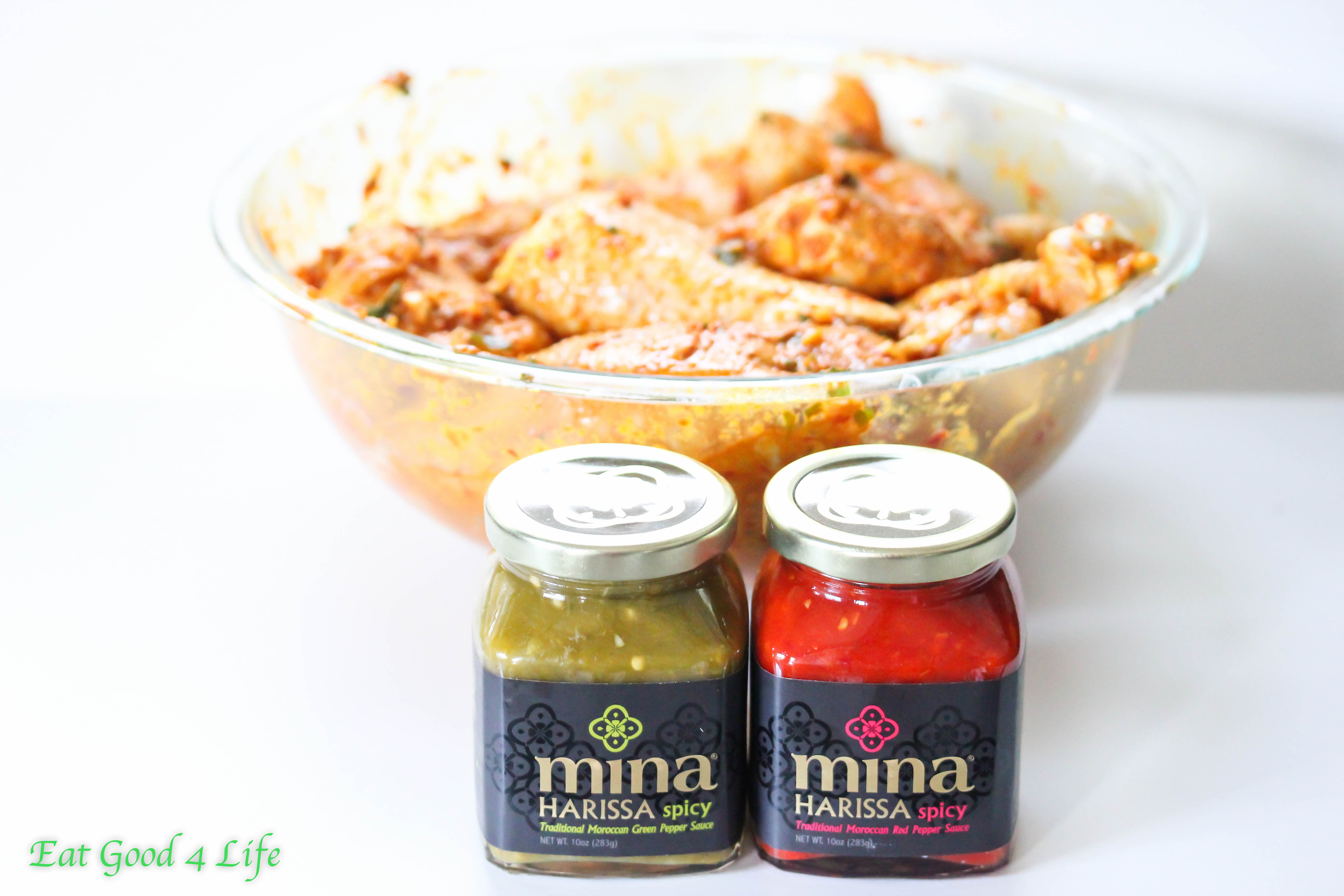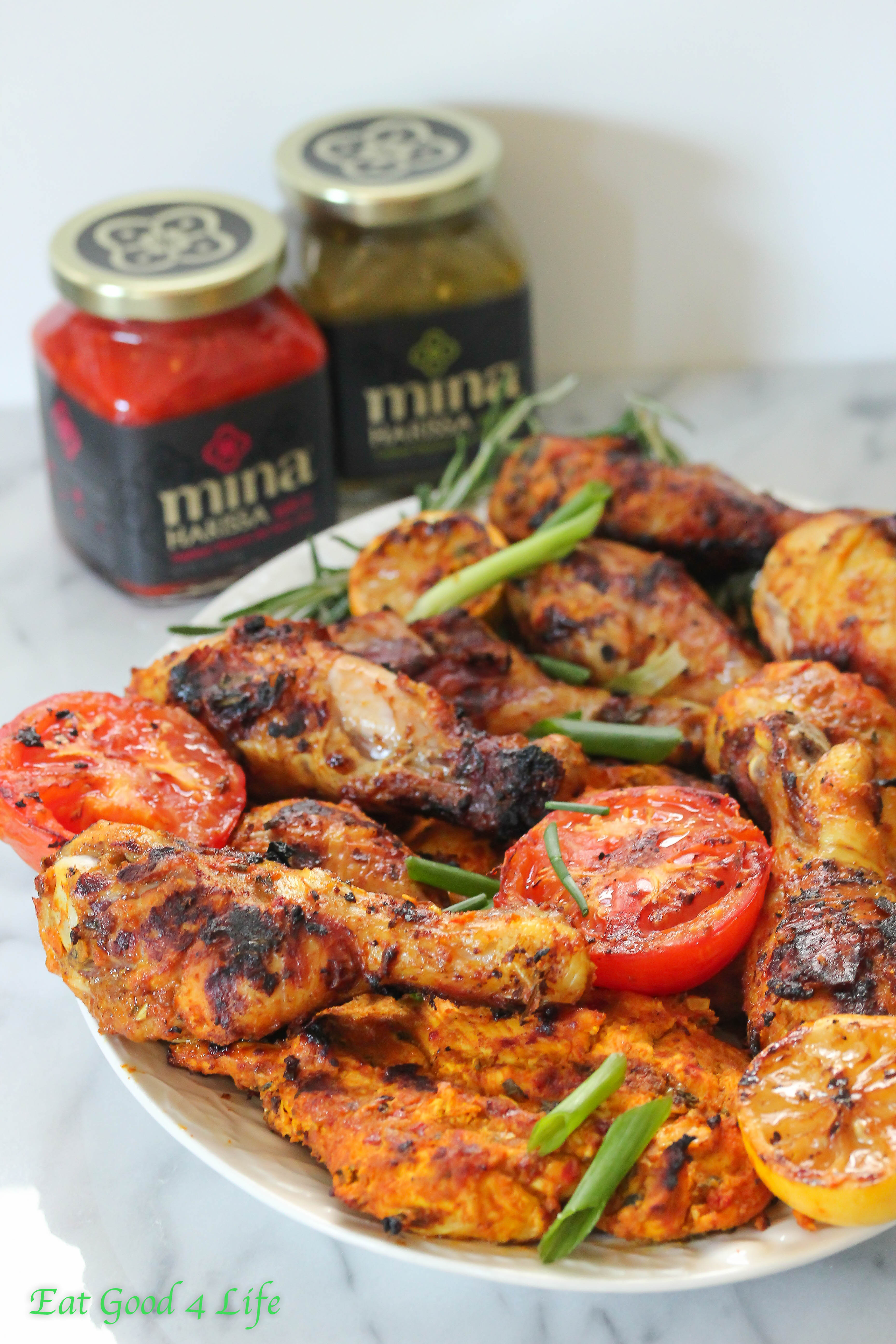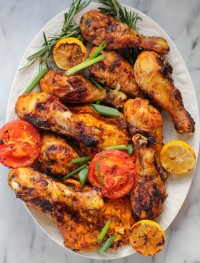 Grilled moroccan chicken
Yield: 6-8 servings
Total Time: 1 hour 30 minutes
Ingredients:
3 lbs organic chicken drumsticks
3lbs organic chicken breast
Fresh tomatoes, optional
Marinade
1/4 cup Red Mina Harissa Sauce
1/4 cup olive oil
3-4 lemons, juice
2 tsp turmeric powder
2 tsp cumin powder
1 tsp coriander powder
1 tsp paprika
1 tsp celtic salt
4 garlic cloves, minced
Fresh mint or coriander, chopped
Directions:
In a large mixing bowl place the marinade ingredients and mix through. The marinade will be thick.
Place the chicken breast, not the drumstick, in between plastic wrap and use a meat tenderizer to pound the chicken to thin it out. Make 2-3 light scores on each chicken piece. This will allow the marinade to penetrate the meat.
Add the chicken breast and drumsticks to the bowl and mix in with the marinade making sure each chicken piece is covered nicely. I do this step with my hands. Let the chicken sit at room temperature for one hour or covered in the refrigerator overnight.
Preheat your grill. Add the chicken pieces and cook over medium to low heat for 5-7 minutes on each side depending on your grill. It may take slightly more time.
If using you can add sliced tomatoes and lemons to your grill the last 3-4 minutes of cooking to serve with the chicken.