Grilled Dill Tilapia with Green Beans
I love tilapia and this grilled dill tilapia with green beans it is super easy to put together.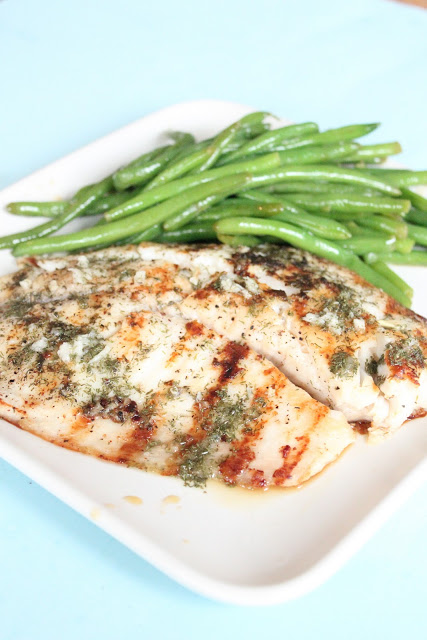 This Grilled Dill tilapia with green beans is another quick and easy dish sure to satisfy any fish eater. It is super tasty, nutritious and refreshing. Even my little 4 yr old likes it, but then again, he has been trained to eat everything on site and requests fried calamari as his favorite food, so I am sure he is not the norm :-)
Anyhow, I think you should be able to use any other firm fish for this recipe if you like and any other side veggies you may prefer. The recipe is very versatile so anything goes.
Enjoy!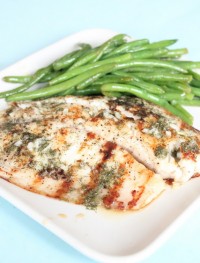 Grilled Dilled Tilapia with Green Beans
Yield: 4 servings
Total Time: 20 minutes max!
Ingredients:
4-6 Tilapia fillets
1 tsp dill
Black pepper
Celtic salt
Vinaigrette
4 tbsp dry white wine
2 tbsp fresh lemon juice
2 tbsp olive oil
2 garlic cloves, pressed
1/2 tsp dried dill
1/2 tsp celtic salt
Directions:
In a
mixing bowl mix
the vinaigrette ingredients and microwave on high for 3-4 minutes. Set aside.
For the fish, (I used my indoor grill but you may used your outdoor grill if you like) season the tilapia with salt, pepper and dill. Lightly spray with olive oil and grill 3 minutes on each side or until grill marks appear.
Place tilapia on serving plates as server with vegetable of choice. Drizzle vinaigrette over the fish and veggies.