Green tea protein pancakes
I have not made pancakes in a long time but these green tea protein pancakes are for sure to be one of my ultimate favorite ones. Gluten free and much better for you.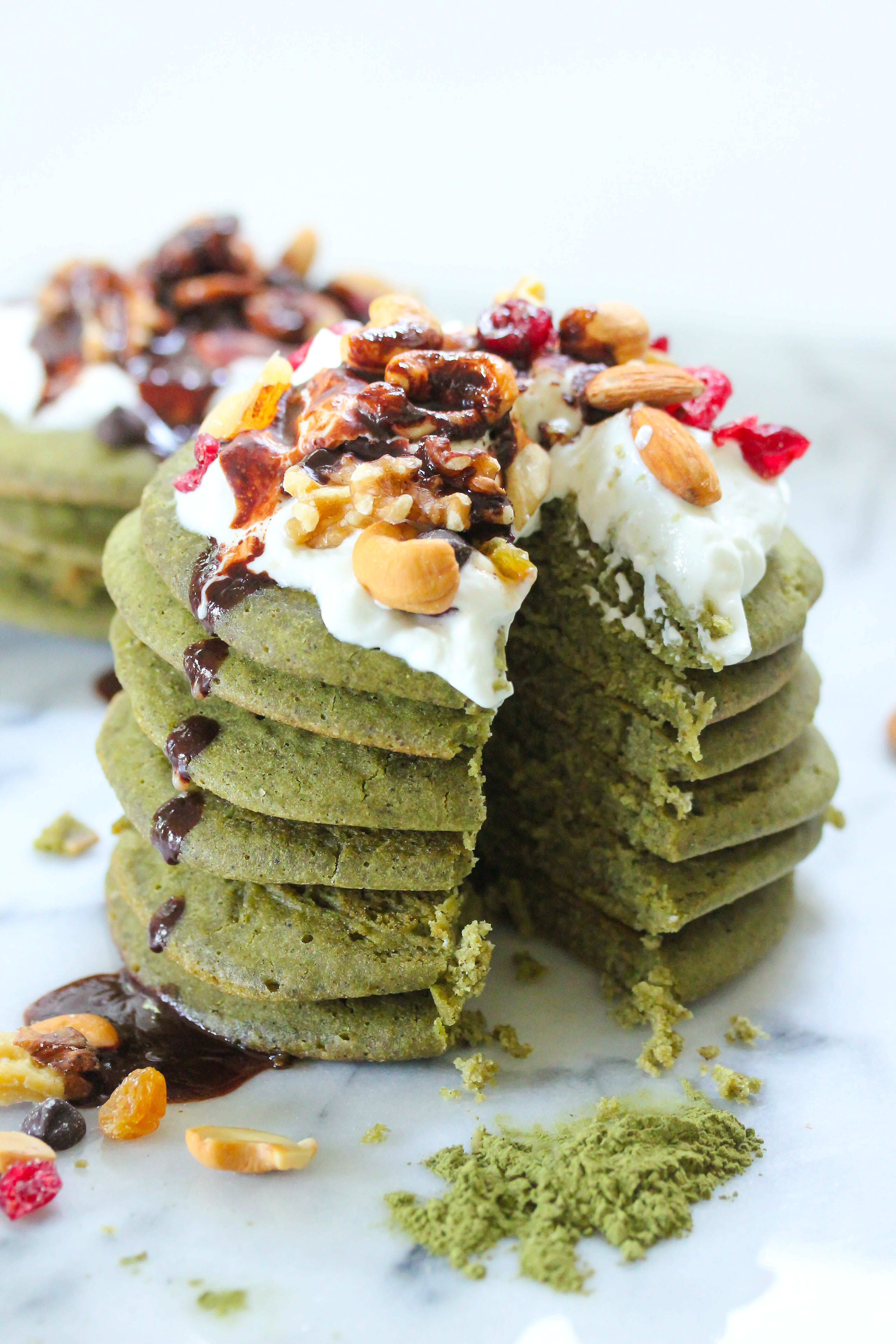 These green tea protein pancakes are the bomb. I was afraid my kids wouldn't like them but they did. My kids liked them even better because they were green, that was fun for them. Eating green pancakes is not the usual pancake color to eat.
For the topping I just used Greek yogurt, a mixture of nuts and homemade chocolate syrup. You can use plain all maple syrup. Whatever you prefer.
Matcha powder is an antioxidant power house with many health benefits. It boost your metabolism, detoxifies your body, enhances mood and aids in concentration. It also provides fiber, vitamin C, selenium, chromium, zinc and magnesium and it fights against viruses and bacteria. In addition, it lowers cholesterol and blood sugar so I think you should try to add this power ingredient to your diet once in a while. It wouldn't hurt!
On another note, I am actually working on my first publish cookbook in which all recipes will include Matcha powder. It comes out September 2015 so stay tuned for that.
I used Nuts.com Matcha powder. They have a great variety of products and I stand by their quality. I have already experimented with many of them and so far I am very satisfy.
For the green tea protein pancake recipe go over to Nuts.com and make sure you browse their products. I am sure you will be as happy as I have been with them when you try them.