Green tea overnight oats
I have been making overnight oats for the longest I can remember and switching flavors once in a while keeps my palate satisfied. This green tea overnight oats variation was just genius. I love Matcha powder, as this is something I like to incorporate into my food often.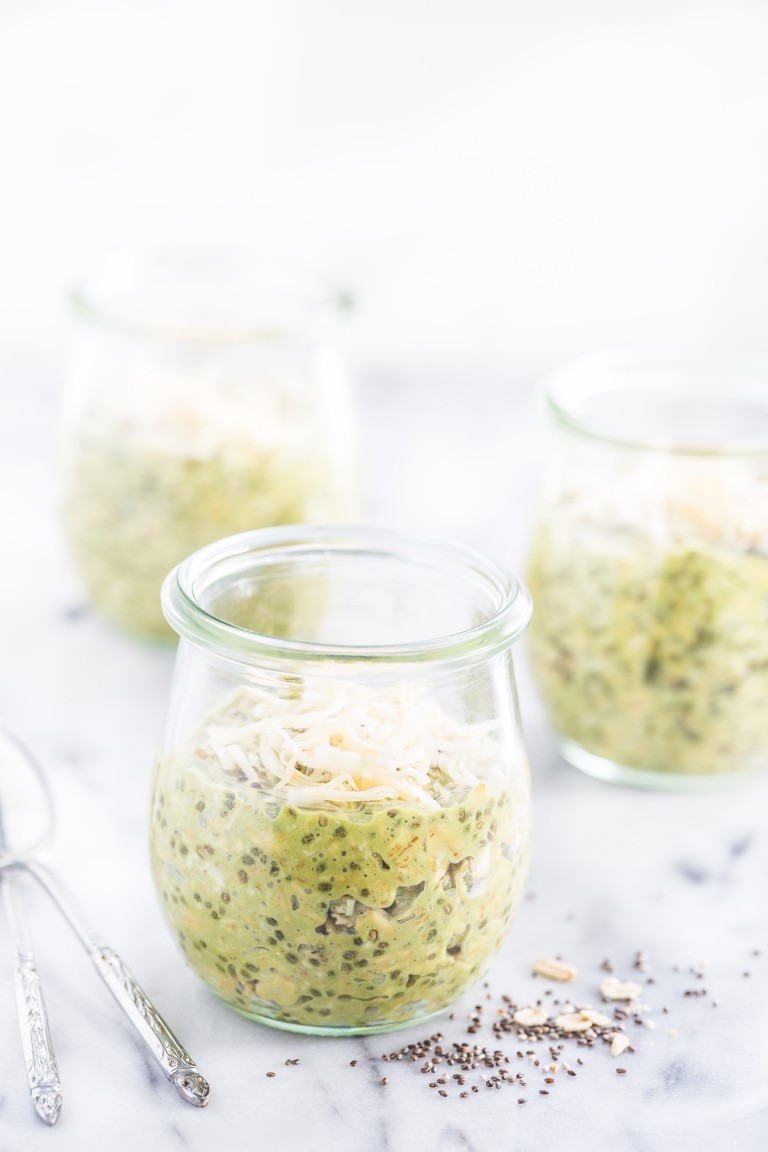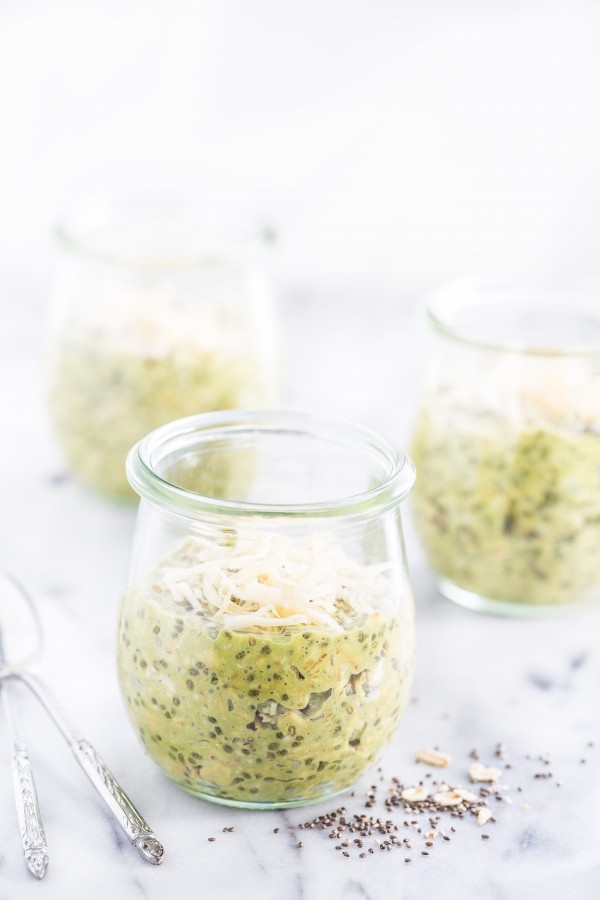 This green tea overnight oats is very versatile. I have kept it dairy free as well as gluten free by using gluten free rolled oats. They are also very convenient. I love having this for breakfast, as a snack or even on the go, as you can pack them easily on small glass jars.
This time around I didn't add any protein to it but if you like, vanilla protein powder would be just fine. If you want to increase the protein content, go for it!
Also, my milk of choice was a mixture of coconut milk and almond milk. I used unsweetened Silk almond milk. Most times I used unsweetened varieties so that I can control the sweetness of whatever I am making.
You can sign for Silk's newsletter to obtain coupons and find out their latest news on products and much more. You can also use their store locator to find out where you can purchase their products.
What I like about overnight oats is that I can also have after my workouts. It keeps me satisfy and I know I am not throwing away my efforts at the gym. I also tend to snack right before bed. This is the most difficult time for me when it comes to food so often times I like to have healthy choices available, like overnight oats. This way I am not tempted to have the wrong foods right before bed.
Overnight oats is a great way to start the day, have as a snack any time of the day or even after a workout. It is a healthy option that will keep you satisfied for long. It is full of fiber, protein, and omega 3's, which acts as a anti-inflammatory agent…and let's not forget this recipe will also help you lower your cholesterol since it is full of soluble fiber.
Anyhow, I hope you like this simple green tea overnight oats recipe that is is literally done in a matter of five minutes. A great option for those considering their healthy habits.
Enjoy!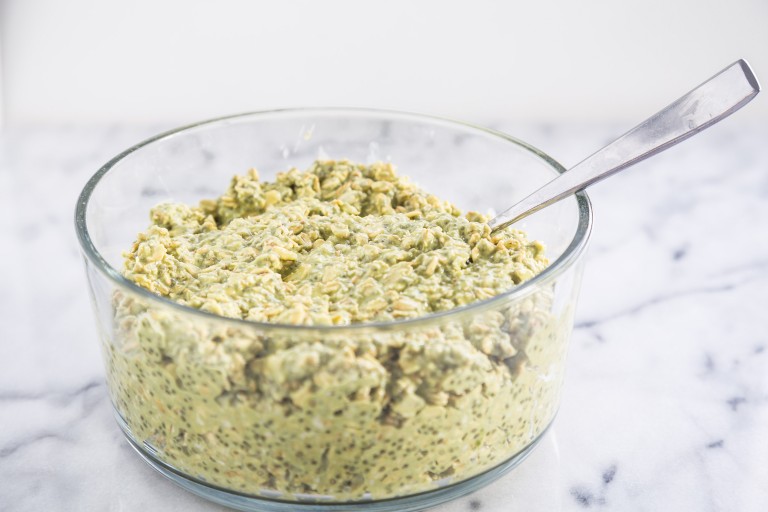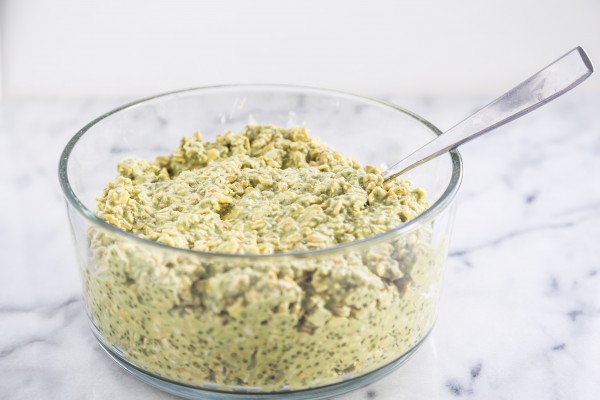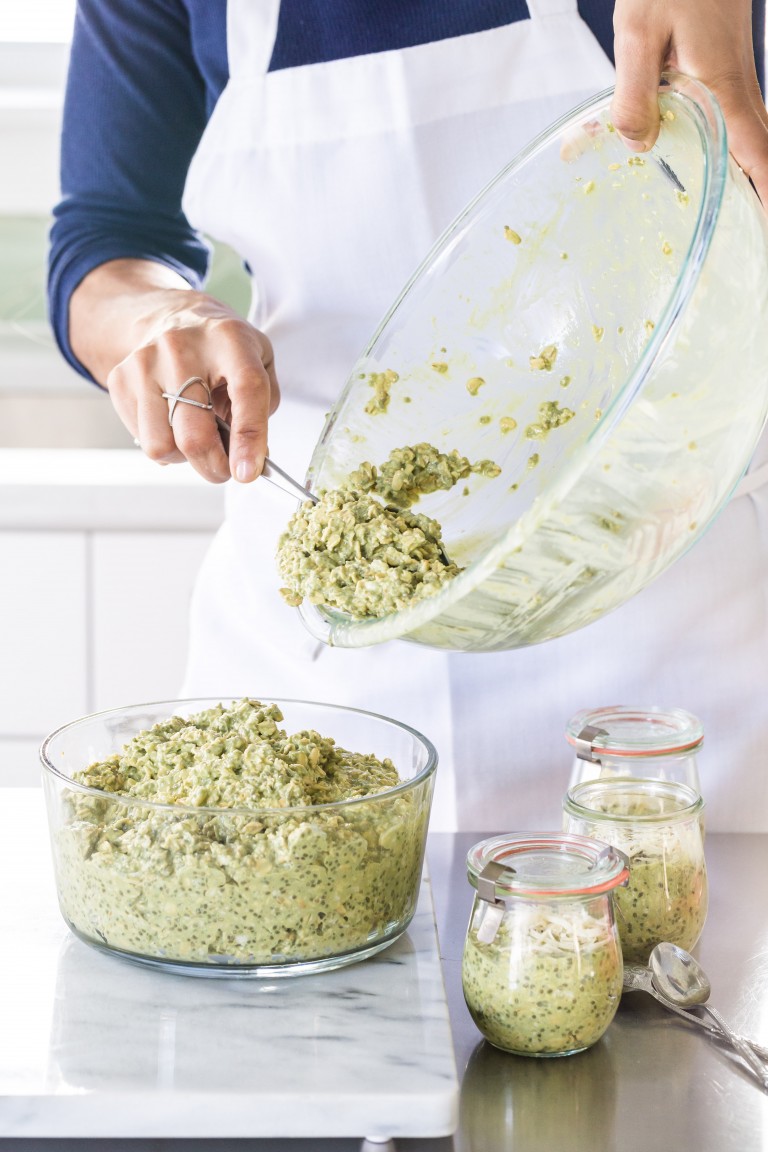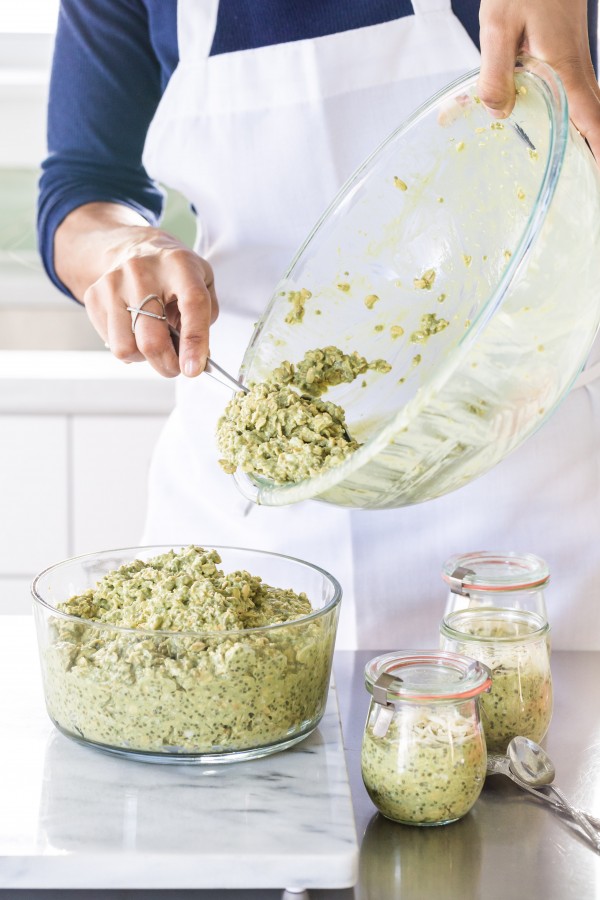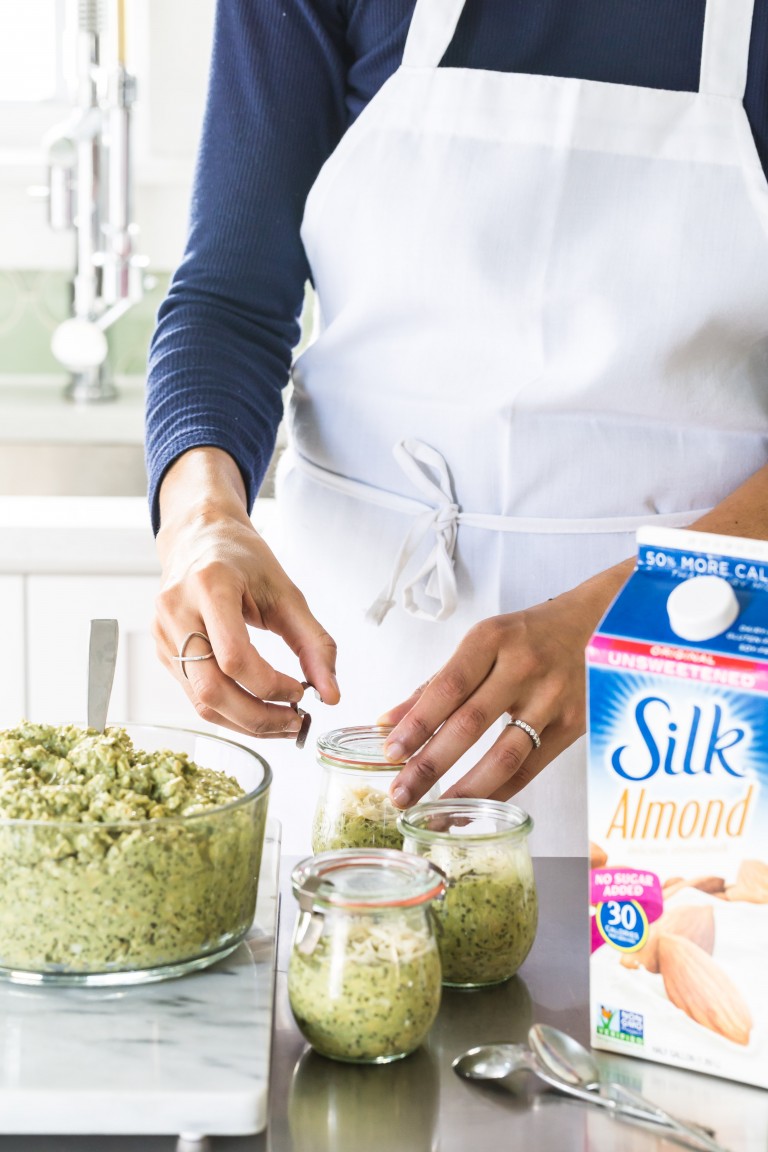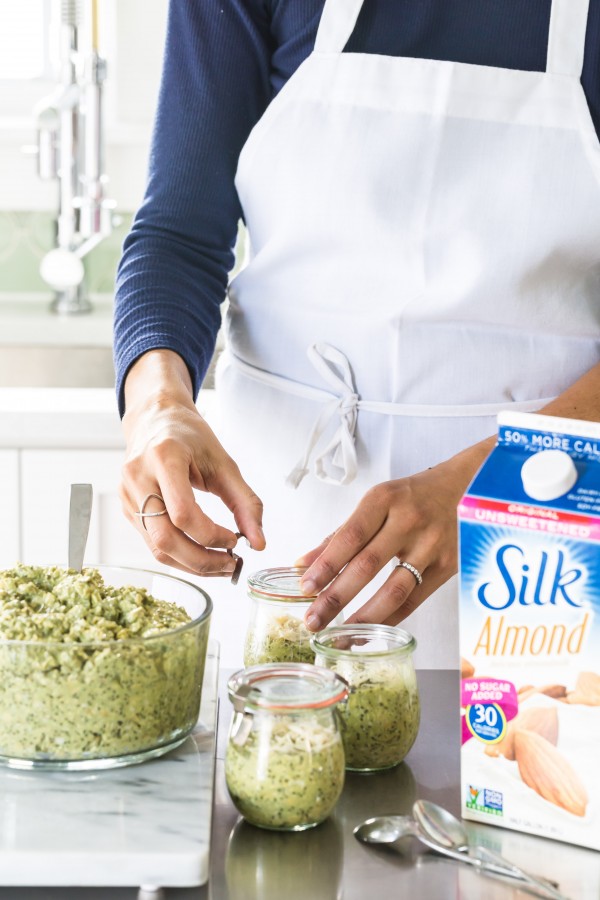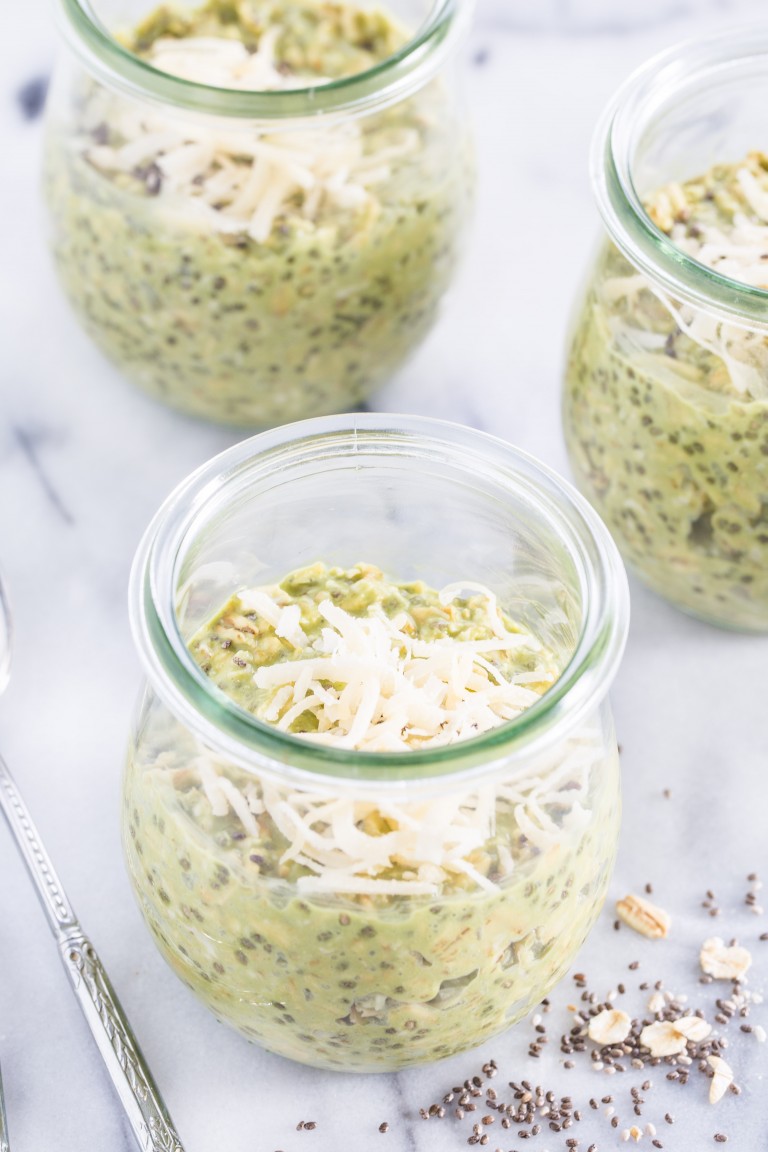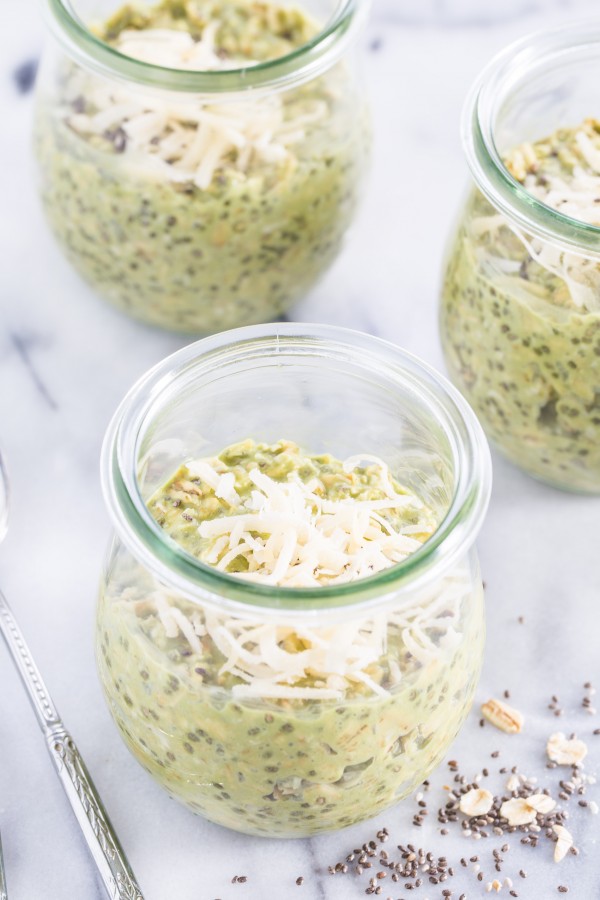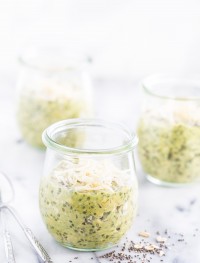 Green tea overnight oats
Yield: 16-20 servings
Total Time: 5-10 minutes
Ingredients:
Directions:
In a large mixing bowl add all the ingredients. Combine and place in the fridge overnight. If you find them dried the next morning you can add some more milk if you like.
Keep refrigerated for up to 5 days.
This is a sponsored conversation written by me on behalf of Silk. The opinions and text are all mine.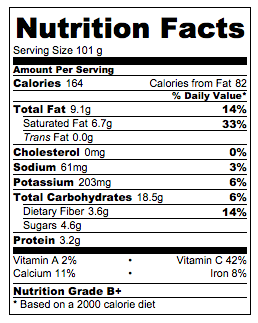 This is a sponsored conversation written by me on behalf of Silk. The opinions and text are all mine.