Gluten free vanilla cake
This gluten free vanilla cake is to die for. Not only it is healthier, nutritious and easy to make but it is also dairy free.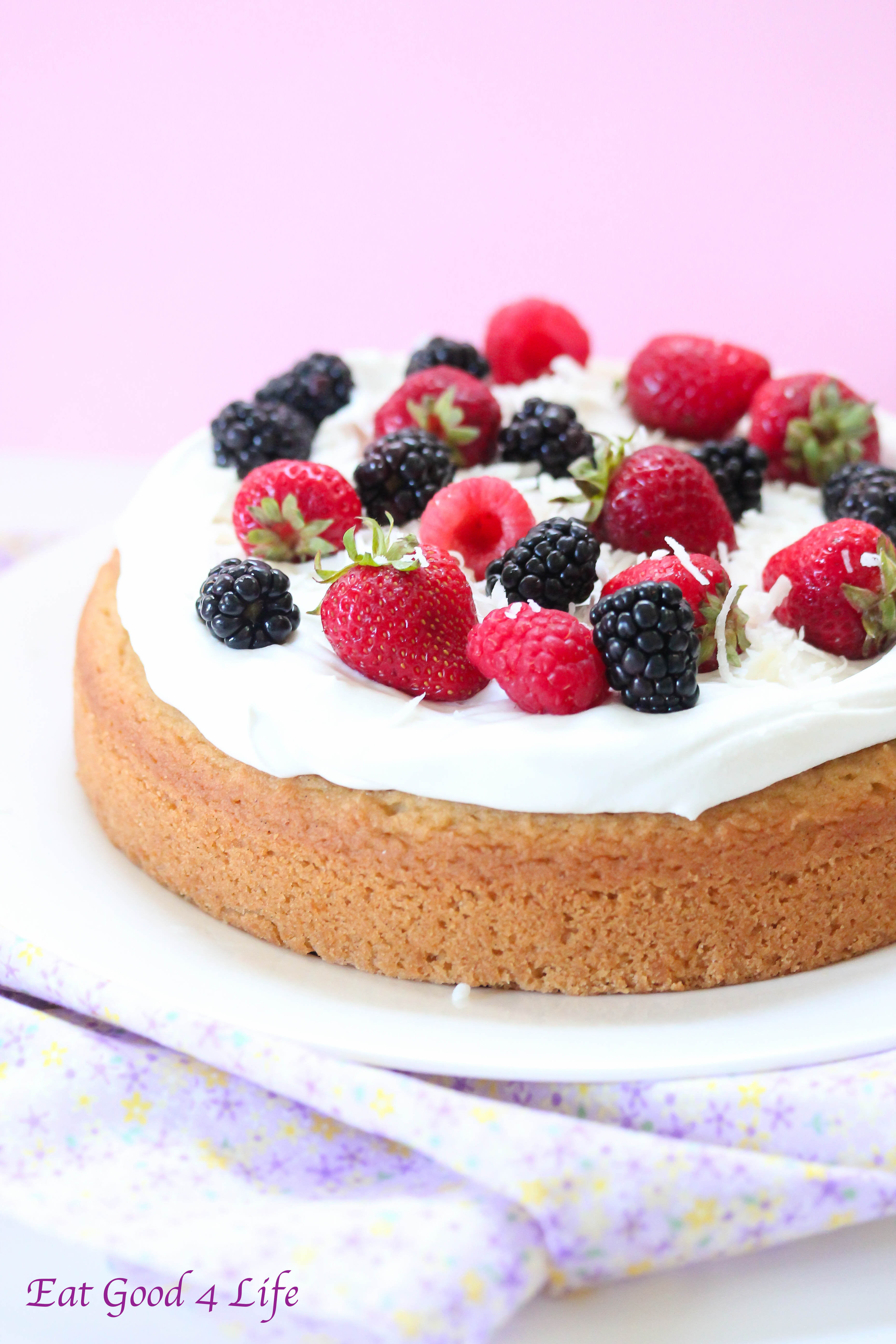 It is the first time I combine almond flour and coconut flour to make a cake and oh boy do I love this combination. This gluten free vanilla cake turned out awesome. Not only I made this vanilla cake gluten free but also dairy free. I kind of did by accident because when I went ahead to whip my heavy cream it wouldn't because it expired. Because I didn't want to go back out to the store I thought I experiment and use coconut cream, since I have loads of it… It worked like a charm.
Have you tried to bake with gluten free mixes? I don't like to use them. My favorite gluten free flours to bake with are coconut, almond and brown rice flour hands down. I have never made my own gluten free flour mix but if I ever do I won't be using xanthan gum, gear gum or any other gum for that matter.
If you haven't baked with gluten free flours I recommend you start with any of these three and avoid the mixed kinds.
I can't believe today it has been 4 years since I started blogging. I actually started a couple of months after my 4 year old girl was born. I don't even remember that, but then again I have the worst memory ever. My cooking, baking and photography has changed a lot since then. I have learned quite a bit in the past 4 years for sure!
When I tell my friends that I am a full time blogger, and that I actually make a living doing this, they can't believe it. It is a lot of work though but I wouldn't change it for anything,  I love blogging about food. I love cooking, baking and most of all, eating. Those that know me will tell you that. Food is simply my passion.
Anyhow, this gluten free vanilla cake is just amazing. Super moist, light and tasty so I hope you get to make it soon.
Enjoy!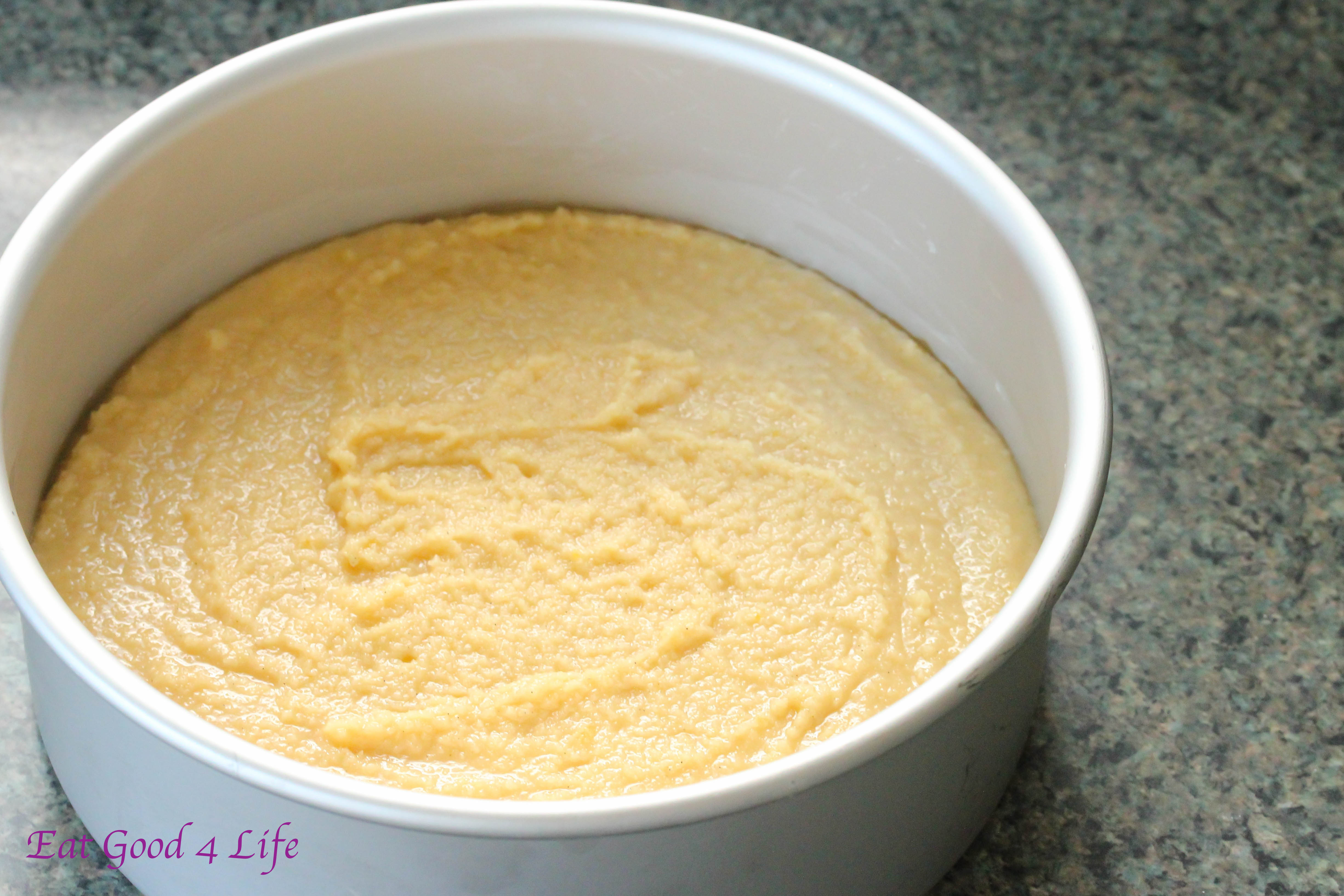 Here you can see the cake batter right before being baked. I baked my cake for about 45 minutes. Make sure you use cake tester to make sure it is fully baked in the middle before you take it out of the oven.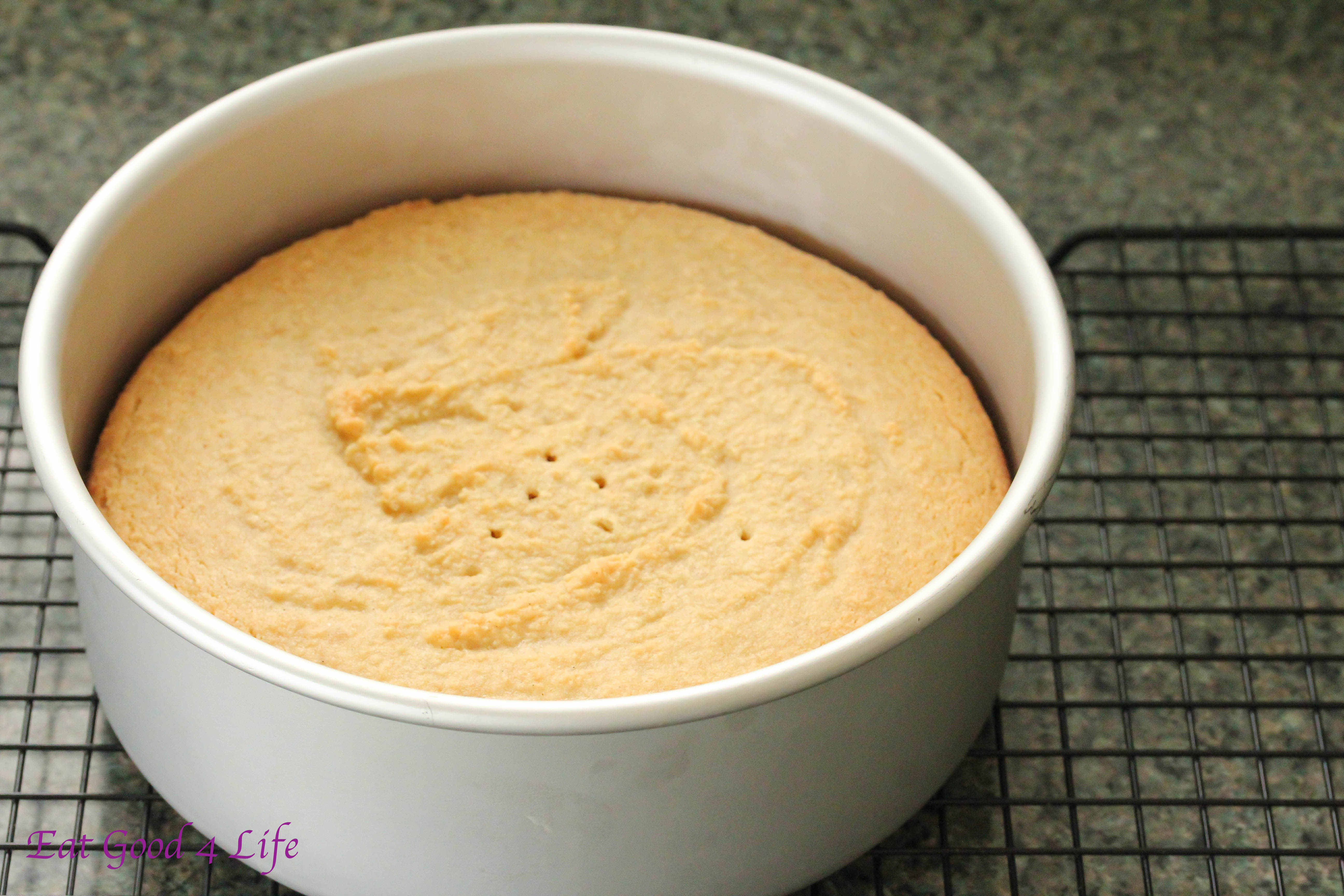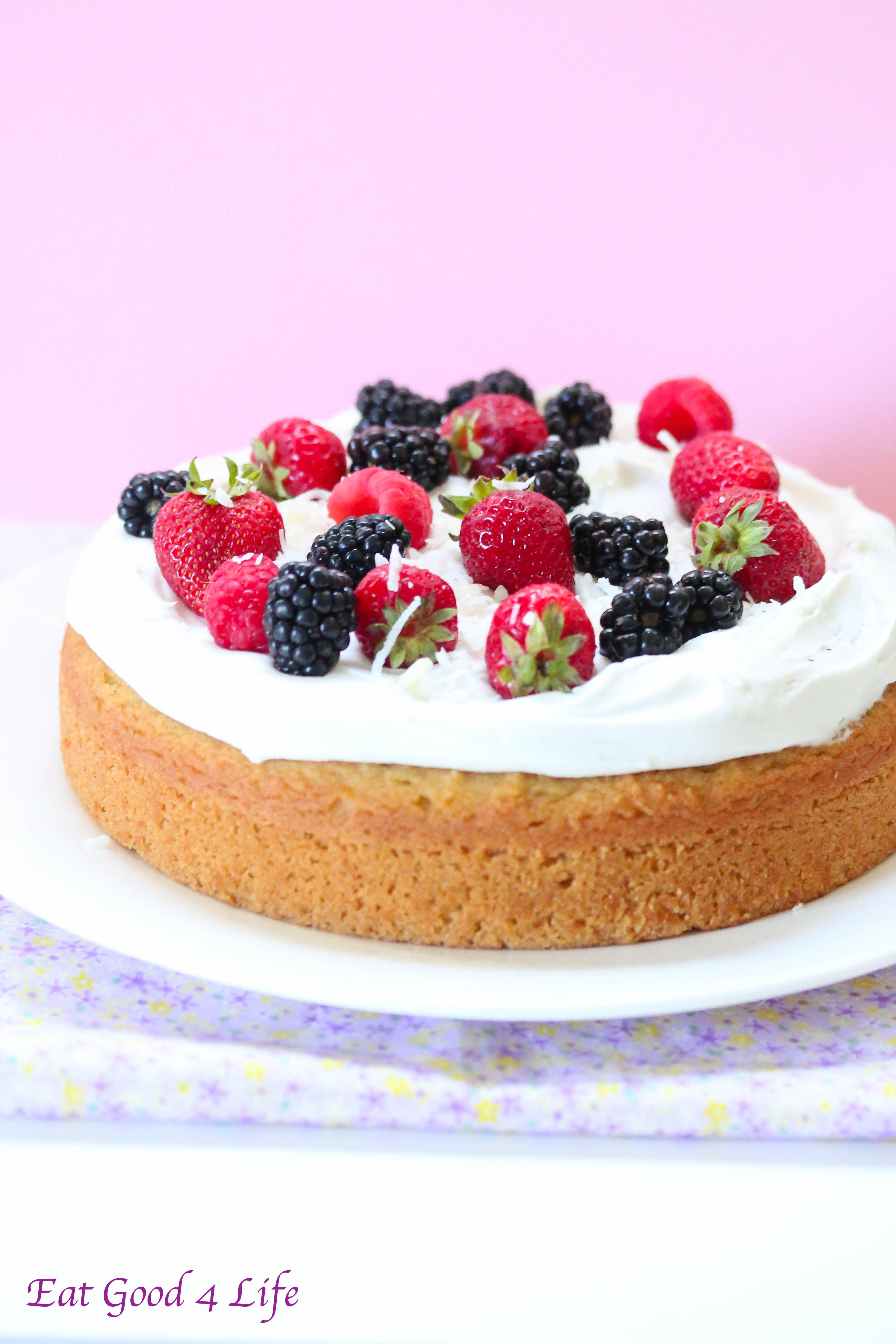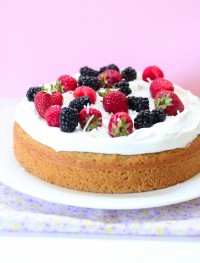 Gluten free vanilla cake
Yield: 10 servings
Total Time: 1 hour
Ingredients:
Directions:
Preheat your oven to 350F.  Line the bottom of an 8 inch round cake pan with unbleached parchment paper. Grease it lightly with butter.
In a medium mixing bowl add the eggs, milk, oil, vanilla paste or extract and sugar and with a wire whisk mix until combined. Add the flours, baking soda and baking powder and mix through.
Pour batter over the prepared pan and bake for 40-45 minutes or until a cake tester comes out clean. Let the cake cool in the pan for 20-30 minutes before removing it from the pan to completely cool on a wire rack.
While the cake cools, in a mixing bowl mix the coconut cream and maple syrup until combined. I do this step with a wire whisk. Freeze for 10-15 minutes for the cream to harden up a bit. When ready to top the cake, add the coconut cream over the vanilla cake and decorate with mixed berries. Store the cake covered in the fridge for up to two days.