Gluten free turkey taco casserole
Today I made this fabulous gluten free turkey taco casserole that was out of this world. I am not much of a meat and poultry eater but once in a while I like to surprise my family with a meat option. This was a great quick recipe and for sure a keeper.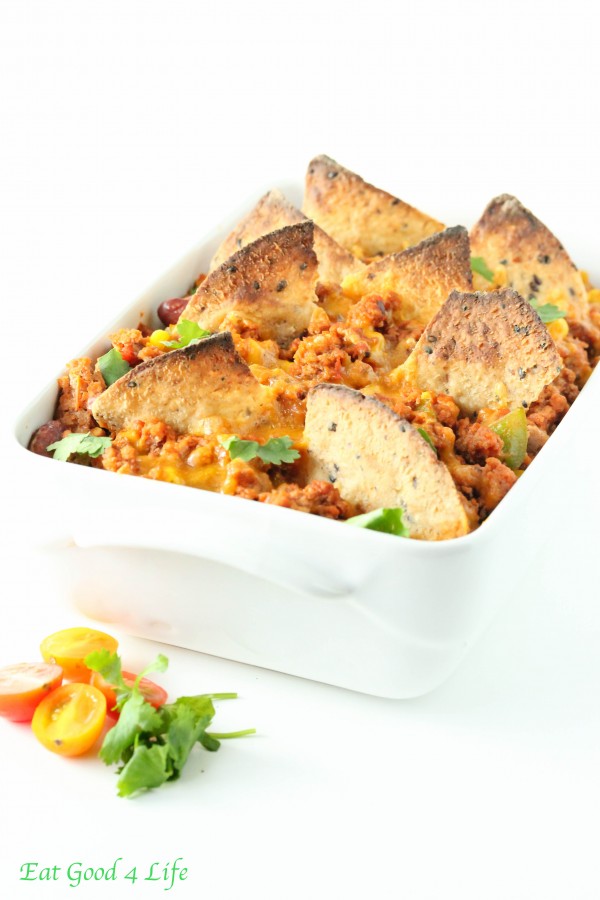 While the original recipe used ground beef I opted for a leaner kind of meat to decrease the fat content in the recipe. I also added some green  chopped peppers and used organic frozen corn rather than canned. I didn't have to defrosted the corn prior to using it since it gets cooked once you add it to the pan.
Other changes I made to the recipe was to add some extra tomato sauce. We really like this type of dishes extra saucy, plus when mixing this casserole with pasta the extra sauce goes even better with it.
This gluten free turkey taco casserole can be served with tortillas chips or with pasta. I actually divided my batch into two so that we could have it two different ways. The first batch we enjoyed with whole wheat pasta and the second one with gluten free tortillas chips.
What I really like about McCormik's taco mix, besides all the ingredients being real and natural, is that it isn't overly spicy. My kids tolerate spicy food to a certain extend so this taco mix was perfect for them. Not to spicy at all.
No matter what your reasons are for choosing to skip gluten, McCormick is here to make sure that you don't skip the flavor. Now, four favorite recipe mixes are gluten-free: Taco, Chili, Brown Gravy and Turkey Gravy – which means going gluten-free for any occasion has never tasted better.
This gluten free taco turkey casserole literally takes no more than 20 minutes from start to finish. If you are a taco flavor lover you will like this simple recipe yet hearty and filling. A perfect option for a quick family dinner meal.
Enjoy!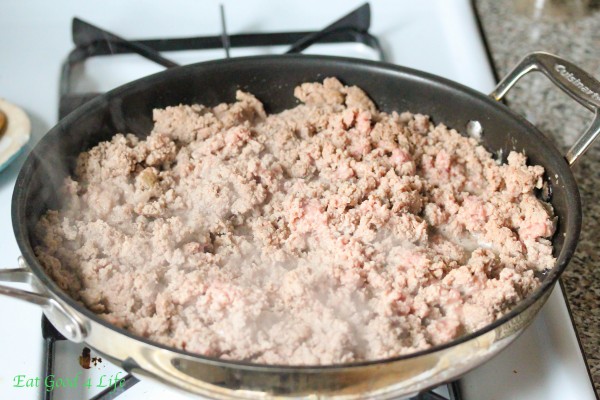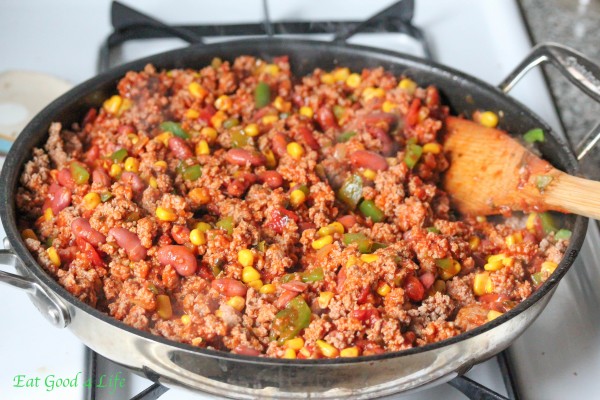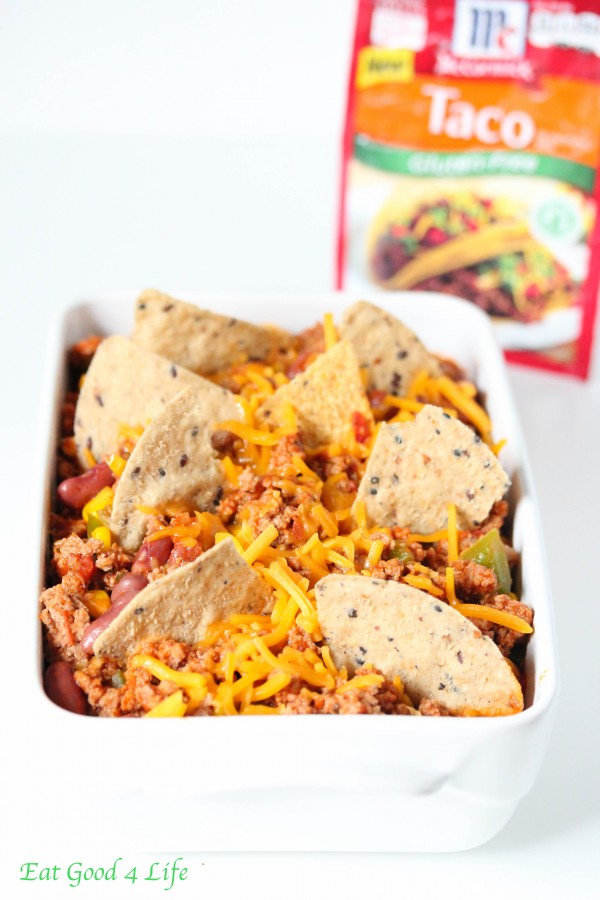 This is the mixture right before placing it under the broiler. You can also bake it if you wish but since the turkey was already cooked I just needed to melt the cheese. The broiler works quicker since all you need is 3-5 minutes. Just watch out for the tortillas not to get burnt. Mine got a bit toasty but we like them extra crunchy!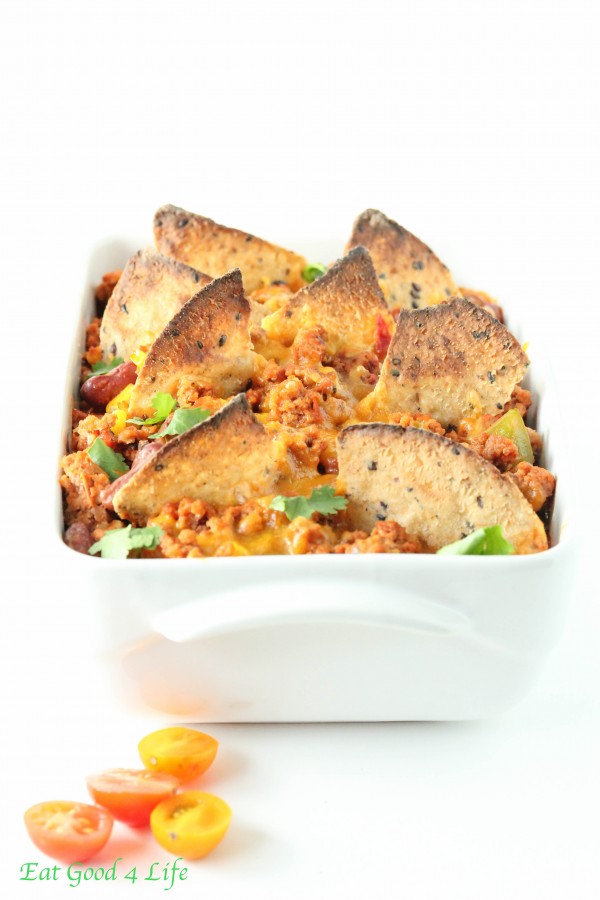 Disclaimer: This post is sponsored by McCormick. All opinions are my own and I speak from personal experience. The end :-)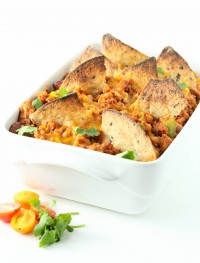 Gluten free turkey taco casserole
Yield: 8 servings
Total Time: 20 minutes
Ingredients:
3 lbs organic extra lean ground turkey
1 green pepper, chopped
1 package gluten free taco seasoning mix
16 oz can pinto beans, drained and rinsed
24 oz marinara sauce
2 cups organic frozen corn
1  cup sharp cheddar cheese, grated
1 cup coarsely chopped tortilla chips, optional
Directions:
Cook the turkey in large skillet over medium-high heat. About 5 minutes. Drain the fat. Add the rest of the ingredients, except cheese and tortillas, and bring to boil. Reduce heat to low and simmer 5 minutes stirring occasionally.
Place mixture into a 9x13 baking dish. Sprinkle with cheese and tortilla chips and place under the broiler for 3-5 minutes or until the cheese has melted. You can serve this casserole with tortilla chips or with whole wheat pasta. We did both!
Adapted from McCormick