Gluten free stuffed cheese buns
I am in love with these gluten free stuffed cheese buns. I have never made any buns before. The fact that I got to make these last week and the fact that they turned out so good, well it made me quite happy. We all know how challenging baking bread can be when making it gluten free.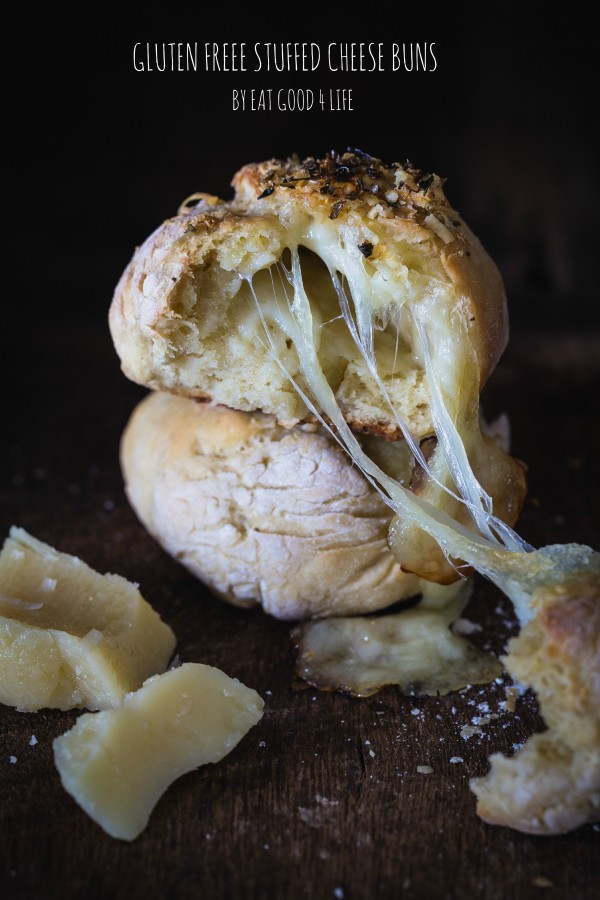 These gluten free stuffed cheese buns were really easy to make. I used Pamela's gluten free bread mix, which gives you instructions on how to make the bread. I used the basic instructions that came with the package and managed to make these little yummy things. Instead of making a big loaf I made individual buns.
The only thing I had to do to make these gluten free stuffed cheese buns was to add the wet ingredients to Pamela's mix and let the dough rise for and hour and a half. After that, it was just a matter of getting a bit creative so I added the cheese and garlic powder. This combo? heaven on earth!
My house smelled heavenly while baking these. I don't even think the buns lasted a couple of days. I was able to make quite a few and I even made them pretty large. The perfect serving size I think.
I like to have these a bit warm and with the melted cheese oozing out of it while I bite into the bun. If your buns get cold you can re-heat them in your microwave for 30 seconds. That will do the trick. These are also perfect to serve for your thanksgiving dinner next week so if you need a gluten free bread recipe look no further. You will love these stuffed cheese buns.
I love bread. I enjoy any type of bread there is and while this was my first attempt in making gluten free bread, for sure it will not be my last. Pamela's gluten free bread mix worked like a charm.
I hope you get to try these gluten free stuffed cheese buns, you will not be disappointed.
Enjoy!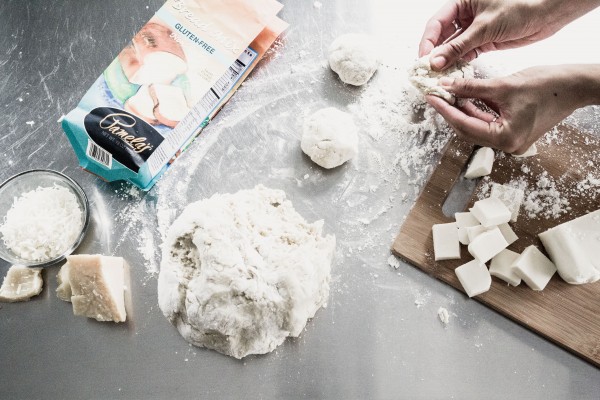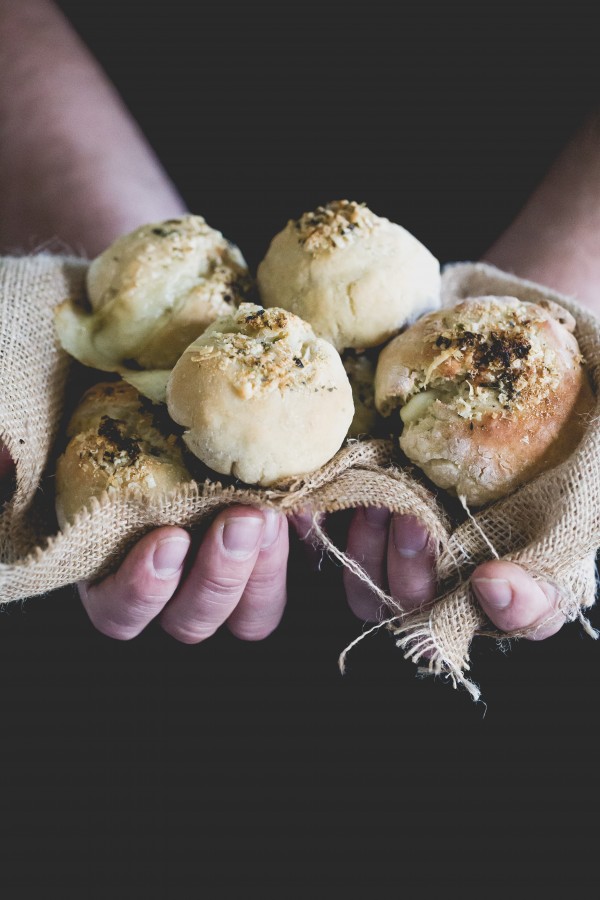 This conversation is sponsored by Gluten Free Pamela's mixes. The opinions and text are all mine. The end :-)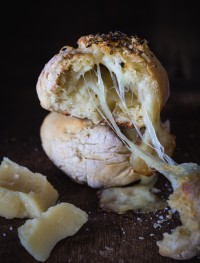 Gluten free stuffed cheese buns
Yield: 12-15 buns
Total Time: 2 hours
Ingredients:
1 package Pamela's gluten free bread mix 
2 eggs
1/3 cup olive oil
1 package yeast
4 oz mozzarella cheese, cut into chunks
1/4 cup parmesan cheese
1 tbsp garlic powder
1 tbs butter, melted
Directions:
Follow package instructions.
Line a baking sheet with unbleached parchment paper and set aside.
Once the dough has risen, preheat oven to 350 F. Divide the dough into 12 equal pieces. Flatten a piece of dough and place 2 chunks of cheese inside. Seal the dough tightly. Place on the baking sheet seam side down and continue with the remaining dough.
Brush melted butter over each bun and sprinkle some garlic powder and parmesan cheese over them. Bake for 20-25 minutes. Serve immediately while they are still warm.
NOTE: You can warm buns in the microwave for 30 seconds if they get cold or if you have leftovers.