Gluten free spinach pesto pasta
I love making quick pasta recipes that will satisfy my kids and myself. I sometimes use gluten free pasta made with quinoa but you  can use any type of pasta you would like. If you haven't made your own pesto sauce before I urge to try this gluten free spinach pesto pasta, it is super simple and you can make changes to cater to your taste.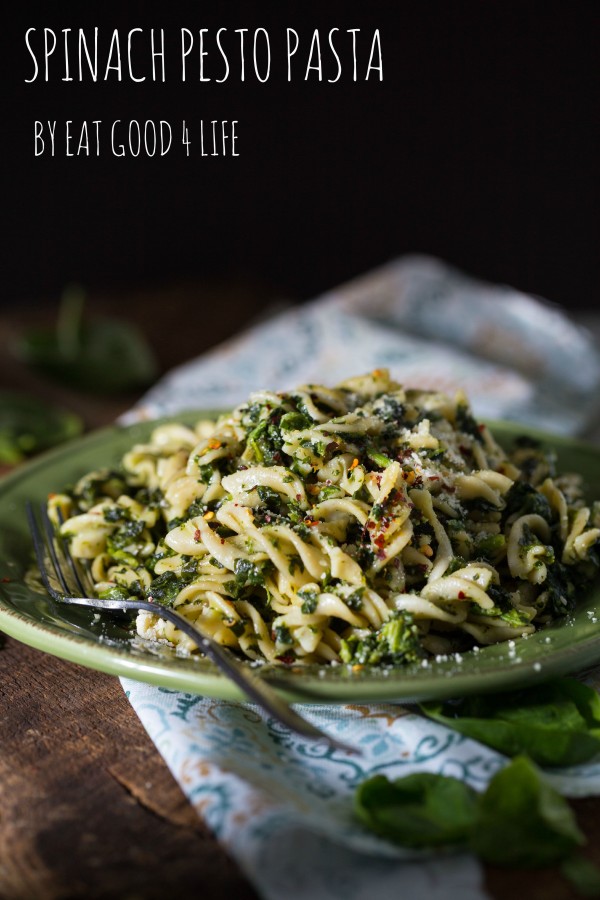 If you are like me and love making quick pasta dinner recipes you will love this simple gluten free spinach pesto pasta.
Instead of incorporating the chopped spinach to the processor I added it to the saute pan. You can do either one, they will both end up with great results. For me adding it to the pan was just as easy.
You can also do a mixture of heavy cream, half and half or just add some milk of choice to reduce the calories. I am never concerned that much in lowering calories because for the most part we eat pretty healthy so using heavy cream once in a while it is not a concern for us.
On another note, I don't know if you remember that my cookbook is about to come out. Next month you will be able to get it delivered right to your door. If you haven't checked it out here is the link to pre-order my cookbook. I anticipate the cookbook being available in about three weeks to ship. I am so excited!
Anyhow, I hope you get to make this simple yet super tasty gluten free spinach pesto pasta. A great meatless dinner recipe that is ready in just about 20 minutes.
Enjoy!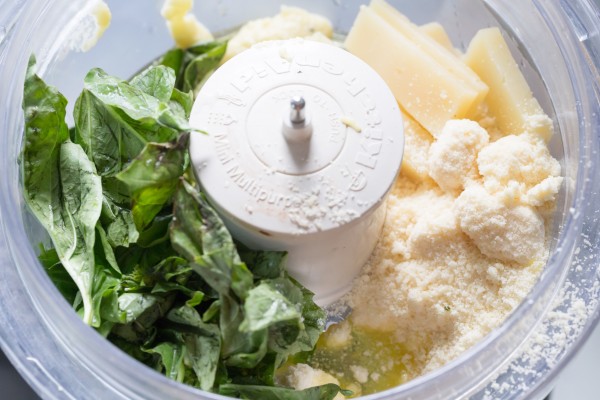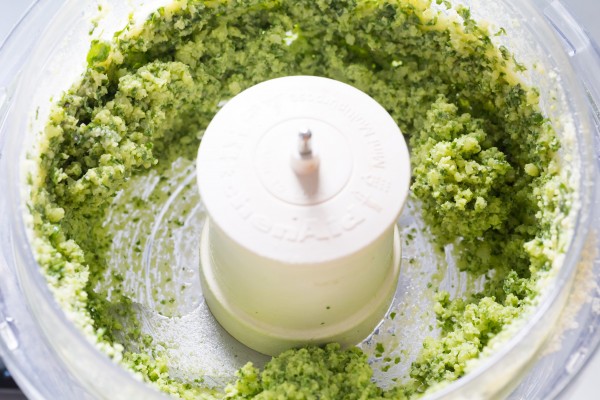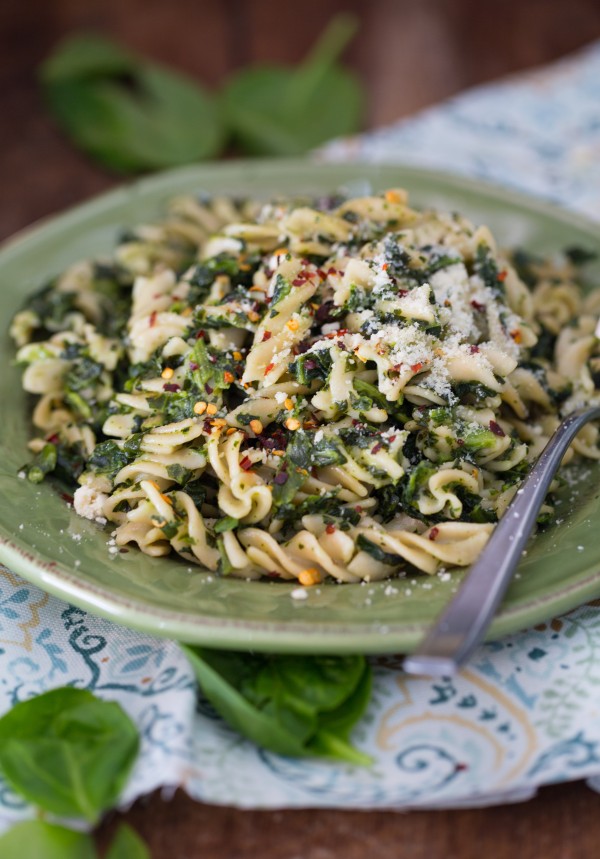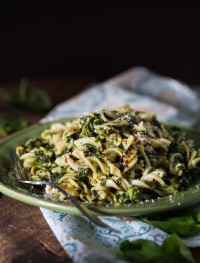 Gluten free spinach pesto pasta
Yield: 6 servings
Total Time: 25 minutes
Ingredients:
1 lb gluten free pasta, or any other pasta
16 oz frozen chopped spinach, thaw out and liquid squeezed
1 cup heavy cream, or half and half
1/2 cup milk of choice
4 oz fresh basil
2 garlic cloves
1/3 cup parmesan cheese
1/3 cup Parmegiano Reggiano cheese
1/4 cup extra virgin olive oil
1/2 tsp celtic salt
Directions:
Cook pasta according to package instructions.
In your food processor add in the cheeses, olive oil, garlic, basil and salt. Pulse until the mixture comes together, just like in the picture.
In a saute pan add the pesto followed by the cream, milk and chopped spinach. Stir until you obtain a creamy mixture. Add the pasta and combine. Serve immediately.
NOTE: If your sauce is too thick for your liking add more milk to it until you obtain your desired consistency. Also you can add some pepper flakes and extra grated cheese before serving!