Gluten free pumpkin coffee cake
At last I get to start baking again. First thing I wanted to try was something pumpkin flavor so this morning I baked this gluten free pumpkin coffee cake that was nothing but delicious.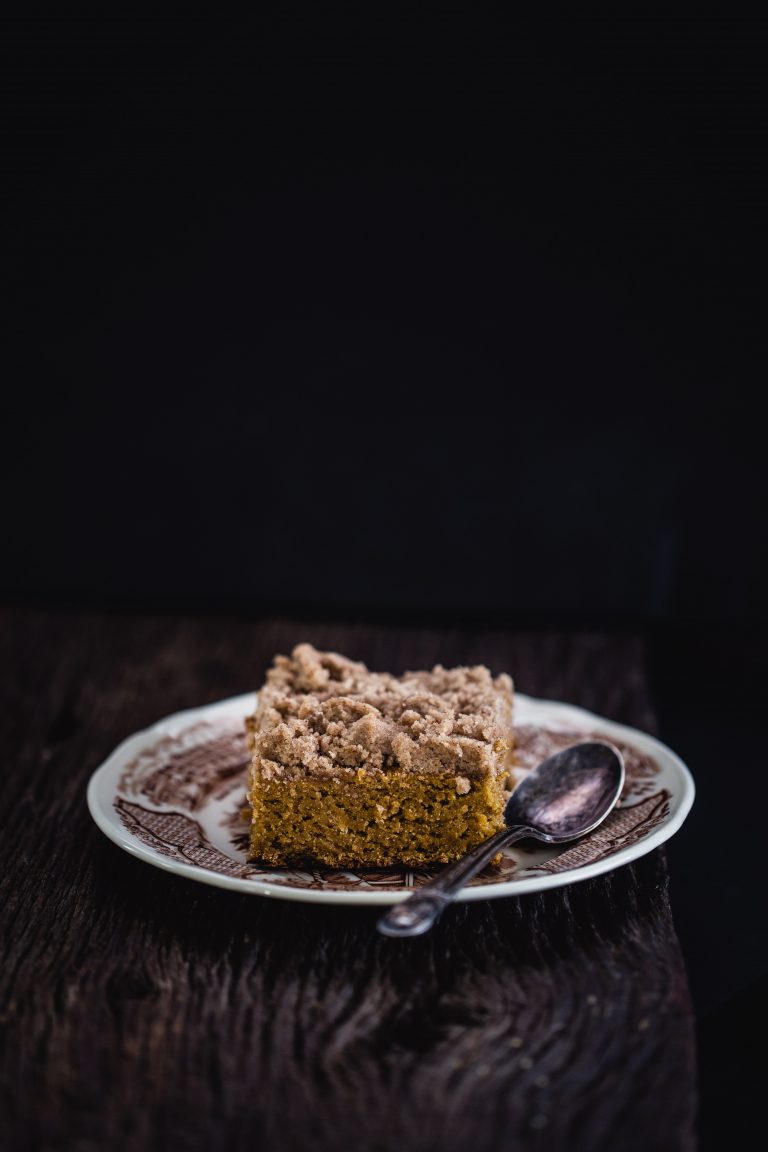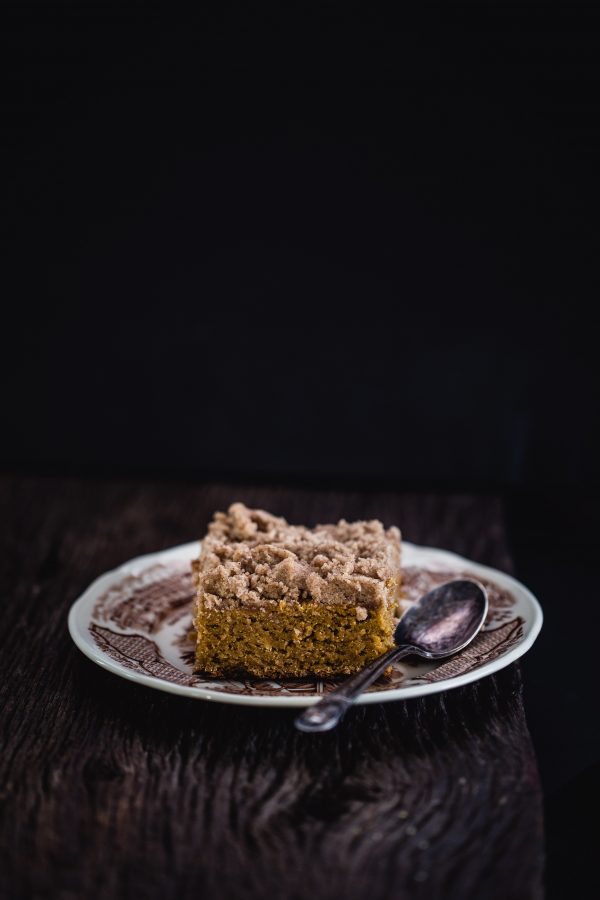 I love making gluten free goodies so this one is perfect. Once in a while I like to switch between gluten free baking and regular baking. Either way, they are both great.
Around the holidays there is always a bit of excess eating. I always try to keep the cooking and baking extra healthier around this time. This gluten free pumpkin coffee cake doesn't have any refined sweeteners and the quantity I used to sweetened it is much less than conventional cakes. As a matter of fact the cake is not even that sweet at all. Also by using the type of flours I used the cake contains more fiber than usual, which we all know how much it is lacking in the american diet.
I used Silk Unsweetened Almond Milk for the milk of choice. I always use unsweetened varieties so that I can control the sweetness plus I really don't like tasting any sweetness when having a plane glass of it. They have great products and a variety of flavors as well as different nut milks. Make sure to check their unique products.
You can also sign up to receive the Silk newsletters for coupons. If you use their products you should take advantage of the many coupons they offer. They have a wide variety of new products so I am sure you will put them to good use.
I am going to at least make one more dessert using pumpkin very soon. Perhaps in the next couple of days. I will also try to make it gluten free. Will see!
If you don't want to make this gluten free pumpkin coffee cake gluten free or you don't have gluten free flours on hand you can use whole wheat flour. Just make sure you use a bit more than what the recipe calls for. I would say at least 2 cups.
Anyways, I hope you get to make this gluten free pumpkin coffee cake soon. I am sure you will love the taste as well as the fragrance it will leave in your kitchen as you bake it.
Enjoy!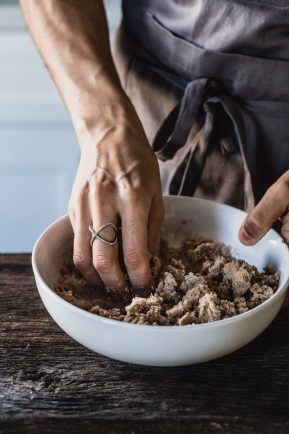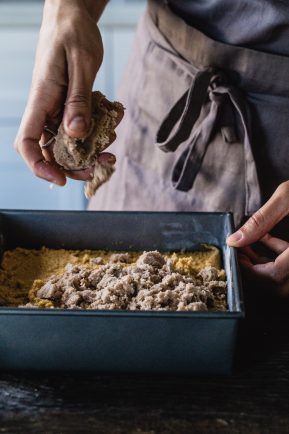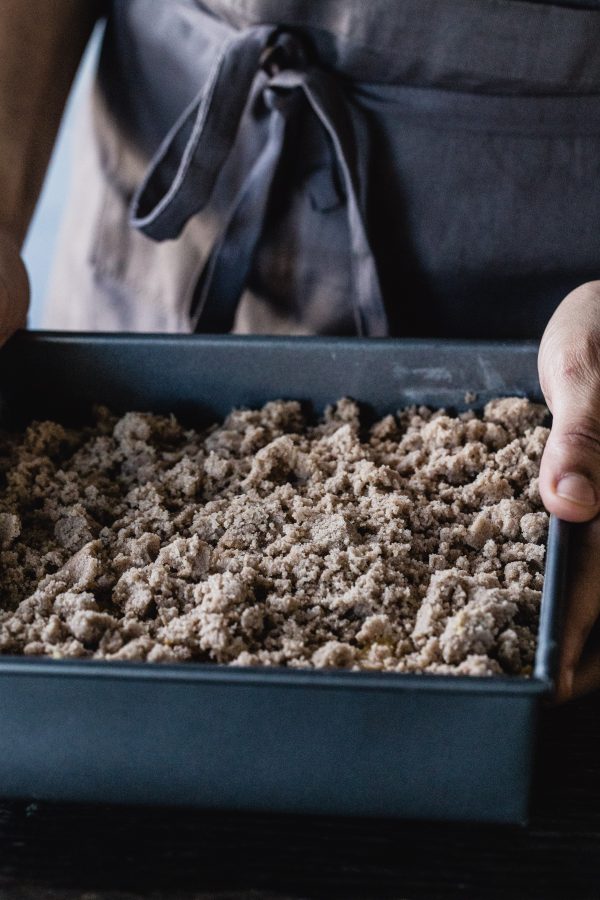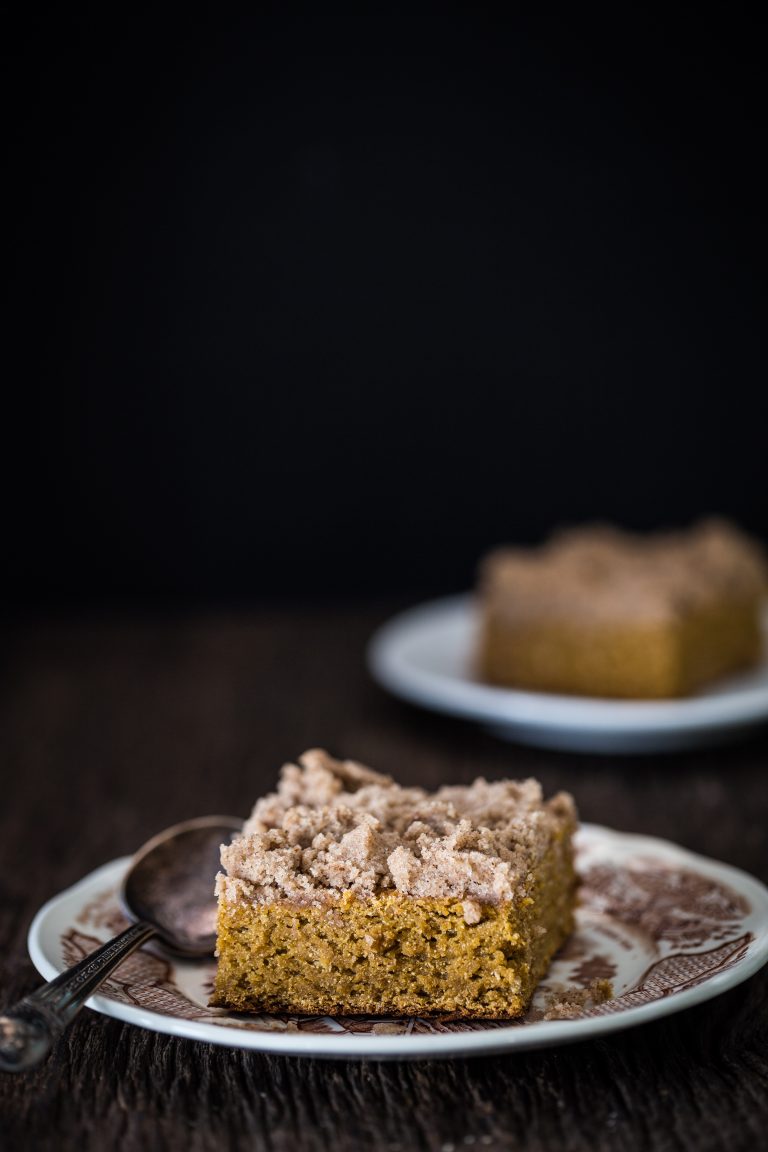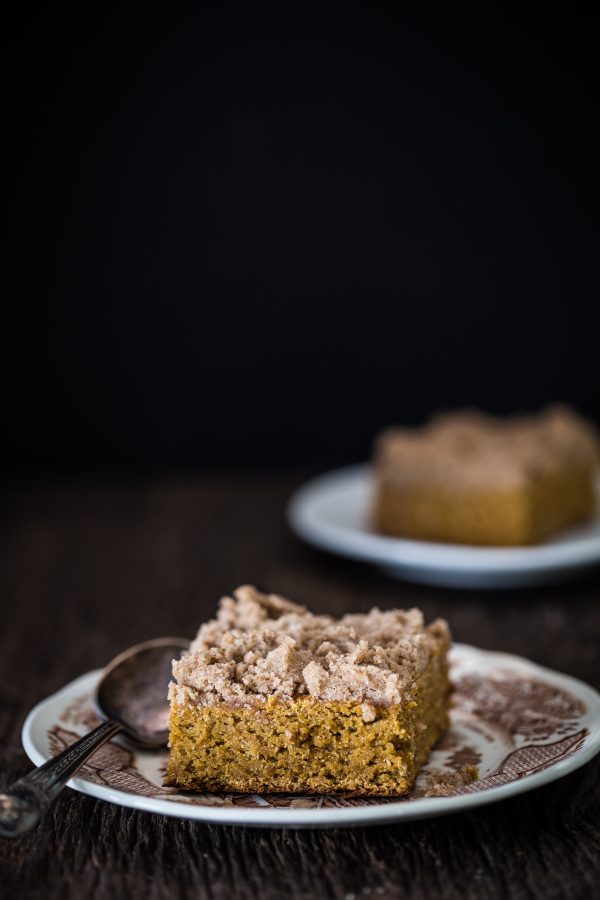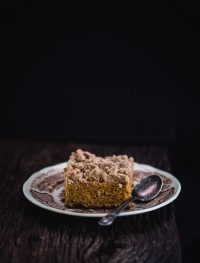 Gluten free pumpkin coffee cake
Yield: 12 slices
Total Time: 1 hour
Ingredients:
Directions:
Preheat oven to 350 degrees F. Grease and flour a square 9x9x2 baking pan. Set aside.
Add eggs, milk, maple syrup, and pumpkin puree in a stand mixer and combine. Add the vanilla extract, coconut and brown rice flour, baking powder and baking soda and combine.
Transfer the mixture to the prepared baking pan. In a small mixing bowl mix the topping ingredients until they come together. Arrange the topping over the cake and bake for 1 hour.
Let the cake cool in the pan in a wire rack for a few minutes before serving.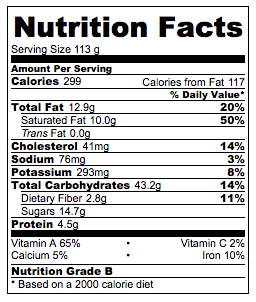 This is a sponsored conversation written by me on behalf of Silk. The opinions and text are all mine.