gluten free pumpkin bars
OMG these gluten free pumpkin bars are the bomb. How on earth did I wait so long to post this recipe and make? Not sure but better later than never.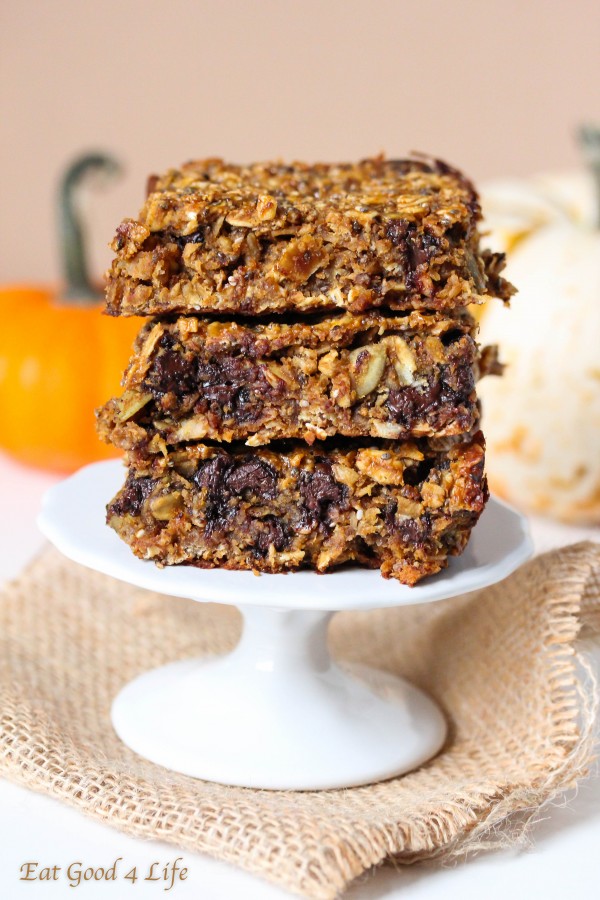 You really need to make these gluten free pumpkin bars. Not only they are gluten but you can make them vegan but replacing the honey with maple syrup if you like. I am sure they will turn out as good.
I have actually made different variations of these bars. The combinations are endless. I tend to make these quite a bit. I normally double the batch and individually wrap them and freeze them. My kids take them to school for a snack and I always pack my bag w/ a couple for when I go to school too.
These bars are truly the bomb. I hope you get to make them. They are super easy, delicious and healthy.
For the gluten free pumpkin bars recipe go to my friends Nuts.com. Make sure you check out their products. They really have top notch nuts and dried fruits!
Enjoy!