Gluten free pistachio cranberry cookies
I know with Christmas season comes baking cookies. These Gluten free pistachio cranberry cookies are some I normally make over the holidays, however, this time around I made it gluten free so that my celiac friends could enjoy them too. They are still so good…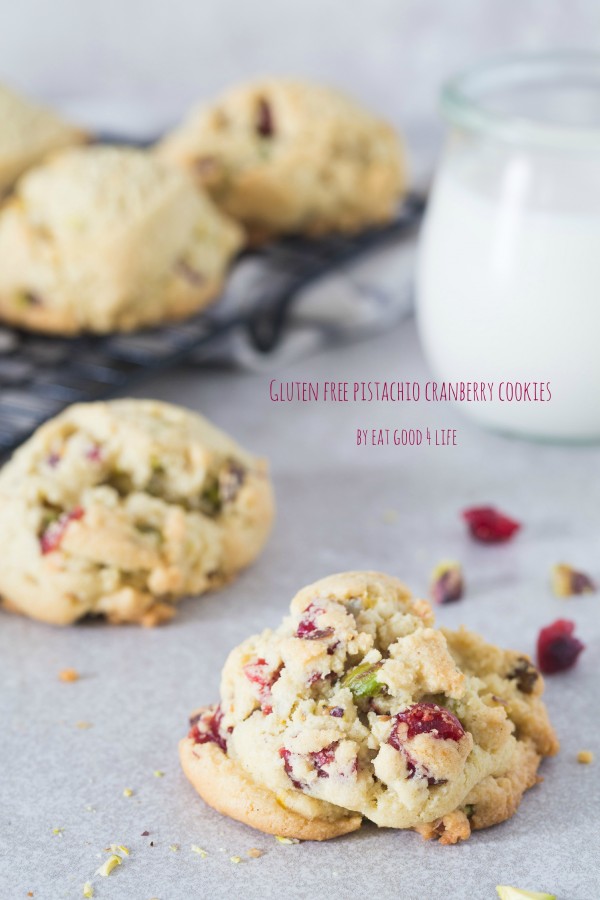 I have been trying to increase the number of gluten free cookies I have made for the blog and I think this is by far my favorite batter to use while making gluten free cookies.
You can use this batter pretty much for any other type of drop cookie you may want to bake. You can even use chocolate chips, any other nuts or dried fruit of your choice. Anything goes!
I still haven't decided yet what cookies to add to my friends and family goodie bags this year. I want to make sure there is at least one gluten free cookie in there so maybe this gluten free pistachio cranberry cookies may make the cut. Will see, who knows…
To get the gluten free pistachio cranberry cookies recipe make sure you visit my friends at Nuts.com They have all the healthy ingredients you need to bake around the holidays. From nuts, flours, dried fruits to coconut oil, nut butters and much more.
Enjoy!