Gluten free pecan pie
I have been making pecan pie for the past week. So far I have gotten 3 different versions and I don't know which one I like best. They are all so good and so addictive…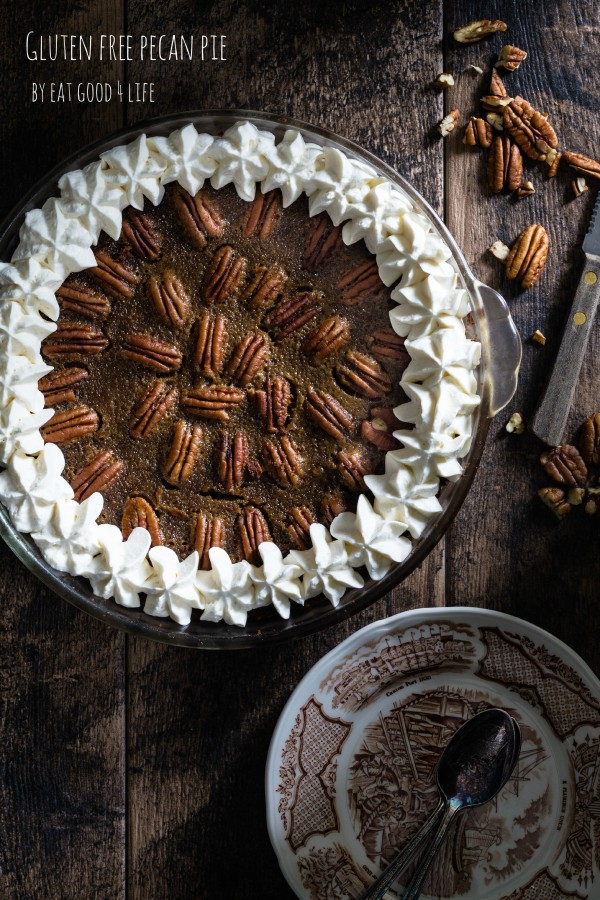 When I made this gluten free pecan pie it was actually my first time making pecan pie. I was a little bit skeptical at the pie turning out but to my surprise it was super good. It was gone in a matter of a day so the next day I made another version and that one was also gone in no time.
I am really liking this dessert. For thanksgiving and Christmas this is going to be our dessert of choice.
I tried to healthify the pie a tad but with all of the sugar this pie calls for it was hard. I used a mixture of coconut sugar, which I love the color plus it is lower in the glycemic index, and maple syrup. The pie turned out perfect. I never use corn syrup so I thought why not maple sugar?
You can add more pecans to the top if you like and decorate the pie as you wish. I used heavy cream with a little bit of maple syrup and use a piping bag to give it a nice pattern.
For the gluten free pecan pie recipe visit my friends at nuts.com You will find all of the ingredients needed for your baking these coming holidays as well as ingredients to make this awesome pie.
Enjoy!