Gluten free peanut butter and banana muffins
These are my ultimate favorite Gluten free peanut butter and banana muffins. They are just plain sensational.
I have been baking a lot lately, and I mean a lot. On Friday I baked 5 hours straight. I don't know how many cookies and cupcakes I baked but there were all over my kitchen! Not that I mind because I was lucky enough to make some money…hehe.
Ok onto the Gluten free peanut butter and banana muffins now…These muffins are simply awesome. They are perfect for breakfast or as a snack. You can even freeze them for future consumption because they freeze very well. I have done it in the past and they were perfectly fine.
Lately I have been baking a lot of gluten free desserts and experimenting with new gluten free flours.
Brown rice flour has become one of my favorite flours to bake with. Coconut flour and almond flour are also great but they are a bit more pricy.  Buckwheat is not bad either, however, the dark color of the flour is not ideal for some baking items.
I have also tried arrowroot powder for baking, which I really don't like. It is like baking with corn starch, and xanthan gum is out of the question. Tapioca and potato flour I think I will pass on as well.
I just want to keep my gluten free baking basic and keep baking with straight gluten free flours. What gluten free products you like best?
These Gluten free peanut butter and banana muffins don't taste a bit healthy, or gluten free. For those of you that are concerned with using different flours and think these bake goods may taste weird, I would suggest you try them at least once. I promised, it is not bad at all, and if you are a diabetic, you will do yourself a favor, because gluten free flours don't spike your blood sugar levels as high as regular flours do, so I suggest you give it a go.
My next post will be the fabulous Teriyaki shrimp I made a few days ago. Stay tuned for that recipe because it is going to blow your mind away…
Stay safe and enjoy!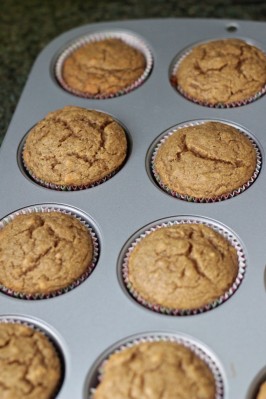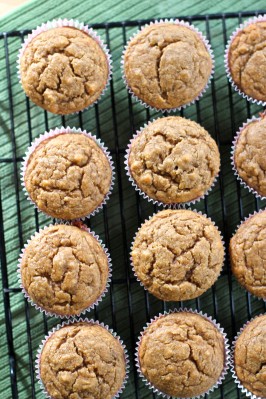 These peanut butter and banana muffins are one of the best breakfast muffins I have made in a while. They weren't that sweet at all but if you like you can decrease the sugar even further by omitting the sugar all together. Let me know if you try these beauties!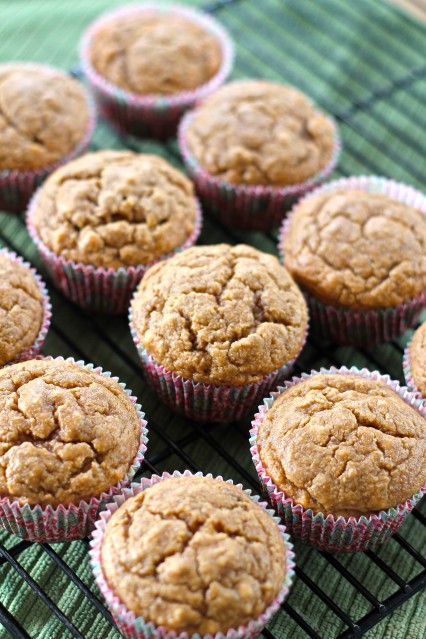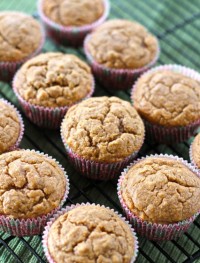 Gluten free peanut butter and banana muffins
Yield: 12 muffins
Total Time: 30 minutes
Ingredients:
Directions:
Preheat oven to 350F. Line a 12 muffins baking pan with muffins paper liners and set aside.
In a large bowl mix the bananas, eggs and peanut butter. I do this step with a wire whisk but you can use your electric mixer if you like. Add the remainder of the ingredients and combine.
Place mixture in the prepared baking pan filling each muffin cup 3/4 cup of the way. Bake for 20-25 minutes. Remove from the baking pan and cool muffins on a wire rack until cool.
Store in an air tight container for 2-3 days or you can place them in the freezer and eat as you go.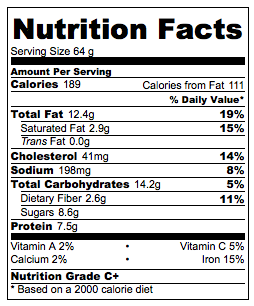 Nutrition facts calculated based on the recipe giving 12 muffins. 1 serving = 1 muffin.