Gluten free oatmeal chocolate chunk cookies
I love to bake gluten free and these oatmeal chunk cookies taste nothing but gluten free. They are the total cookie indulgence.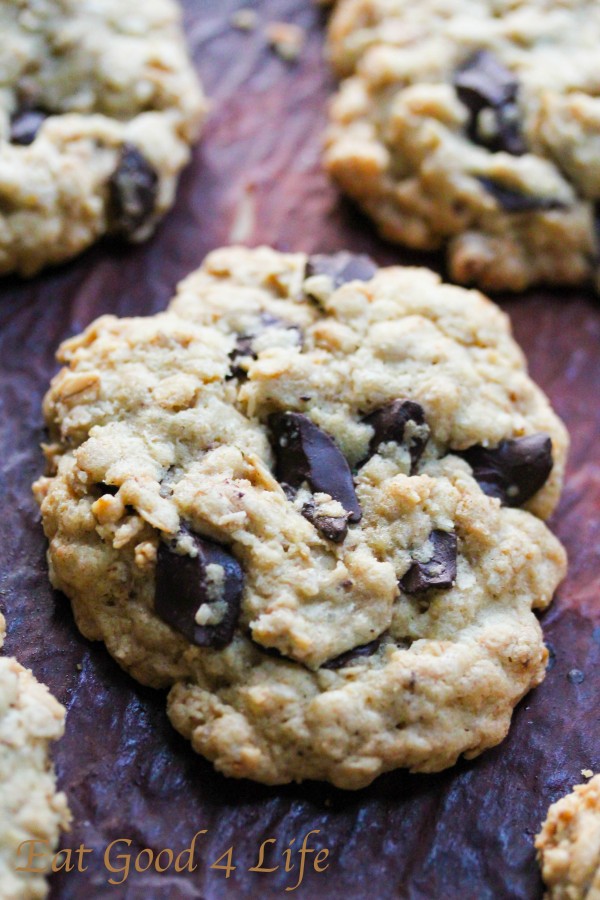 OMG these gluten free oatmeal chocolate chunk cookies are out of this world. These have become one of my ultimate favorite cookies. I truly can not believe these are gluten-free. Next time I am going to double the batch.
These gluten free oatmeal chocolate chunk cookies are going to make it for my Christmas goodie bags. I think my family and friends will love them.
With this amount of batter I got 26 cookies. Mine were way larger cookies so I am sure you will be able to get many more cookies if you keep the cookies on the medium size. Also, when I placed the batter in the baking tray I always press the cookies with the back on my hand. I like my cookies to sort of spread out a bit so to make sure I almost always do these with my cookies.
I am on the hunt for new cookie recipes for Christmas. I will like to make them all gluten-free. I might just leave one or two recipes regular but I am finding that I enjoy baking cookies gluten-free lately.
I find that baking cookies with brown rice flour works really well. You can't even notice the cookies don't have regular flour.  The taste is sensational and it is better for you than regular flour. I think I am going to experiment a bit more with it. I have these other double chocolate chunk cookies in mind that I can't wait to try with brown rice flour.
Even if you are not on a gluten-free diet baking with brown rice flour is healthier so give it a try. You will not be disappointed.
Enjoy!
I used a medium cookie scoop for this cookies but they were larger because I added more to each one. These were large so I obtained 26 cookies but if you keep it to the medium cookie scoop amount you will get more cookies.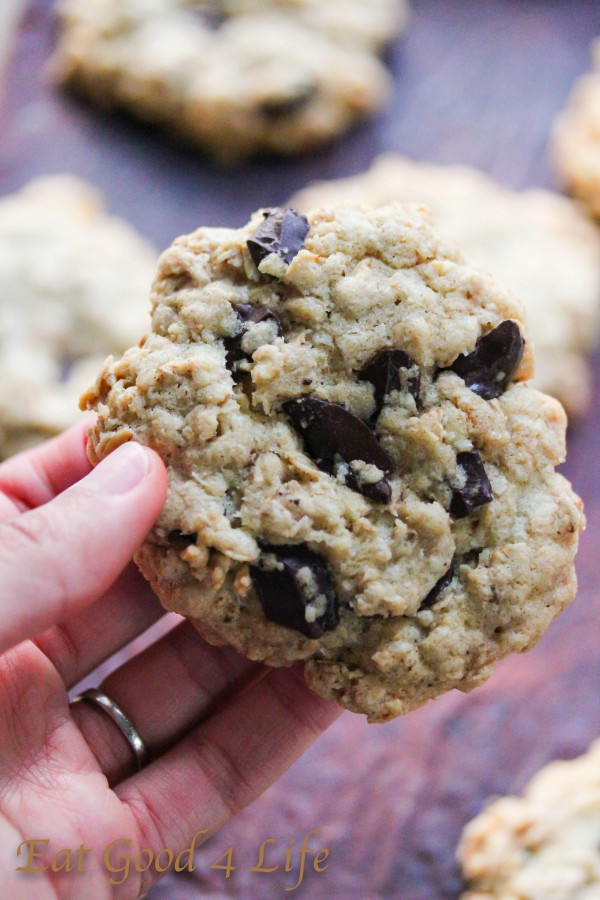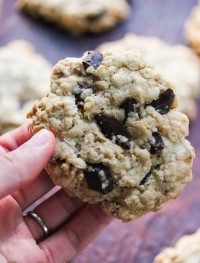 Gluten free oatmeal chocolate chunk cookies
Yield: 26 large cookies
Total Time: 20 minutes
Ingredients:
Directions: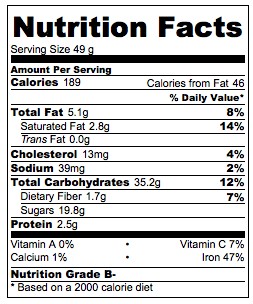 Nutrition facts calculated based on the recipe giving 26 cookies.