Gluten free no bake lemon cheesecake
Lately, I am on a mission to making no bake desserts. Because it is already getting hot I wanted to make a dessert that didn't require baking. This gluten free no bake lemon cheesecake was just perfect.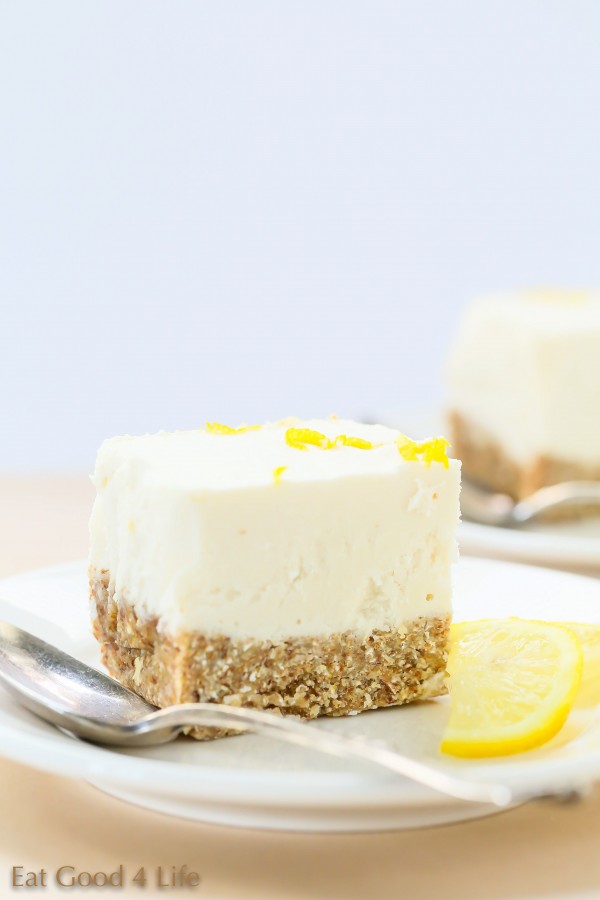 Because I love lemons I have been planing on making some more lemon desserts. I have thought of lemon thumbprint cookies as well as lemon popsicles, maybe even a lemon gluten free mug cake. Do you have any suggestions?
For this gluten free no bake lemon cheesecake I try to also keep it vegan by using a macadamia nut base, however, you can also use cashews as well. This is a simple way to keep cheesecakes vegan for those on a dairy free diet.
I also added some flaxseed meal for the crust, which I try to add to desserts that don't require baking. One of my go to ingredients for increasing fiber in my diet for sure. It works like a charm plus it is a great anti-inflammatory.
If you are looking for a refreshing healthy dessert for memorial day weekend look no further. This gluten free no bake lemon cheesecake will be a crowd pleaser, I promise you. So light and comforting.
For the gluten free no bake lemon cheesecake recipe visit my friends at Nuts.com. There you will be able to find all the ingredients you need for making this cheesecake as well as any healthy ingredients you will need for your cooking and baking. They have all sorts of nuts, dried fruits, flours and much more.
Enjoy!