Gluten Free No bake frozen Lemonade Cheesecake
I love making cheesecakes but when I make something that is easier like this gluten Free No bake frozen Lemonade Cheesecake that doesn't require baking, especially over the summer, even better!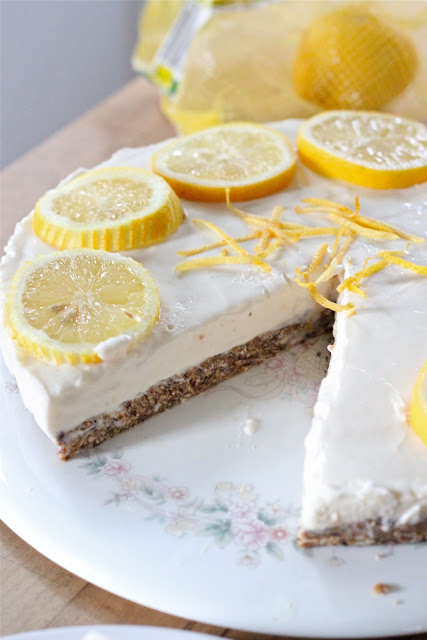 What can I say about this cheesecake? Well nothing much really. I think you just need to try it for yourself it is that good. If you like cheesecakes, trust me, you will not be sorry!!
Since I have discovered frozen lemon concentrate, I just want to use it for every dessert on site, especially now that it is summer. What I have found about using frozen lemon concentrate is that it gives desserts a really strong lemon flavor, which is what I like. So what is next on my list you may ask? lemonade cheesecake popsicles, so stay tuned :-)
This is extremely refreshing and easy to do. It is also super versatile because I think you can add any other fresh fruits of your choice. I think this would work really well with any type of berries. Now that blackberry is in season, why not use these? Maybe on my next variation, and perhaps a little bit of a mint hint to it will also be great.
I used agar powder for this, which is a vegetarian version of gelatin. Although I think you can omit it all together, I just like to use a little bit of it because when the cheesecake is at room temperature for a while it, holds itself a little bit better :-)
Let me know if you try this one. I think it would be great on individual molds/containers right out of the fridge as well!!
Enjoy!!
I used some plastic wrap for the bottom of the cheesecake to be able to release the cheesecake when it was done. You don't have do this though. On the right picture you can see the crust layer. According to my family, it was the best part :-)
This is more or less how the crust layer looks like when pressed down on the spring form pan. The right picture was the filling over the crust right before placing it in the freezer.
I was not able to take very good pictures because the day was a bit cloudy. Plus I have been felling a bit tired lately so I apologize for the gloomy pictures!!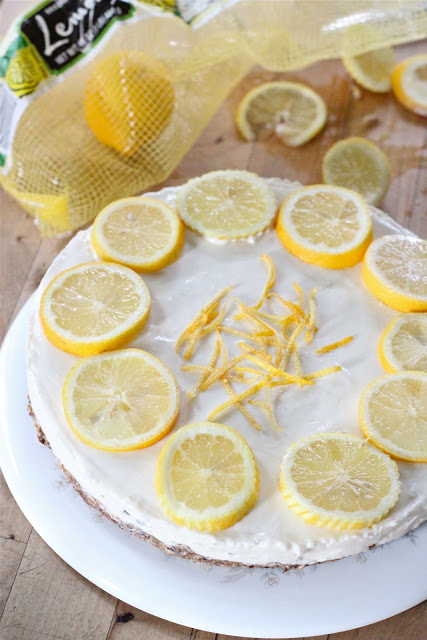 This is nothing but refreshing to say the least. It is my kind of dessert for the summer since there is no baking required!!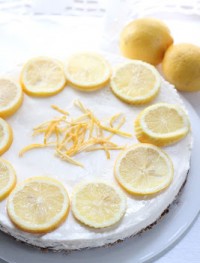 Gluten Free No bake frozen Lemonade Cheesecake
Yield: 8 servings
Total Time: 25 minutes
Ingredients:
 Crust
2 cups old fashion oats, Gluten Free. You can also use almond meal
3 tablespoons coconut oil
2 tablespoons soy milk
1 cup pitted prunes
1 tablespoon chia seeds
Filling
2 8oz 1/3 less fat cream cheese
1/4 cup honey
3/4 cup frozen lemonade concentrate, thawed
1 tablespoon agar powder, you can use 1 tablespoon of unflavored gelatin instead or omit this all together.
Directions:
Line the bottom of a 9 inch spring form pan with plastic wrap, like in the picture. This will allow you to release the cheesecake better when it is set, although it is not necessary.
Place oats in the food processor and pulse until they are pulverized. About 1 minute. Add the remainder of the ingredients and pulse until mixture comes together. About 1-2 minutes.
Press the crust mixture down onto the spring form pan and place in the fridge while you work on the filling.
Place the agar powder and lemonade in a small sauce pan and heat for about 1 minute, just to dissolve the powder. Place this with the remaining filling ingredients in a bowl and whip together until the mixture is smooth.
Pour filling over the crust and freeze for about 3-4 hours. Before serving, run a knife over the edge of the cheesecake to loosen it up and place the cheesecake on a pretty plate.
You may need about 20 minutes to bring the cheesecake a bit to room temperature to be able to cut it through.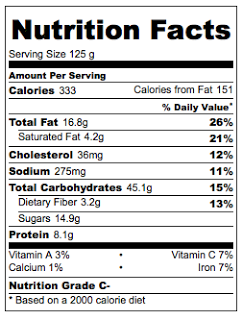 Nutrition facts calculated based on the recipe giving 8 servings