Gluten free matcha muffins
Since writing my cookbook, matcha has become one of my favorite superfoods to use on a regular basis. Most often than not I add it to smoothies, since it is so easy, but today I made these gluten free matcha muffins that are nothing but healthy and good for you.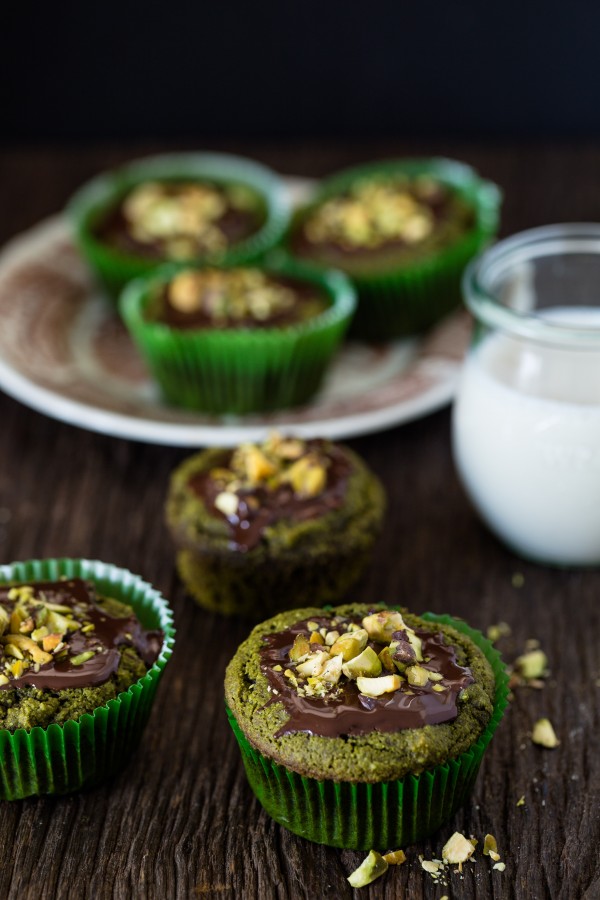 You can actually have these on the go or as a sweet treat. I actually added them to my kids lunch for a couple of days and after they were gone I really wished I doubled the batch. If you do you can also freeze these and take them out as you are consuming them. They will keep frozen for at least a couple of months otherwise you can keep them in your kitchen counter for up to 3-4 days.
One of my favorite mixes to make gluten free bake goods is using either coconut, almond or brown rice flour. Sometimes I mix a couple of them together, like for this gluten free matcha muffins, and sometimes I use them individually. I have done some extensive experimenting with them and almost every single time I have had success.
If you would like to make these super awesome healthy gluten free matcha muffins visit my friends at Nuts.com You will be able to purchase the matcha powder, the gluten free flours as well as any other ingredients such as nuts, seeds, healthy oils, nut butters and much more that you will need for your baking and cooking.
Enjoy!