Gluten free cranberry muffins
I have been trying to make some cranberry recipes lately given the fact that cranberries are in season. These gluten free cranberry muffins happened yesterday and they are almost gone. So good…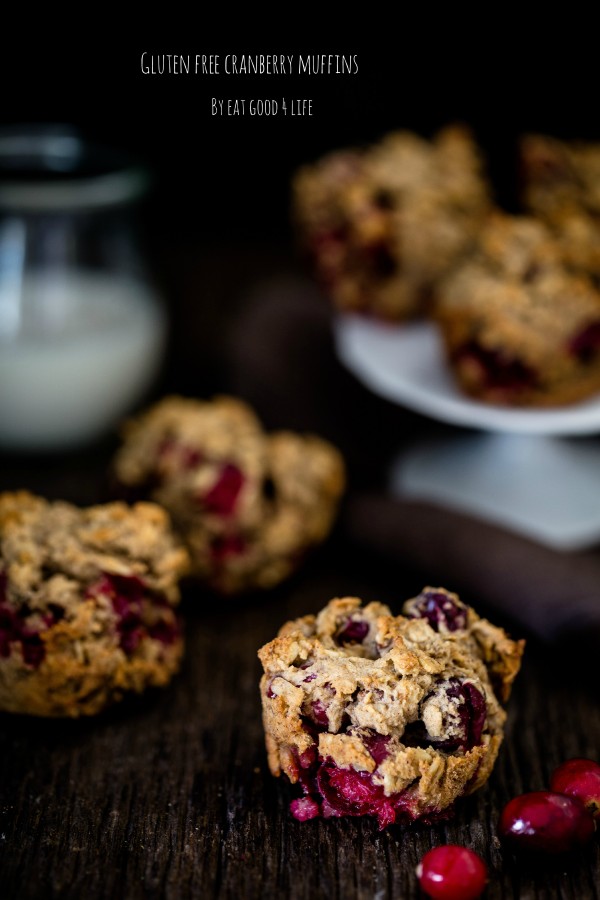 These gluten free cranberry muffins are the perfect snack with a tall glass of milk. They are also perfect for school lunches. Since they are not that big my kids normally take two each. They love the fact that they are not too sweet and tart all at the same time.
While I use pecans in the batter you can use any other nuts of your choice. I like to add nuts to muffins because it adds protein, minerals, vitamins and healthy fats. I have used walnuts and pistachios before and they both work rather well.
For the milk of choice I used Silk unsweetened almond milk, which is the milk that we mostly drink. I love the fact that Silk is enrolled in and verified by the Non-GMO Project. A little piece of mind for the family.
I always choose unsweetened Silk varieties, as I like to have control over the sweetness of what it is that we eat.
These little beauties are only 180 calories of pure goodness. If you are having them for breakfast they will keep you full for a while. They are also great in soluble fiber, which naturally lowers cholesterol!
I am also trying to incorporate many more video recipe to my recipes so here it is one of the many I have done already. I hope it helps you on the process a little bit on how to make the muffins.
Well I hope you are having a good week thus far. I am trying to start my Christmas baking shortly so will see how that goes.
Enjoy!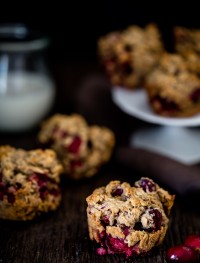 Gluten free cranberry muffins
Yield: 20 minutes
Total Time: 16 muffins
Ingredients:
Directions:
Preheat oven to 350F degrees. Line muffin pan with muffin paper cups.
In a bowl, with a wire whisk, combine bananas, milk, oil, sugar and egg. You can also use a stand mixer. Add dry ingredients, flour, oats, cinnamon and baking powder and whisk until well incorporated. Fold in cranberries and pecans.
With a medium cookie scoop, fill each muffin cup 3/4 of the way. Bake for 25-30 minutes or until tester comes out clean.
Make sure you remove muffins immediately after they are done. Let them cool on a wire rack.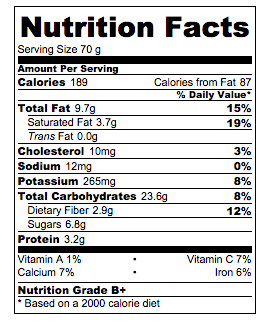 This conversation is sponsored by Silk. The opinions and text are all mine.