Gluten free cranberry crisp
I have been obsessed with cranberries lately. I have made some of my old cranberry desserts but today I wanted to make this gluten free cranberry crisp. I actually made two and used my small cast iron skillets. I love these!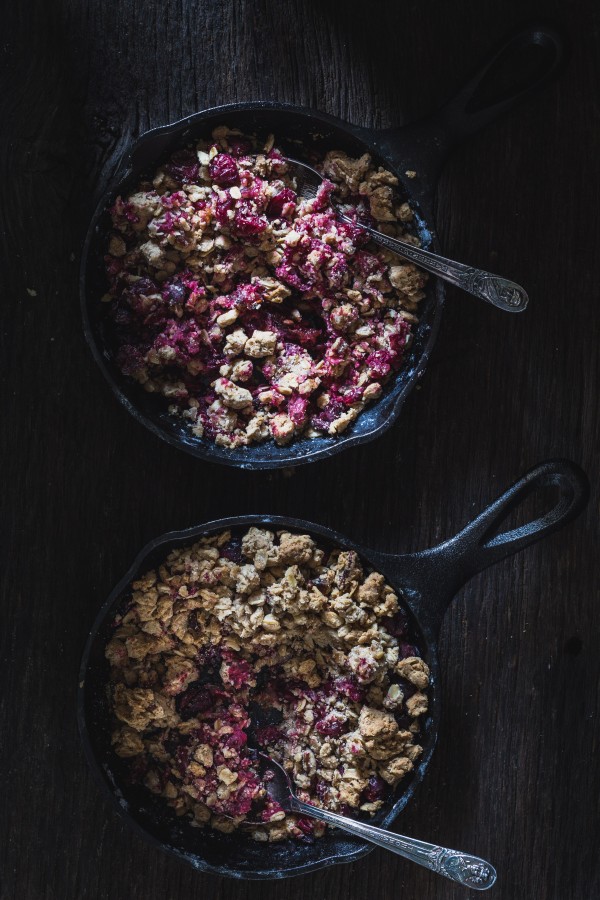 It was my first time using these skillets. I think I should have gotten one more but probably for Christmas.
You can use any fruit of your choice when making the gluten free cranberry crisp but since cranberries are in season I figured I used them. I also opted for making the crisp gluten free. I have both regular and gluten free versions but I prefer the later one. It tastes so much better.
On another note, have you gotten your Christmas shopping done? We are not big into presents so whatever I get I do online, it is so much easier…. traffic lately its just insane so staying at home ordering items works for me.
Well I am not going to elaborate too much on this gluten free cranberry crisp recipe. It is very simple to make. You will be done in a matter of 10 minutes, prep time that is…Also, I hope you like the video I made. Even though it is more work for me to create these, I am trying to incorporate more video recipes so that you can see how the recipes come to be. I think many of you will appreciate them,
Anyways, until my next recipe.
Enjoy!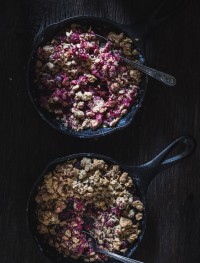 Gluten free cranberry crisp
Yield: 2 crisp
Total Time: 40 minutes
Ingredients:
Directions:
Preheat your oven to 350F. Divide the cranberries between two small cast iron skillets. Add cranberries, sugar and arrowroot powder. Mix thoroughly and set aside.
In a large mixing bowl, mix the rest of the ingredients until you obtain a cohesive mixture. Spread this mixture evenly over the cranberries.
Bake for 40 minutes or until the top starts to brown. Serve warm or as desired, we did with some extra ice cream.