Gluten free cowboy cookies
How about some gluten free cowboy cookies? I have not made cookies in for ever and to be honest I don't know why. I am glad I did today because these cookies turned out super good.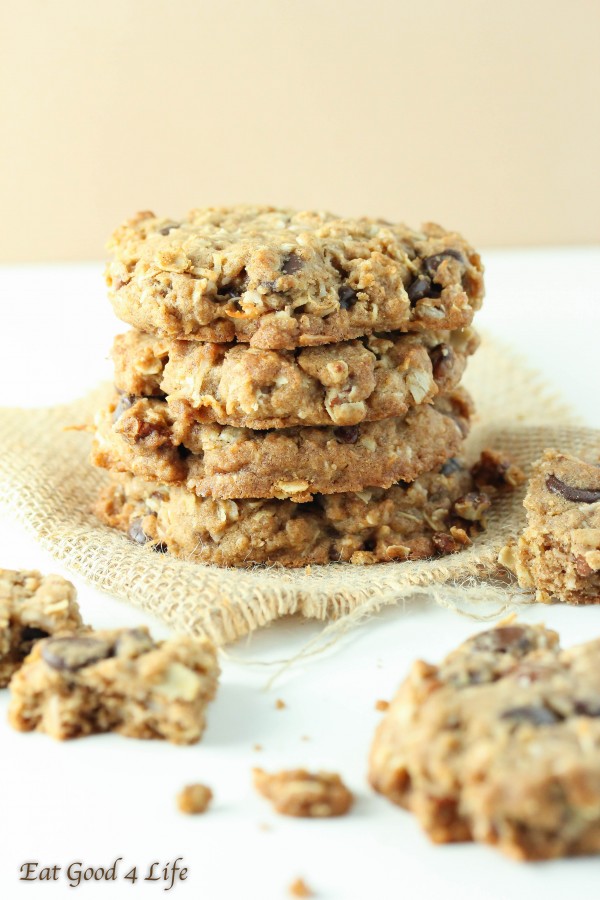 These cowboy cookies turned out chunky, soft and extremely flavorful. My family was really pleased when they got to try them. My husband loves when I make desserts that are gluten free so he was delighted when I told him I made these. Not only I was able to keep the cookie recipe gluten free but I was able to  decrease the sugar content by using Truvia® Brown Sugar Blend. It was my first time using it and I was not disappointed. For those that are on a sugar reduced diet, this would be a better alternative so I hope you get to try it soon. Let me know what you think if you do.
I have partner with Truvia to bring you some recipe alternatives for those looking to reduce sugar in their diets. I have already brain stormed some sensational unique recipes so stay tuned. I can't wait to share them with you!
Truvia Baking Star event was also yesterday. They crowned the Truvia Baking Star winner which was Kristi Webb, a chef and baker from Sacramento, CA. It was a context Truvia held in the fall where three finalists were chosen and flown to New York for the final. It was truly a fun event. To red more about it you can visit their site.
When using Truvia® Brown Sugar Blend  keep in mind that while baking you must use ½ cup of Truvia® Brown Sugar Blend in place of 1 cup of brown sugar. Just for your information note that ½ cup has 210 calories and provides the same sweetness as one cup of brown sugar that has 830 calories. A win win in my book. There is nothing better than decreasing the calorie content of a cookie while you can still be able to enjoy the regular texture and flavor.
My 4 year old daughter loves making cookies so of course she was first in line to help make these gluten free cowboy cookies. I am glad I was able to healthfy this recipe because when they came out of the oven I ate three of them all at once! I hate doing this but sometimes I just can't resist myself.
If you don't have any brown rice flour note that you can still use regular whole wheat pastry flour or regular flour. They will not be gluten free anymore but never the less still really good.
I hope you like this cookie. Until my next recipe,
Enjoy!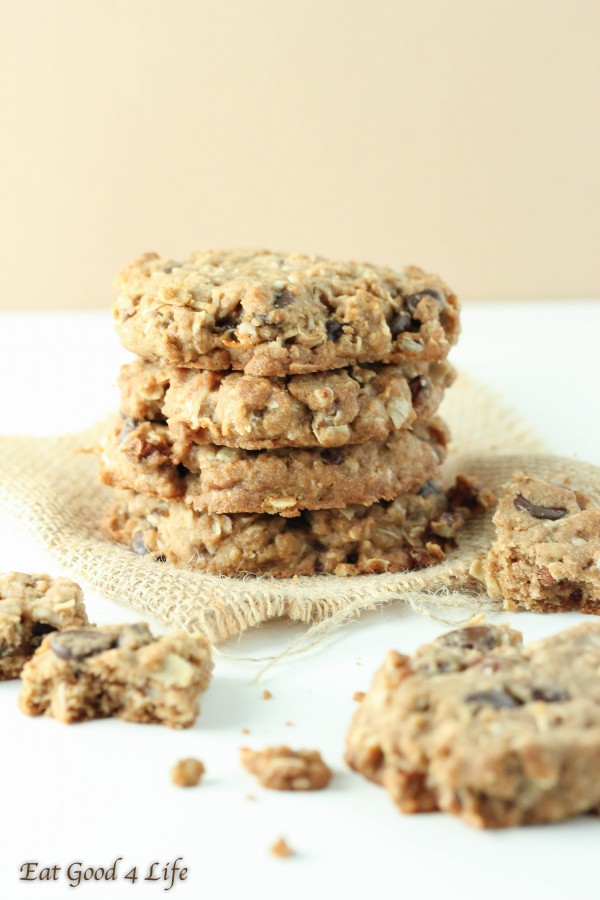 Disclaimer: This post is sponsored by Truvia. All opinions are my own and I speak from personal experience. The end :-)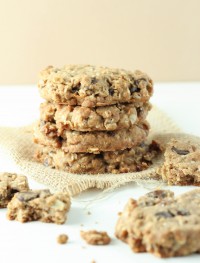 Gluten free cowboy cookies
Yield: 16 cookies
Total Time: 25 minutes
Ingredients:
Directions:
Preheat your oven to 350F. Lined two cookie sheets with unbleached parchment paper and set aside.
In a large mixing bowl, with a wire whisk, you can also use a stand mixer, add the egg, sugar blend, coconut oil and beat until combine. Add the rest of the ingredients to the bowl and with a spatula, mix through.
With a large cookie scoop, scoop cookie batter onto the baking sheets about 2 inches apart. Flatten slightly with the back of a spoon. Bake for 13-15 minutes. Cool cookies on the baking pan and transfer to a wire rack to cool completely. Store in an airtight container for up to 1 week.