Gluten free chocolate cake
Have you tried to make a gluten free cake before? I have had a chance to make a few so far and even though no one in my family suffers from celiac disease I like to make gluten free goodies from time to time. This gluten free chocolate cake is moist, spongy and just plain awesome.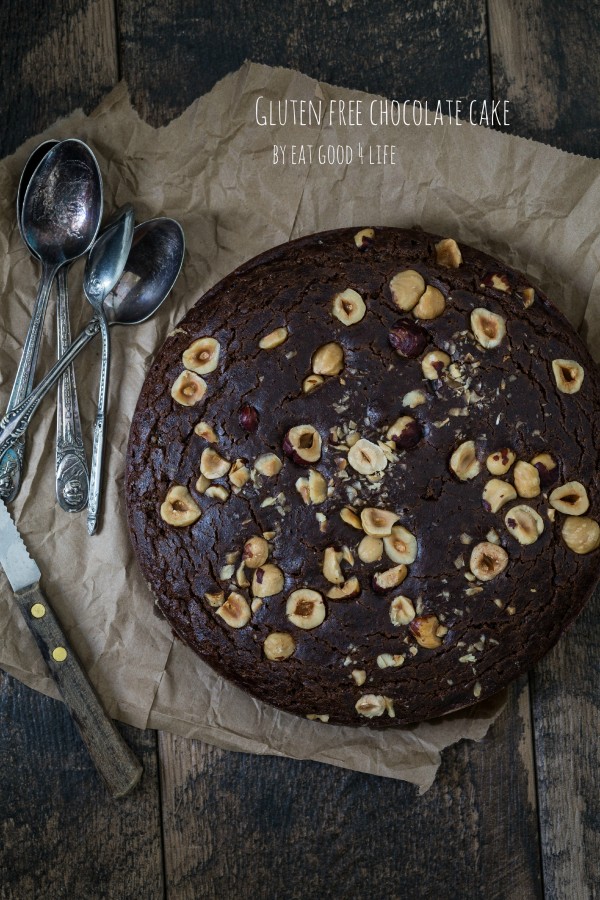 To finis the cake, I added some hazelnuts for the topping. You can add any nuts of your choice. I like hazelnuts a lot and since it goes great with chocolate I figured it would be perfect but any nuts would work!
This is my first time using a mixture of brown rice flour and almond flour to make a gluten free cake. The consistency was jut great. It turned out super moist, light and delicious. I think this is now my favorite chocolate cake batter.
You can also turn this gluten free chocolate cake batter into cupcakes or muffins if you like, it will also work, so if you rather do that instead of cake it will turn out just fine.
For the gluten free chocolate cake make sure you visit my friends at Nuts.com. There you will find both the almond and brown rice flour. They have other flours you may need for your cooking and baking as well as a large variety of nuts and dried fruits. If you are thinking of stocking your pantry for the upcoming holidays this is the place to find almost anything you need.
Enjoy!