Gluten free chocolate avocado cake
Holly molly this gluten free chocolate avocado cake is out of this world. Not your conventional cake but still super awesome, gluten free and healthier.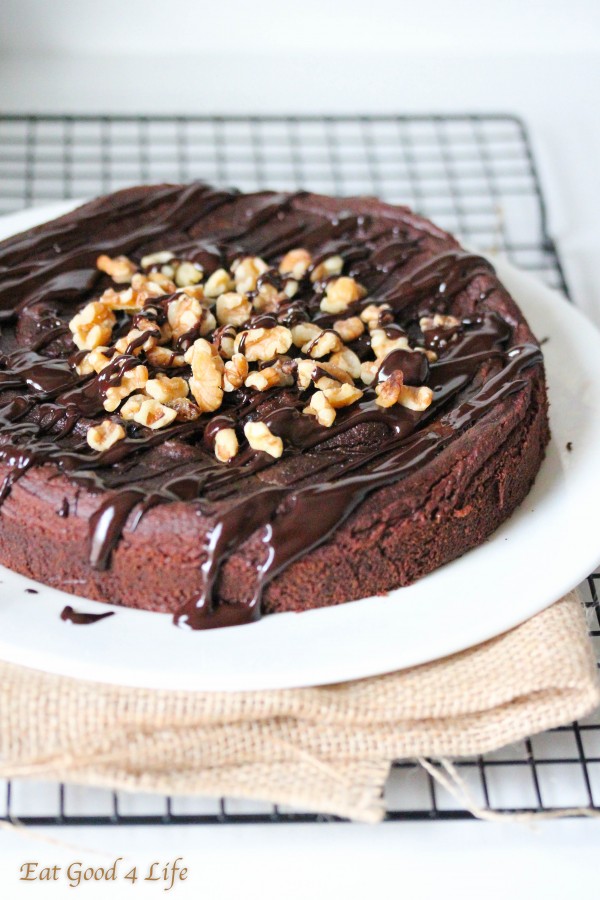 I haven't made a chocolate cake in for ever but since it was my husband's birthday a couple of days ago I whipped this gluten free chocolate avocado cake that was nothing but delicious. It was really easy to. I have never used my food processor to mix the batter of any cake but because I am on a time crunch lately because of school I figured this way it would be quicker. Indeed it was and the batter came out nice and smooth.
To our surprise this gluten free chocolate avocado cake was super moist and fudgy. It was not that sweet so if you like to up the sweetness and add a little bit more sugar go for it if you like. I thought is was sweet enough for us though.
This cake is also dense so a little piece goes a long way. I think next time I am going to add some nuts to the cake batter. I was even thinking that next time instead of using avocados I might use cherries. Will see…I think that may not work but since the combo of chocolate and cherries is quite sensational I might just give it a try.
Well I hope you get to try this cake. If you have some avocados you need to use up this is a great way.
Enjoy!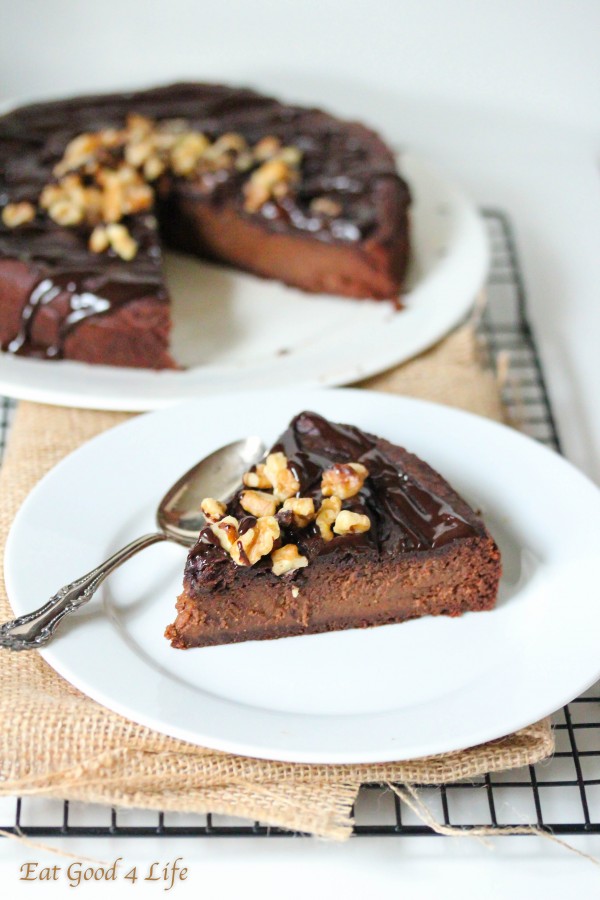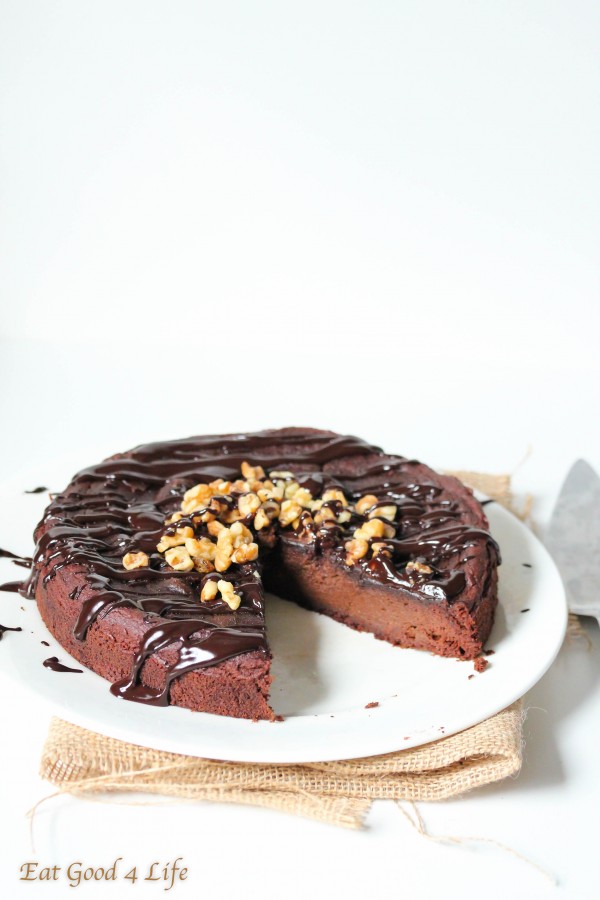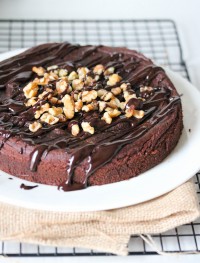 Gluten free chocolate avocado cake
Yield: 8 servings
Total Time: 1 hour
Ingredients:
Batter
2 ripe avocados
2 cups almond flour
1/2 cup almond milk
2 organic eggs
1/2 cup cocoa powder
3/4 cup unrefined sugar
2 tsp vanilla extract
Topping
1/2 cup dark chocolate chips
2 tbsp coconut milk or heavy cream
1/3 cup walnuts, chopped
Directions:
Preheat your oven to 350F. Cut an 8 inch round piece of unbleached parchment paper and place it on the bottom of an 8 inch round cake pan and set aside. This will prevent the cake from sticking to the bottom of the pan.
Place all the batter ingredients in your food processor, or blender and pulse until all the ingredients are combined. Alternatively you can add the ingredients to a medium mixing bowl and mix with a wire whisk until you obtain a homogenous mixture (you may want to puree the avocados prior to adding them to the mixing bowl if you decide to use this method).
Transfer mixture to the prepared cake pan. Bake the cake for 35-40 minutes or until a tester inserted in the center of the cake comes out clean. Take the cake out of the oven and let it cool on a wire rack for one hour.
Place the chocolate chips and coconut milk in a safe microwaveable bowl and melt in 30 seconds intervals stirring in between until melted. Drizzle the melted chocolate over the cake and sprinkle the walnuts over and serve.
Keep leftovers covered in the fridge for up to 3-5 days.
NOTE: The cake tastes way better when cold or at least that is what I think :-)