Gluten free bourbon banana bread
I love baking and when ever I get a chance I like to do gluten free bake goods when ever possible. This gluten free bourbon banana bread was made two days ago and within then next day it was gone.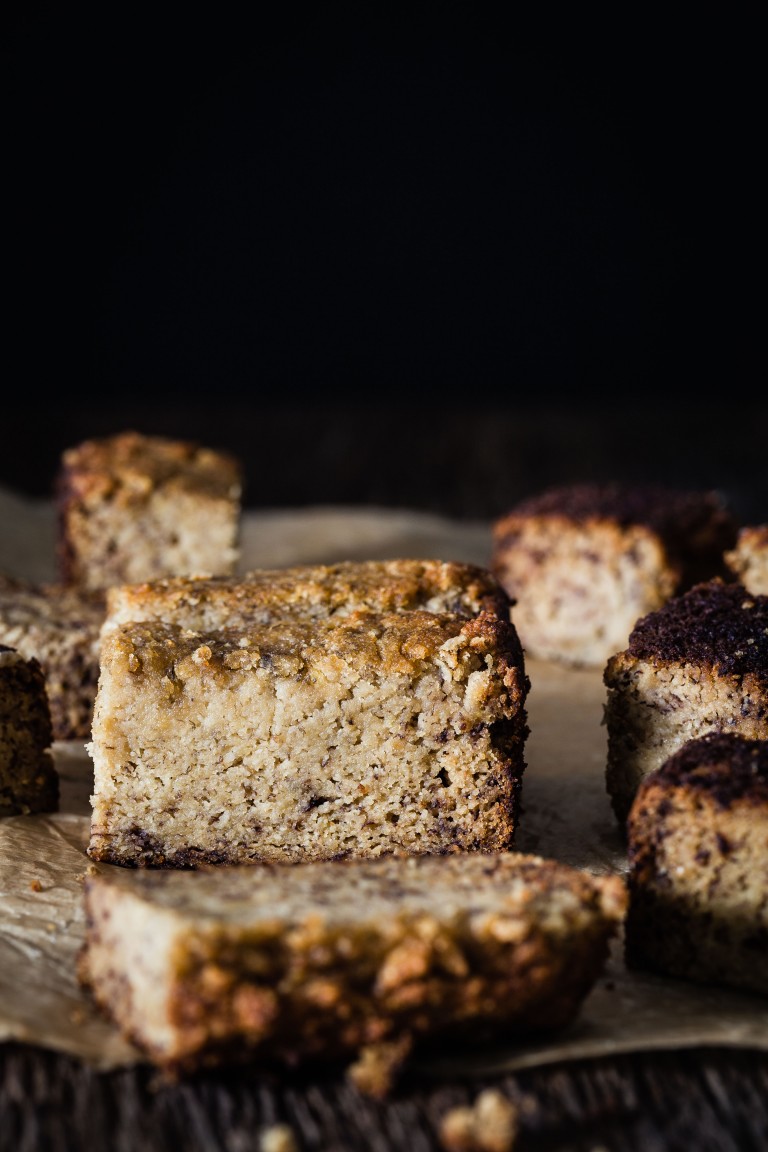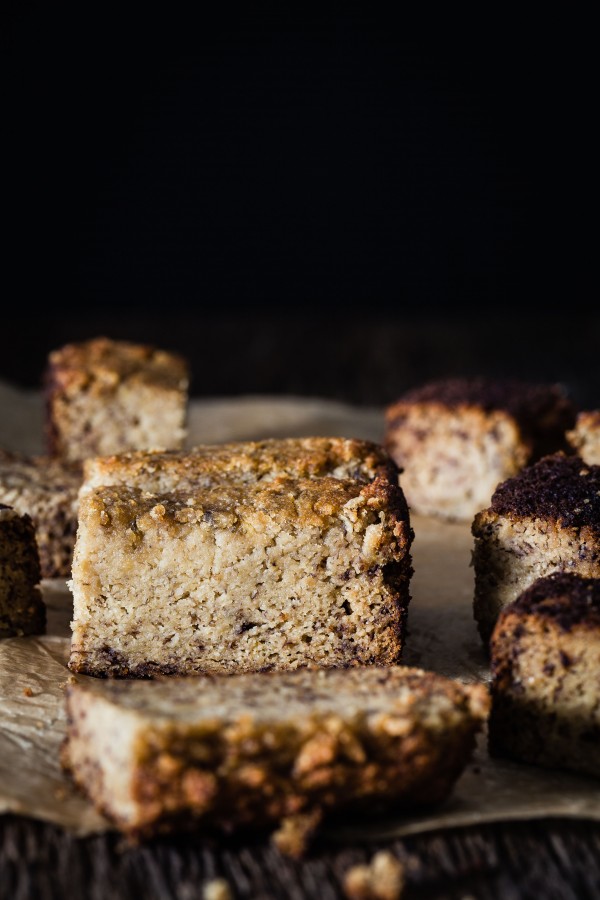 This gluten free bourbon banana bread was really light. I love using bourbon for certain desserts so for this banana bread I thought of adding some. I only added 3 tablespoons of it so it would have just a subtle taste of it, but all in all, there is no strong flavor of bourbon. If you would like to omit all together you can do so.
I have thought of adding walnuts or chocolate chips but since this was the first time making it I just wanted to keep it plain with the banana and bourbon flavor.
Next time I make this I am going to make it in cake form and also add some kind of bourbon cheesecake frosting to it. Like I said, I wouldn't dare drink bourbon by itself but I would sure added to desserts. The flavor that comes from it is just awesome.
To sweetened the banana bread I used Truvia brown sugar blend. Once again, this is for my diabetic friends that are watching their carbohydrates especially when it comes to bake goods.
Each serving of this gluten free bourbon banana bread contains about 24 grams of carbohydrates, 1 1/2 carbohydrate exchange, so no bad especially because this entire loaf serves 6 people so the slices are quite generous.
I would also like to share with you a project Truvia has been working on in Bolivia for the past 3 years.

On World Food Day 2012, the Truvia® brand joined with the World Food Programme to launch its Sharing a Sweet Future campaign. Now in its third year, nearly $1 million in contributions from the Truvia brand has been used to help develop sustainable communities in Bolivia, a region of critical need with one of the highest rates of nutritional deficiencies in South America.
These are the results of Truvia's 3-year partnership with the WFP. Great work that benefits children and teachers in Bolivia. I love when companies give back…Way to go Truvia!
Anyhow, I leave you with this amazing gluten free bourbon banana bread that I hope you get to make soon. This bread only lasted about a day in my house. I think next time I will double the batch as well.
Enjoy!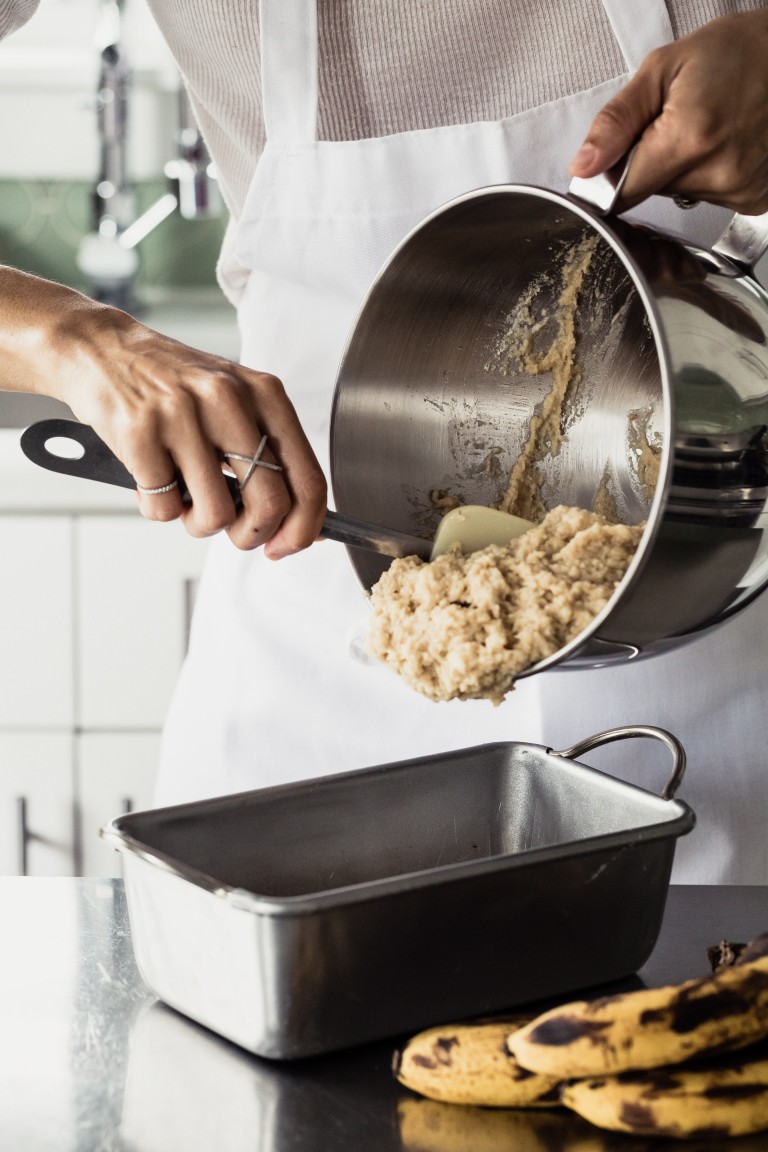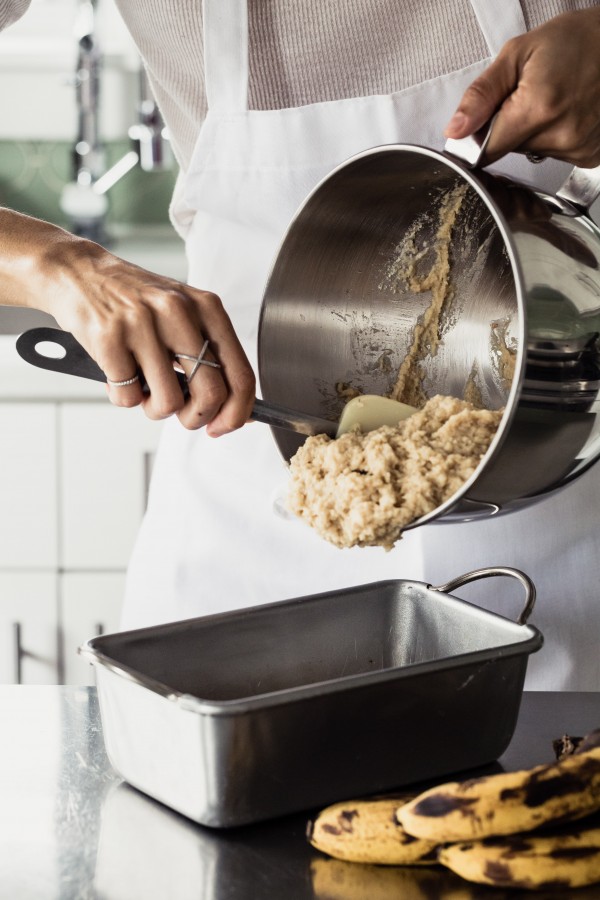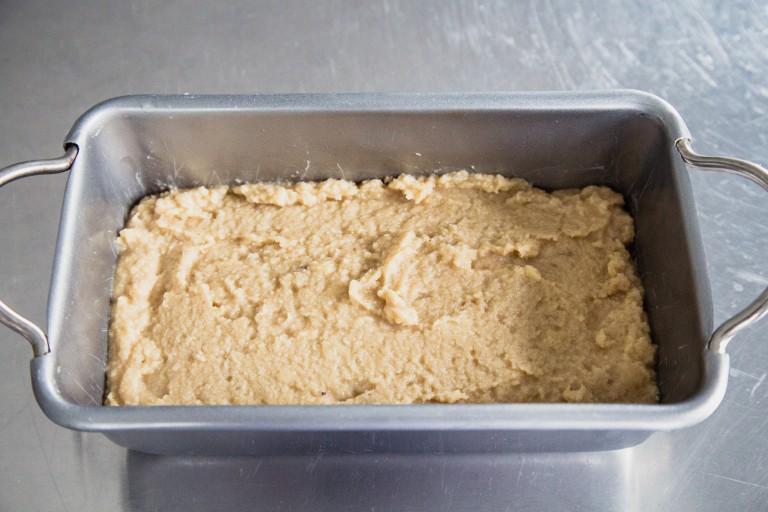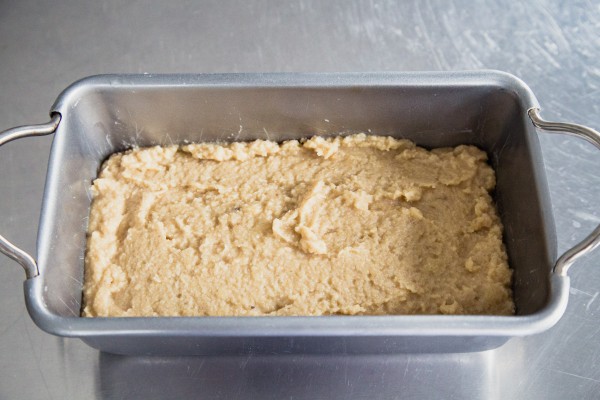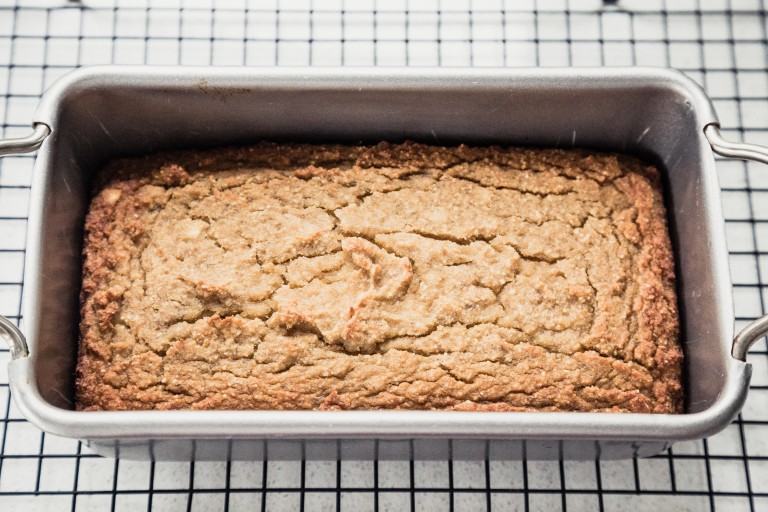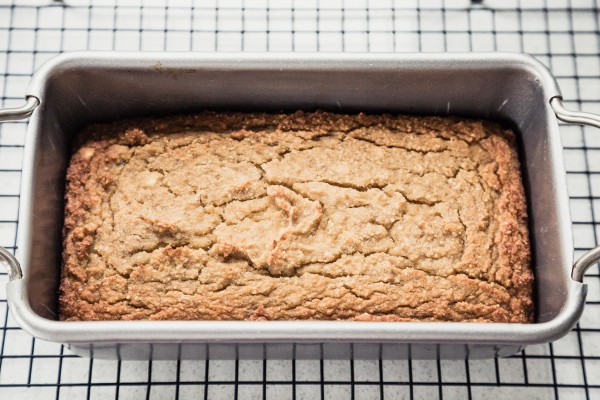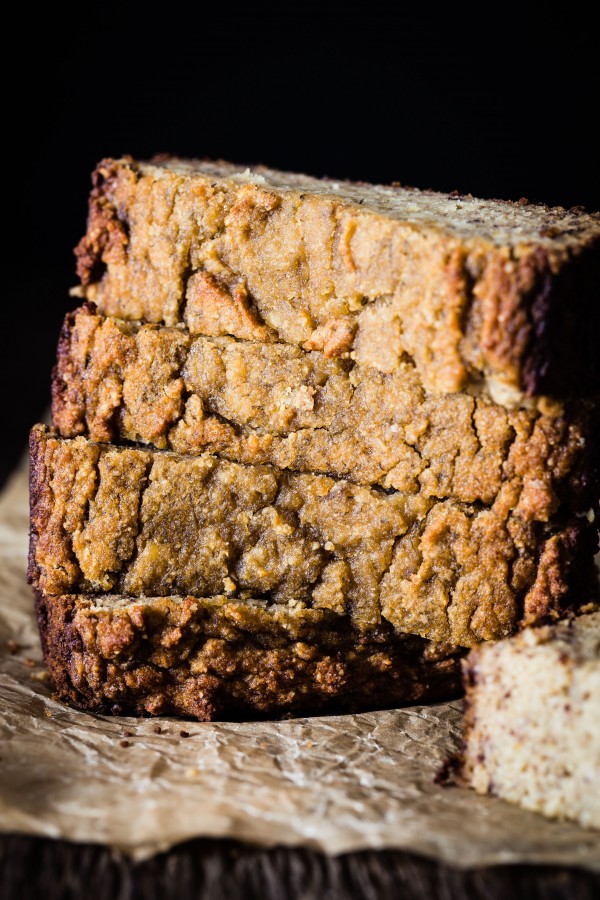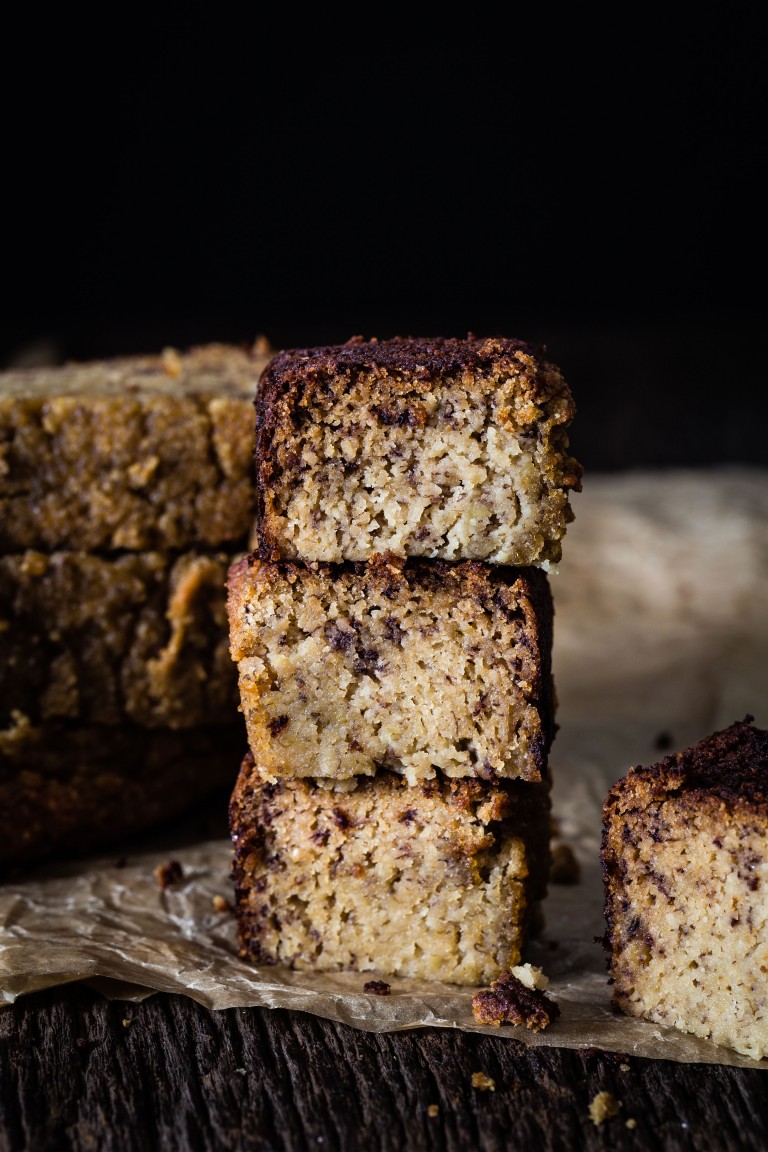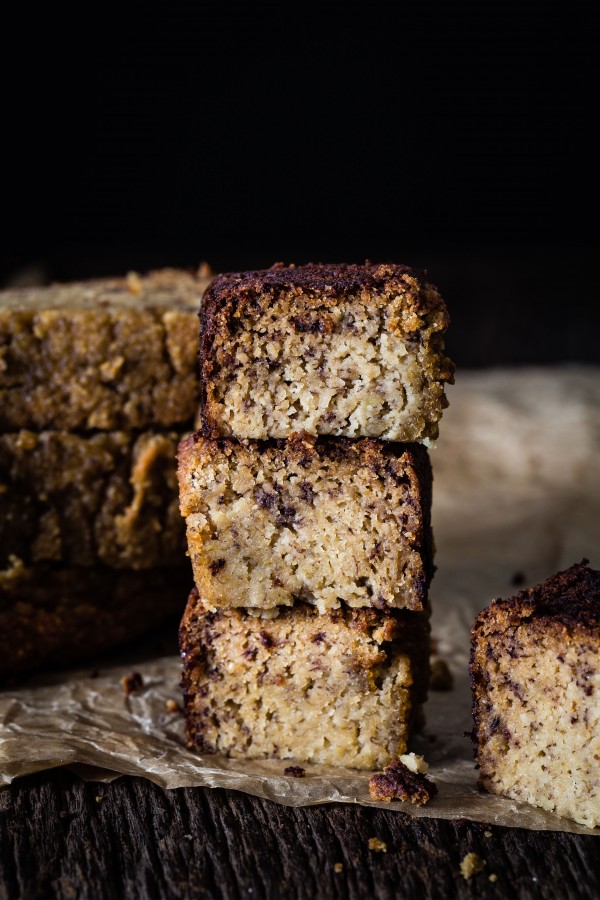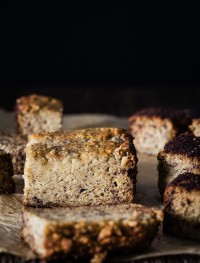 Gluten free bourbon banana bread
Yield: 6 servings
Total Time: 1 hour
Ingredients:
Directions:
Preheat oven to 350F. Line the bottom of a loaf baking pan 9x5 inch with unbleached parchment paper. Grease the sides and set aside.
In a stand mixer add the bananas, sugar, and eggs. Combine until you obtain a homogenous mixture. Add the vanilla extract, bourbon, milk and coconut oil. Combine. Add the coconut, almond flour and baking soda and mix until it is combine. Don't over mix.
Pour the batter in the prepared baking pan and bake for 50-55 minutes. Let the cake cool on a wire rack, unmold and serve as desired.
NOTE: You can omit the bourbon in this recipe if you like!