Gluten free berry cheesecake crumb bars
This is my first time making these gluten free berry cheesecake crumb bars and for sure it will not be my last. These are healthier, easy and gluten free. So delicious.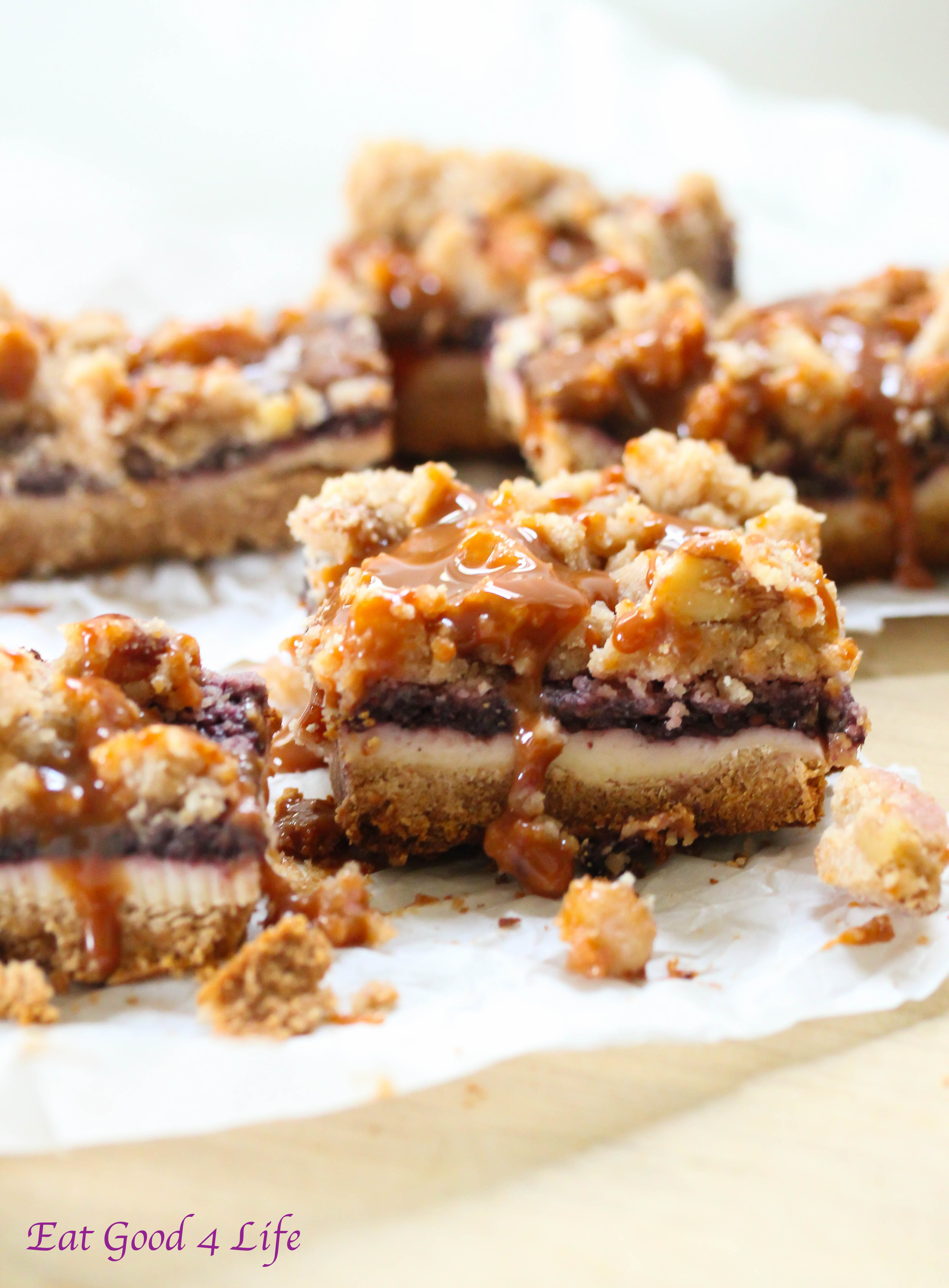 I might confess that I have a sweet tooth, however, I am not a person to like overly sweet treats. These berry cheesecake crumb bars and not that sweet at all that is why at the end I had to add the caramel over the crumb.
Unless you are using regular jam, which I didn't, these berry cheesecake crumb bars won't be that sweet. My berry chia seed jam is not that sweet either so I had to use the extra caramel sauce, which in my opinion was genius. My caramel sauce is made from Goat's milk, which I also love since it is not overly sweet either.
Make sure you don't over cook these bars. When I baked them, I left them in the oven for an extra 10 minutes thinking I turned the oven off, which I didn't and the bottom layer got a bit over baked, none the less, each single bar got eaten.
I have been cooking and baking none stop, and quite frankly I am a bit tired. Don't get me wrong, baking and cooking are my hobbies and I will never stop doing that but having to take pictures virtually of almost everything I cook and bake makes it a bit tiring after a while. Sometimes I would just like to eat everything I make and not have people wait until I am done taking pictures, which sometimes can take a long time.
Anyhow, I hope you get to make these berry cheesecake crumb bars. Use any other type of jam of your choice. My choice made it extra healthy, since it was not that sweet and it was loaded with chia seeds which are a great source of Omega-3's, a natural anti-inflammatory agents, and high in fiber.
Enjoy!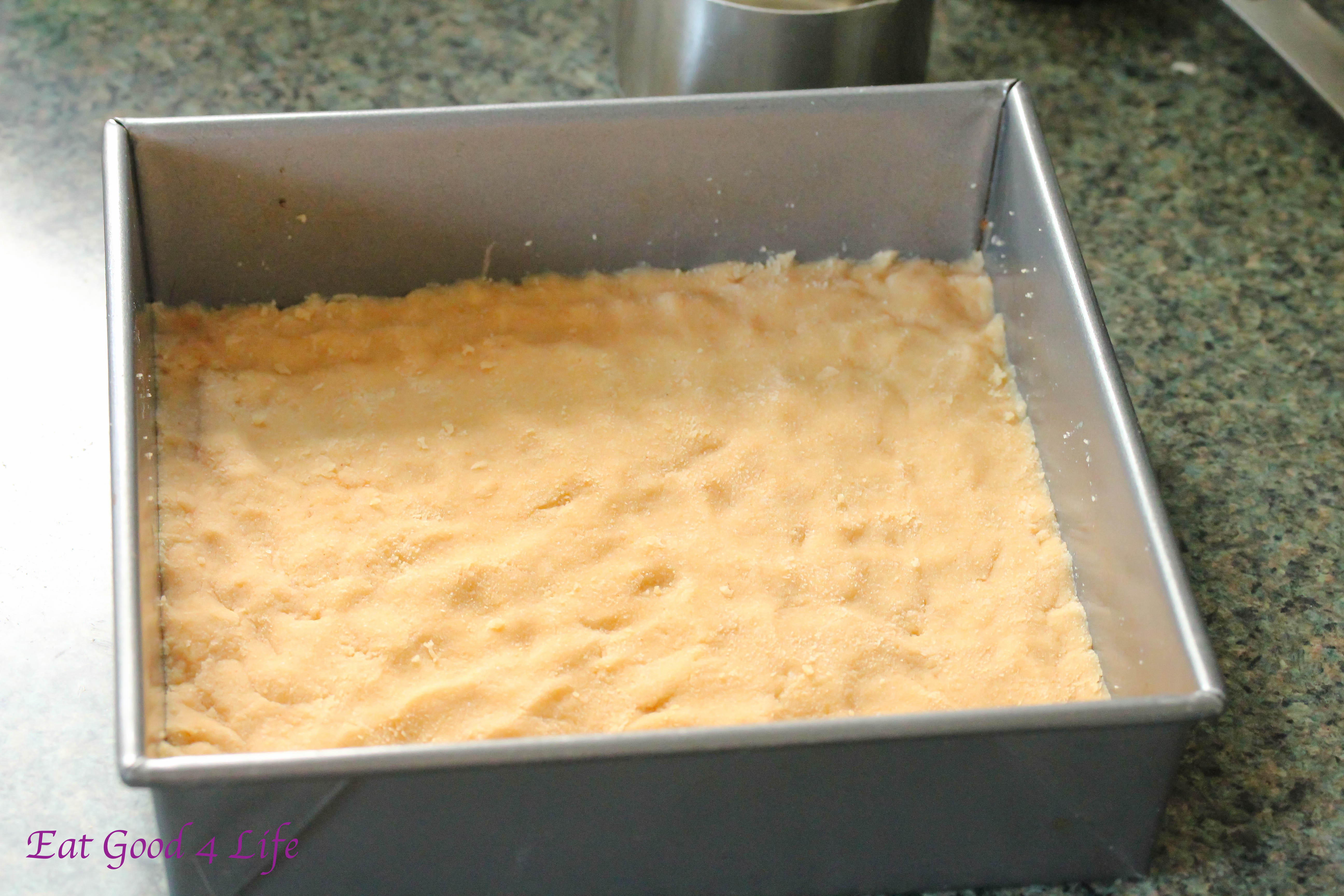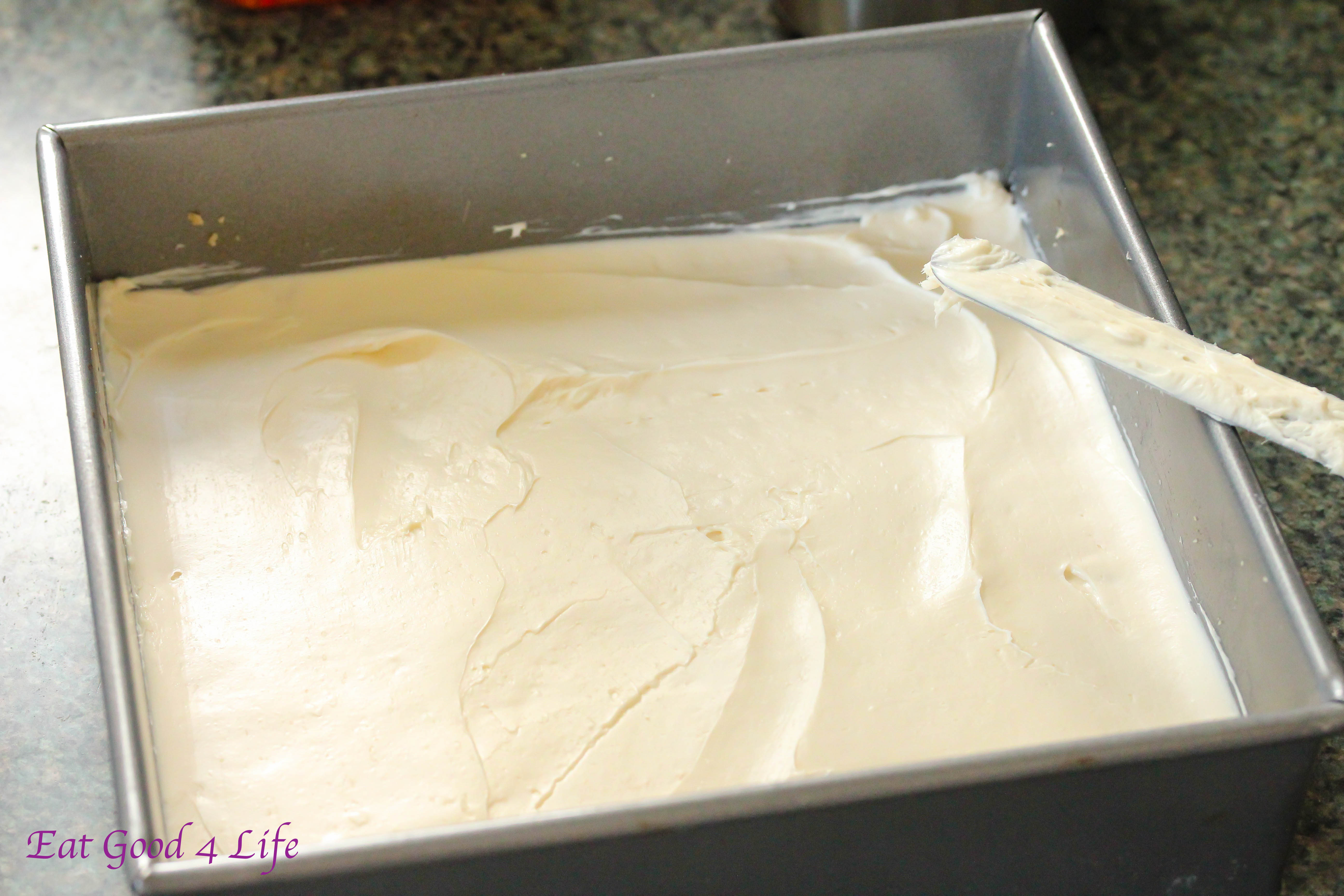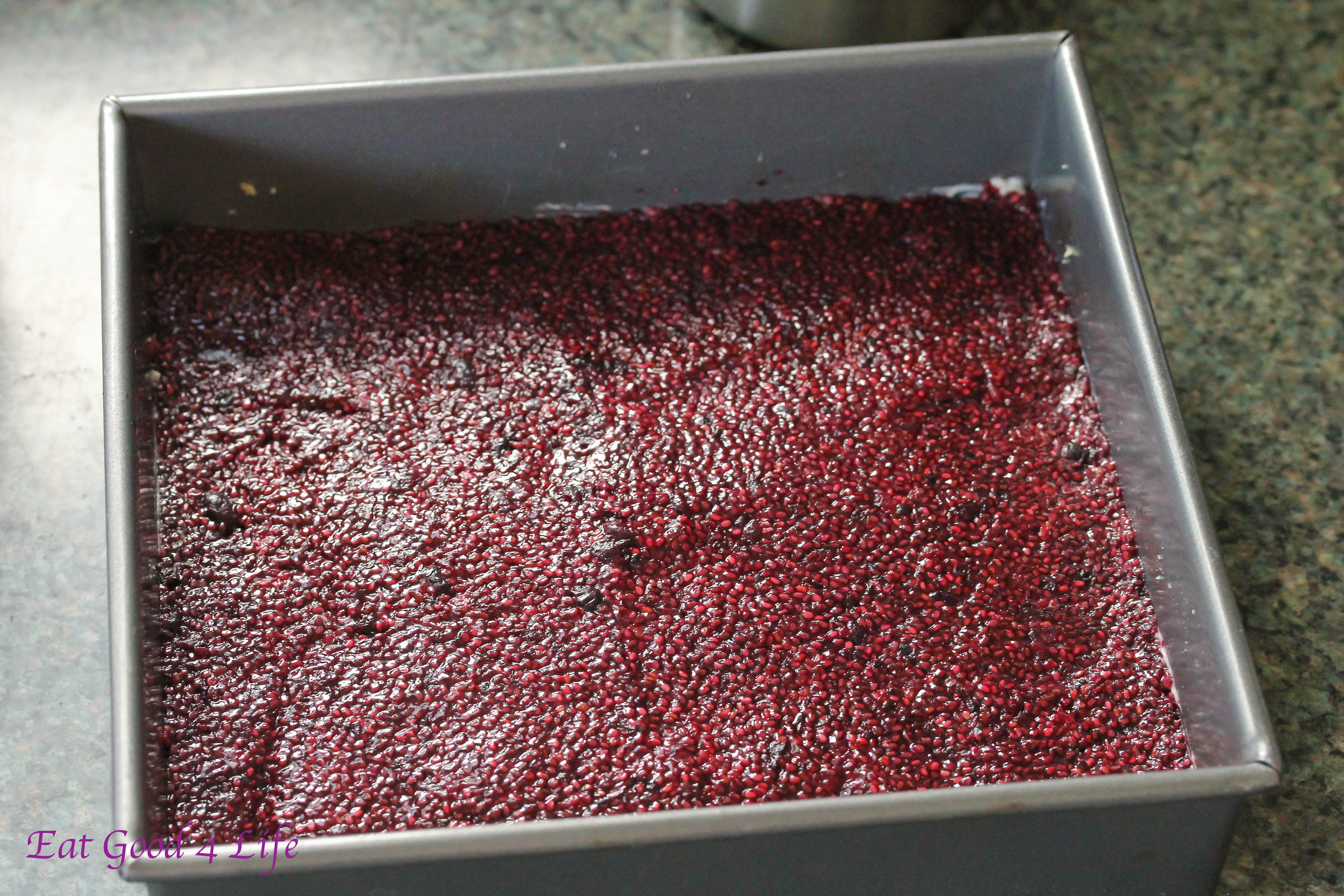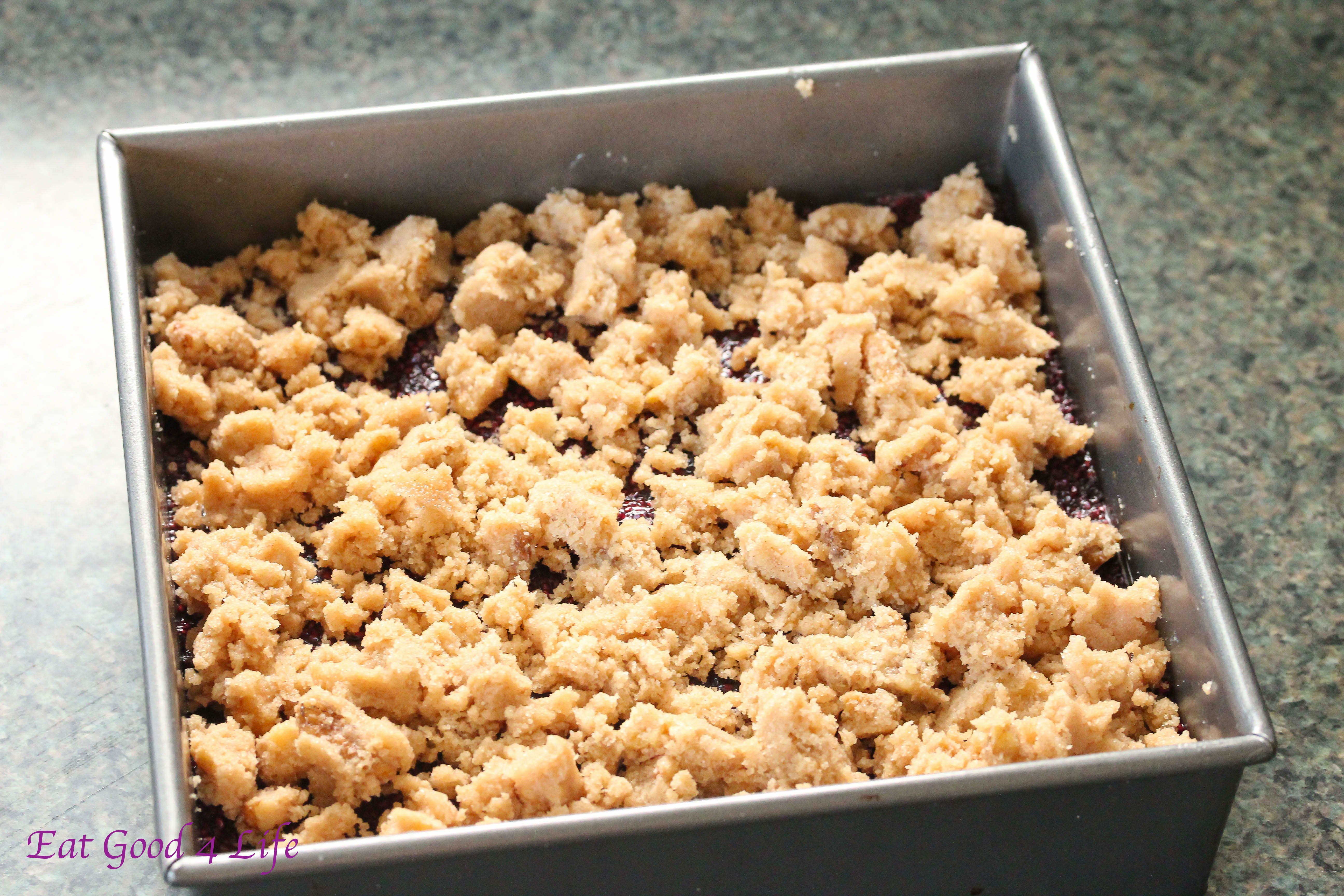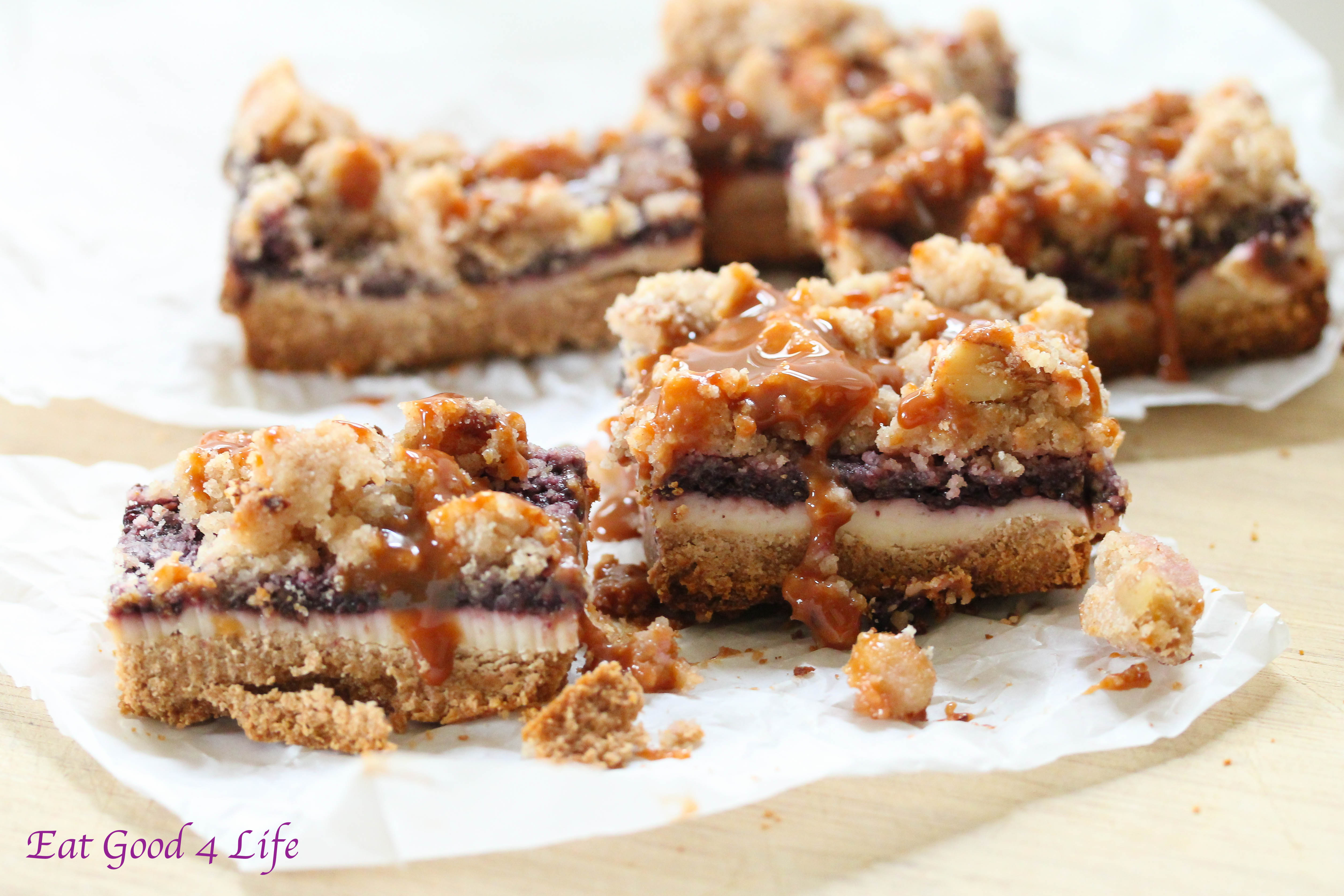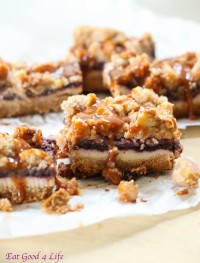 Gluten free berry cheesecake crumb bars
Yield: 12 bars
Total Time: 1 hour
Ingredients:
Crust
Filling
8 oz low fat cream cheese, room temperature
1 tsp vanilla extract
3 tbsp maple syrup
1/2 cup berry chia seed jam, or jam of choice
Topping
1/2 cup brown rice flour
3 tbsp coconut oil
1/2 cup chopped walnuts
1/2 tsp ground cinnamon
1/3 cup unrefined sugar
1/4 cup caramel sauce, optional
Directions:
Preheat your over to 350F.
In a medium mixing bowl mix the crust ingredients. Press this mixture onto a 8x8 square baking pan and set aside.
In another mixing bowl add the filling ingredients. With a hand stand mixer mix until the ingredients are well incorporated and you have a homogenous mixture. Spread the cheese layer over the crust followed by the chia jam or jam of choice.
In a small bowl mix the topping ingredients, except caramel sauce if using, and sprinkle over the jam. Baked the bars for 40-45 minutes. Let them cool completely before cutting. If using the caramel drizzle it over the bars and serve.
Keep bars covered in your refrigerator for up to 4-5 days.
for 40-45 minutes