Gluten free banana bread
Oh boy, I am totally in love with this Gluten free banana bread. I have made this bread twice already and the second time around I actually doubled the batch and made two loafs.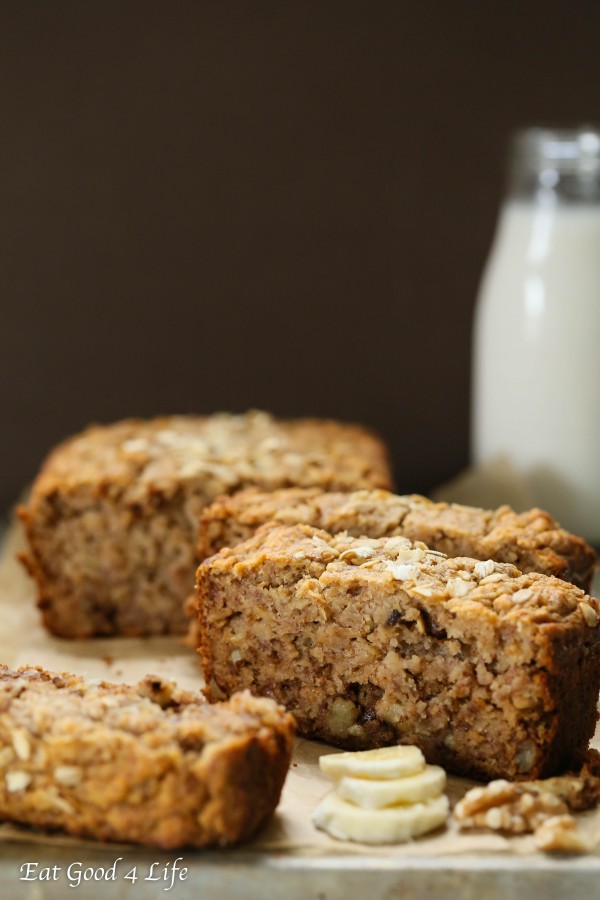 I have seen many gluten free banana bread recipes before but most of them used gluten free mixes. I actually don't like using gluten free mixes because most of them have loads of ingredients and some even have ingredients that I never use in my baking.
For this recipe I used the mixture of two gluten free flours which worked like a charm. My kids loved this banana bread and enjoyed it with milk.
The second time I made this recipe I doubled the batch so ended up with two loafs. One we had right away, which lasted a day and a half, and the other one I froze to have for subsequent days. The best idea ever because I actually used this for my kids lunch bags as well.
I actually got 8 slices out of this gluten free banana bread but depending on how big you cut them you can get more. Just to note, the nutrition facts below is for 8 slices!
I hope you get to make this gluten free banana bread. It is awesome with the addition of walnuts, which gives it a bit of crunch and a better flavor in my opinion.
For the gluten free banana bread recipe go to my friends at nuts.com. Make sure you browse the many nuts, dried fruits, seeds, and healthy products they offer. You will find the ingredients needed to bake this banana bread and much more!
Enjoy!