Gluten free baked pumpkin donuts
Do you like donuts as much as I do? I just happen to make these gluten free baked pumpkin donuts the other day and they turned out great. I think I should have doubled the batch really, maybe next time!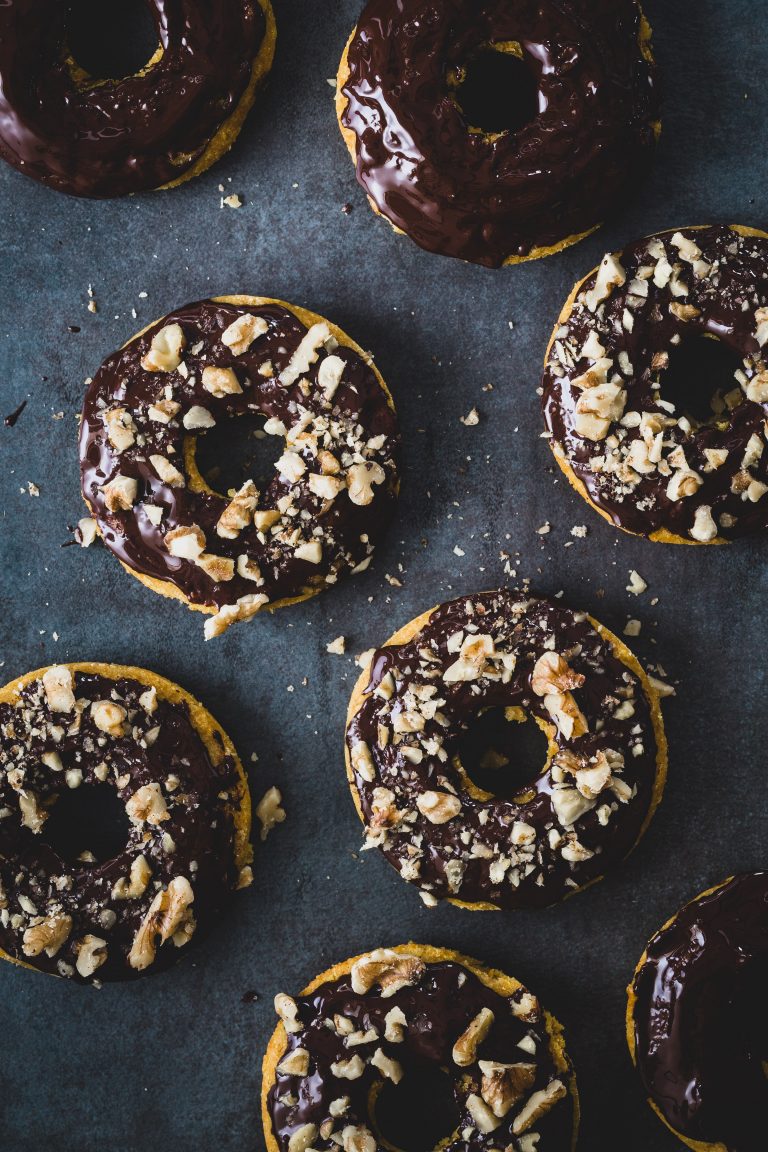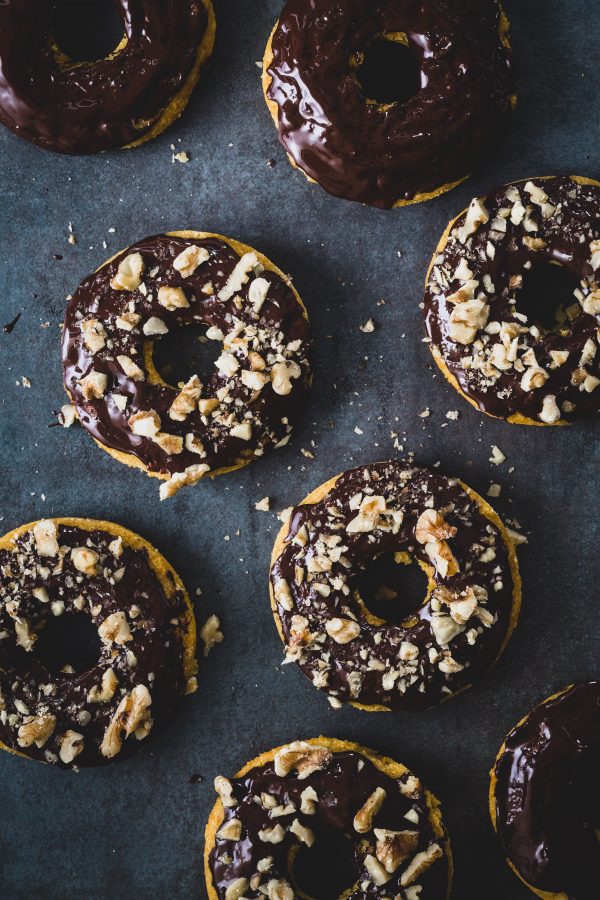 I love making baked donuts. Lately it is not something that I get to do often since I don't have much time but when ever I get a chance my family sure loves them.
This time around I also wanted to use pumpkin given the season. I was a bit skeptical at first because I made the donuts gluten free and I didn't know if they would turn out. Lucky for me, they did the first time.
To glaze the donuts you can really use anything you like. I used walnuts and melted chocolate but using any other type of nuts or glaze is up to you. Really, anything goes.
If you guys want to make these awesome pumpkin baked donuts make sure you visit my friends at Nuts.com You will be able to shop and purchase any other healthy ingredients you may need for your cooking and baking such as nuts, dried fruits, grains, flours, pasta and much more so make sure you browse around.
Enjoy!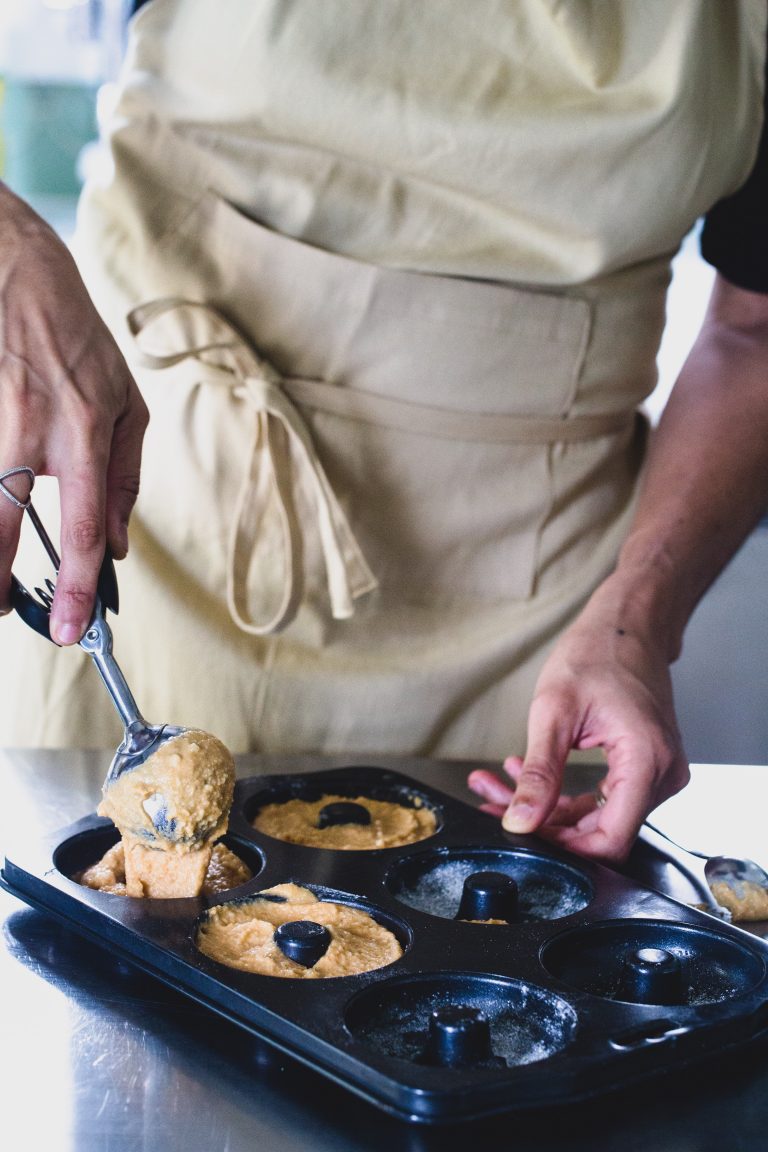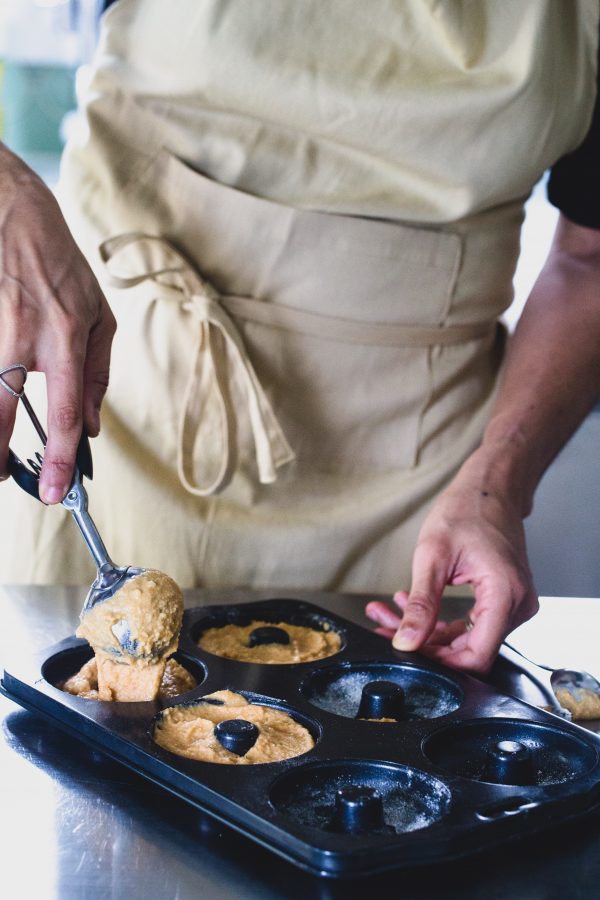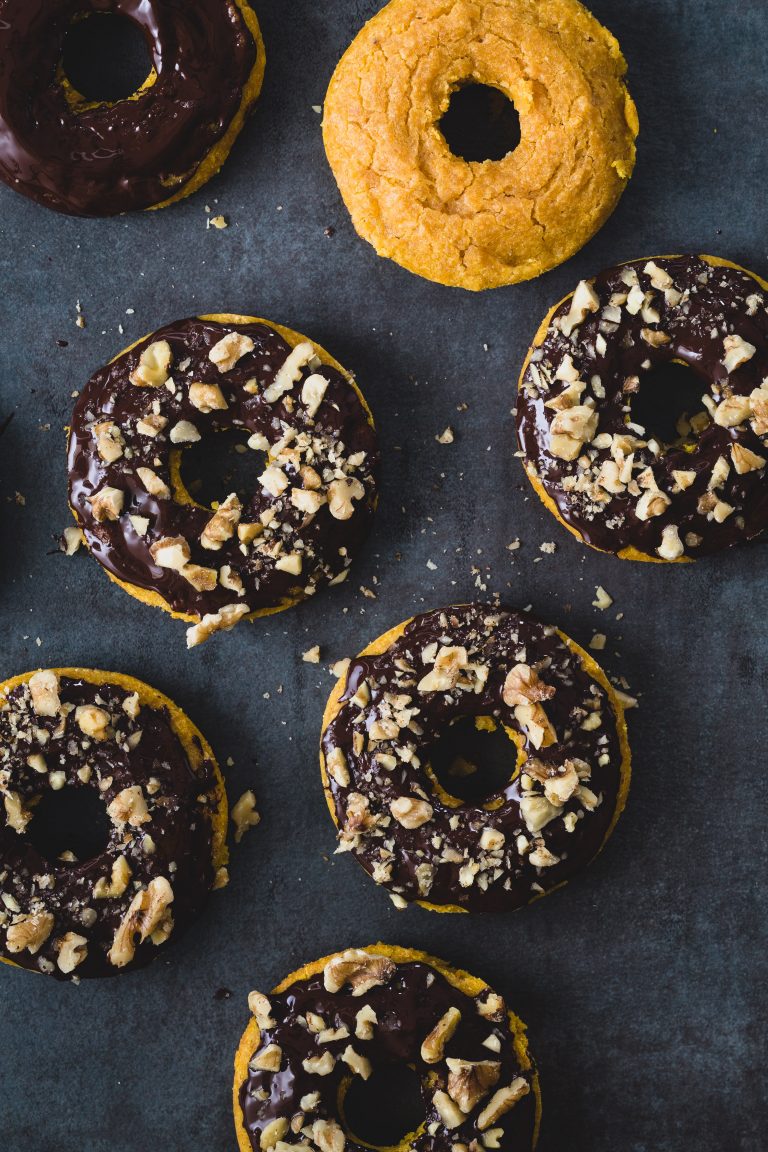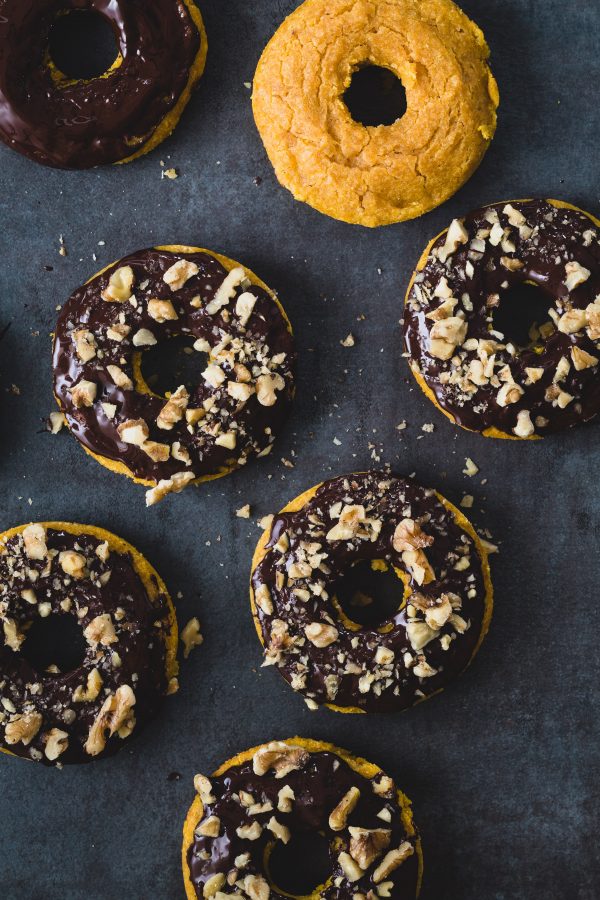 This recipe is sponsored by Nuts.com The opinions and text are all mine. The end.