Gluten free apple pecan crisp
When I am in need of something sweet I always turn to making some sort of a crisp. They are always super easy to prepare and come together in a flash. When using apples for this type of dessert I tend to never peel them. I like to have the extra fiber and all of it is pretty much in the skin. Granted the apples may have more of a bite to it but I really don't mind the texture for this gluten free apple pecan crisp.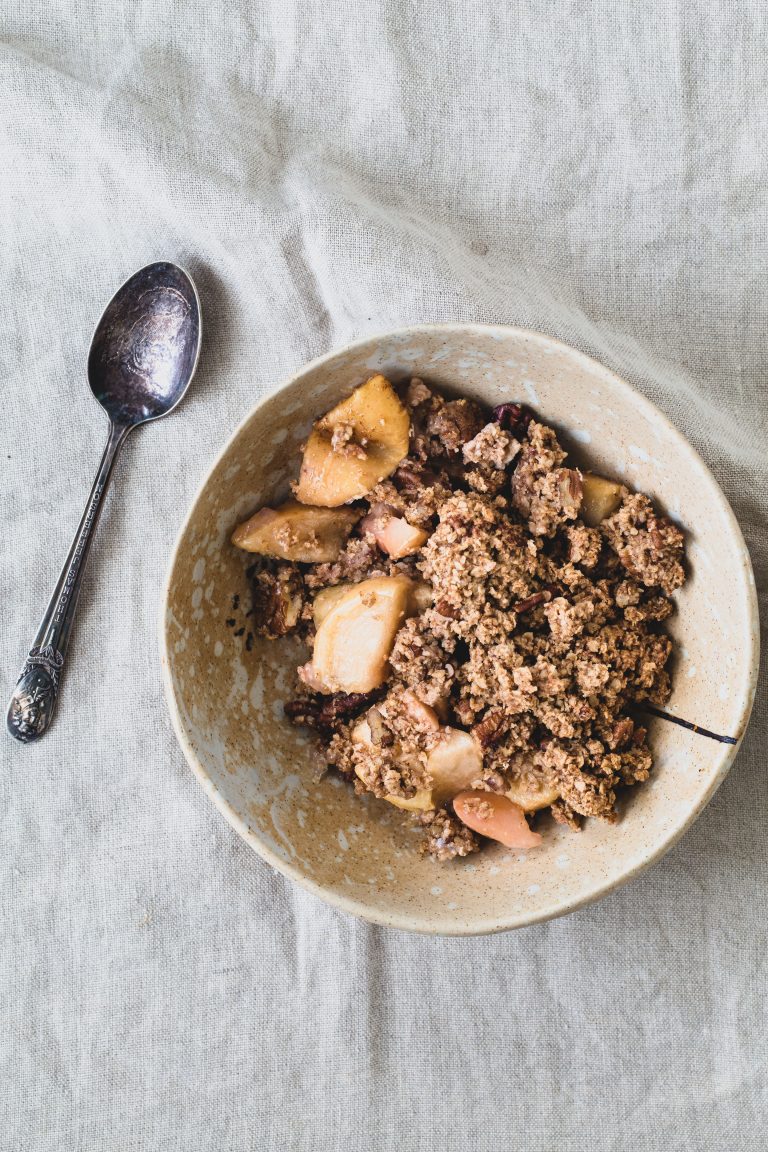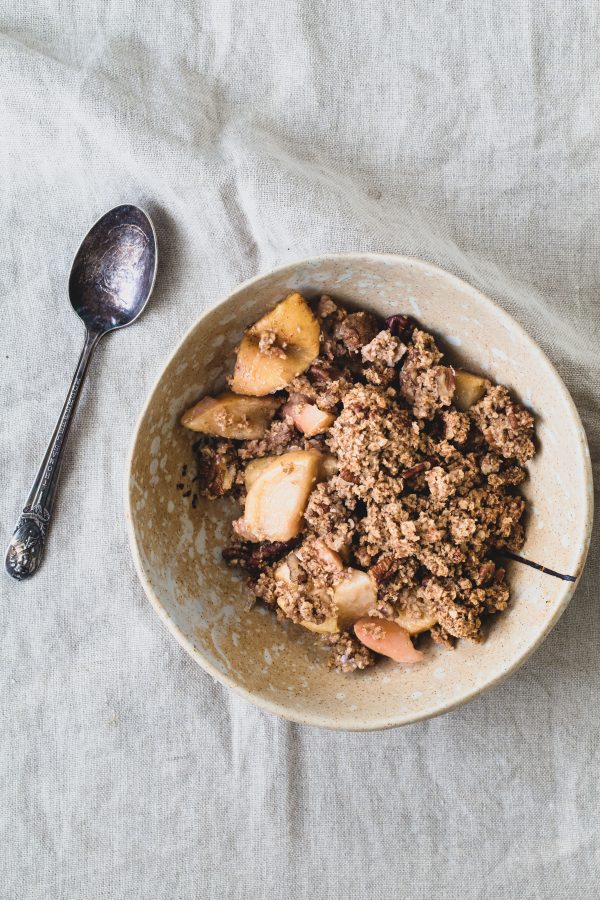 From start to finish this crisp prep will be done in just about 15 minutes. Then all you have to do is bake it. I used pecan for the nuts because that is what I had on hand but you can use whatever nuts you prefer. Walnuts and hazelnuts will go great with it.
Sometimes I even make two batches. I leave one already unbake ready to go in the freezer and when I am ready I just bake it for an extra 15 minutes.
I always consume this gluten free apple pecan crisp either for a dessert/snack and sometimes even for breakfast. Mostly always I use maple syrup to sweetened my desserts. I tend to add a bit lower than what recipes called for. I really don't like super sweet desserts so baking at home allows me to control the sweetness of them.
Well, not much to say about this super simple, easy and tasty gluten free apple pecan crisp. My kids can't get enough each time I make it. It is one of their favorite desserts. If you make it let me know. I hope you like it as much as we do.
If you are also looking for other crisp versions make sure you visit this link. I am sure you will find many others that you may like to try.
Next time I make this gluten free apple pecan crisp I will add some maple bourbon to the apples. It give the dessert an amazing flavor.
Enjoy!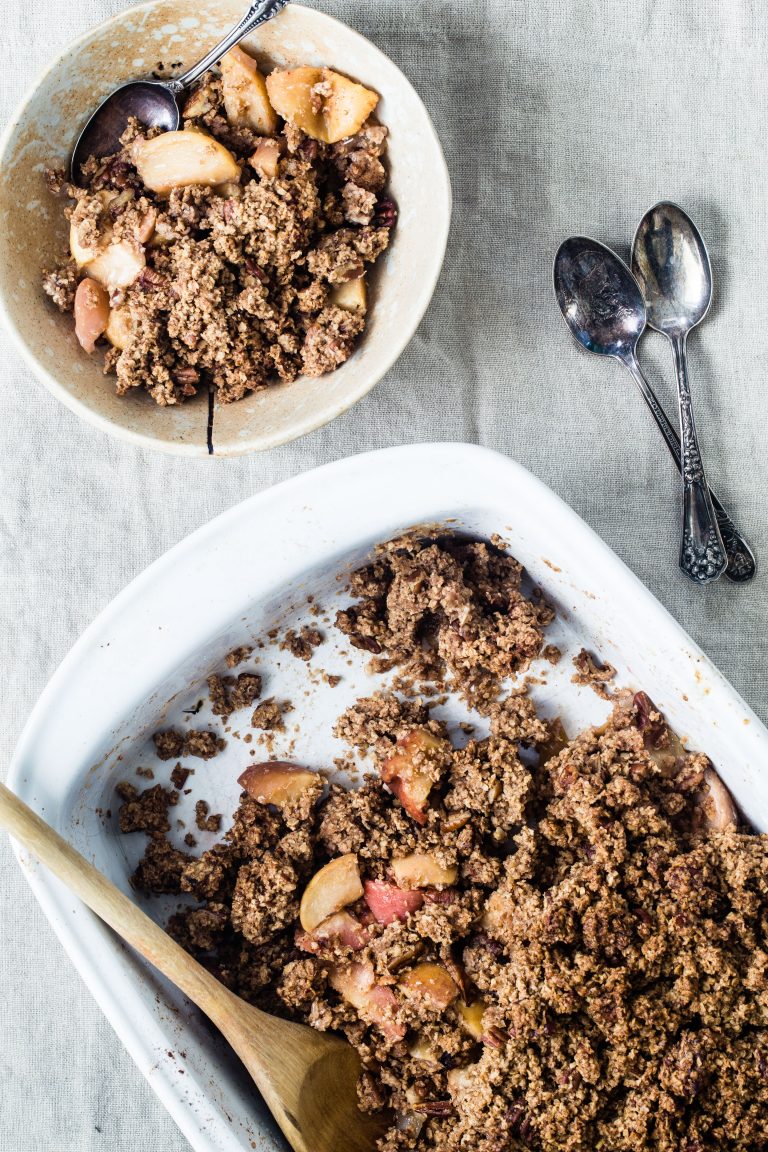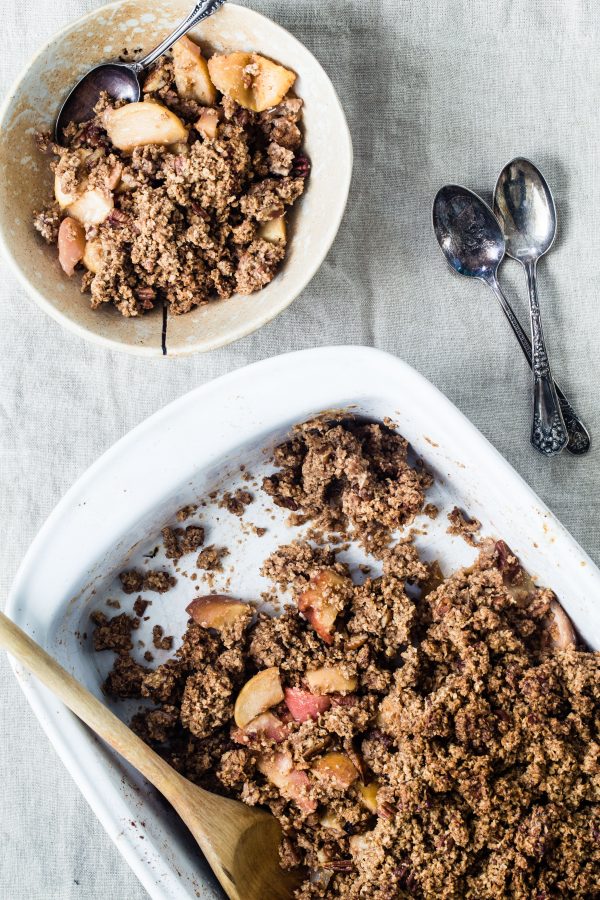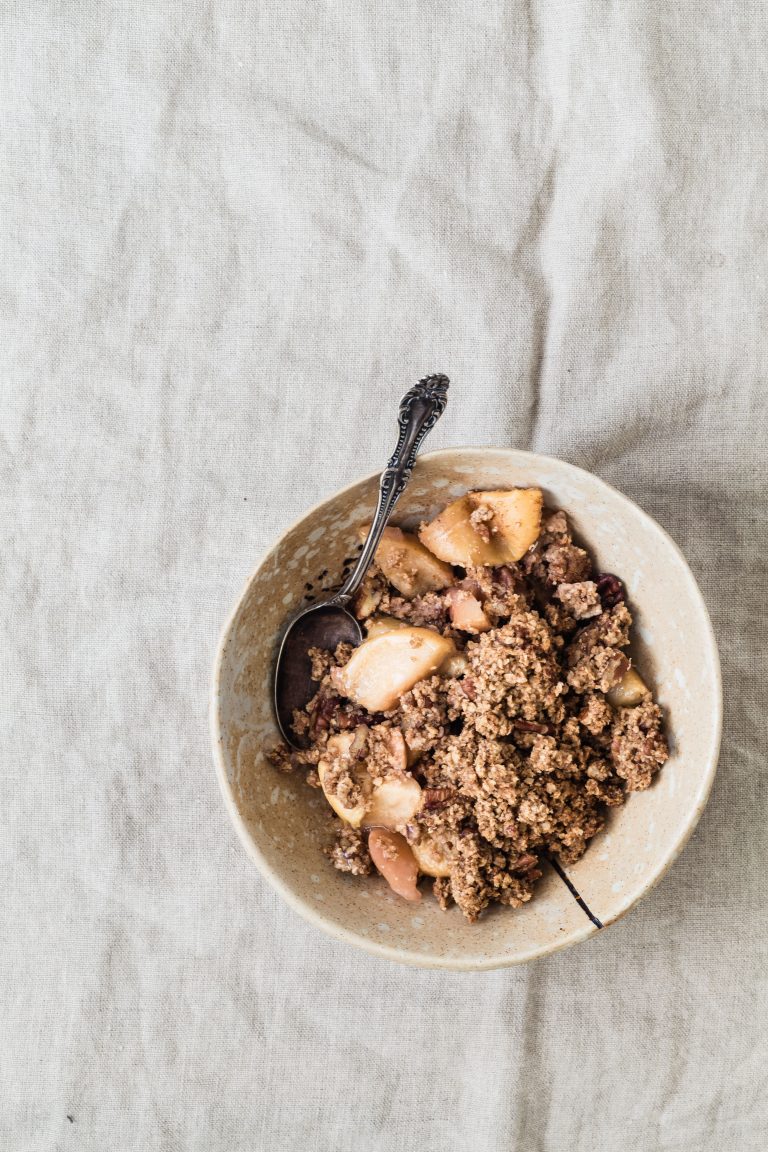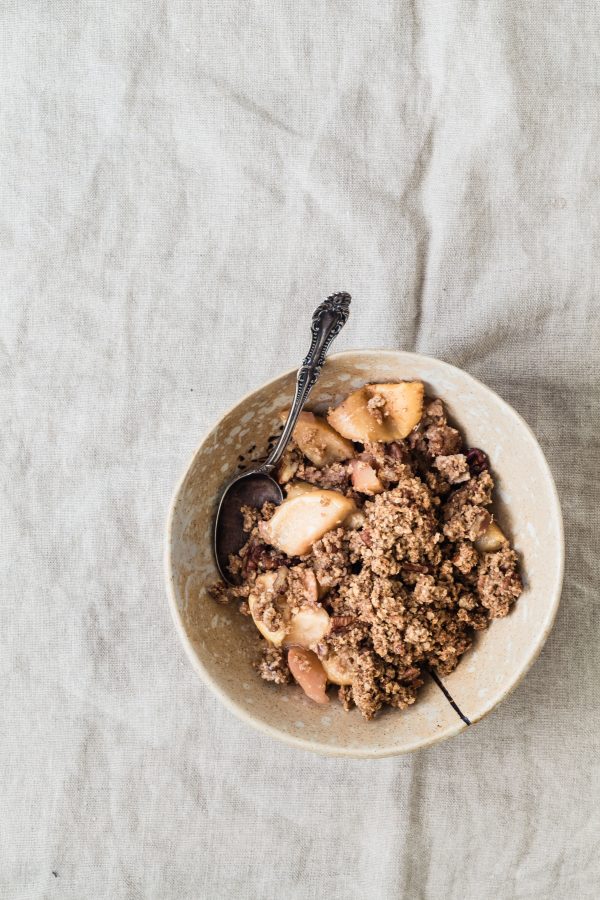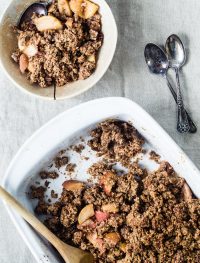 Gluten free apple pecan crisp
Yield: 8 servings
Total Time: 45 minutes
Ingredients:
2 lbs apples, cut into chunks
1 tbsp arrowroot powder or cornstarch
1/2 cup coconut oil, melted
1/2 cup maple syrup
1  cup pecans, chopped
2 tsp cinnamon
1 cup shredded coconut, optional
Directions:
Preheat oven to 375 degrees Fahrenheit.
In a large 9x13 dish add the chopped apples. Add the arrowroot powder and combine with the apples.
In your stand mixer or large mixing bowl and the rest of the ingredients. Combine until the mixture comes together. The batter should come together nicely. If you need a tad more maple syrup you can add more.
Top the apples with the mixture. Bake for 30-40 minutes, or until the mixture starts to brown.
Serve as desired.
For other crisp versions visit this link. I am sure you will find some other good ideas!
NOTE: You can use any type of oats however just make sure the mixture comes together nicely before you bake it. Sometimes I add some more maple syrup or coconut oil if needed. Old fashioned rolled oats may absorb more moisture since they are bigger.