Gluten free apple cake
I have been wanting to make a cake for quite sometime and today I was able to make this awesome gluten free apple cake. It was my first time using brown rice flour to make a cake. While I was a bit skeptical the cake came out awesome.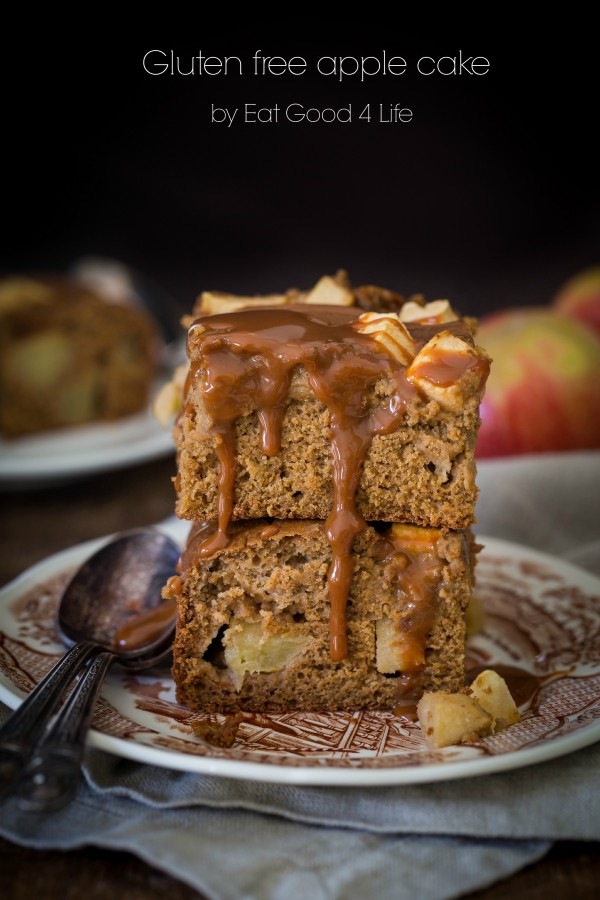 I have used brown rice flour before but mainly to make cookies. Since I know that some of my baker friends have use brown rice flour to make cakes I thought at some point I had to give it a go. So today I did and I couldn't be happier with the results.
I have used coconut flour before to make cupcakes and cakes, and that batter is one of my favorite ones to make cakes with. It is pretty much full proof. The difference I noticed between the coconut batter and the brown rice batter is that with coconut flour the cake turns out a bit more moist and spongy like. Either way, both batters are really good.
I have also kept the fat of this gluten free apple cake to a minimum. I like using some sort of fat for cakes and such but sometimes I reduce it by half which is what I did for this cake. I don't like to sub the entire amount of fat even though I have seen it many times on recipes. I have tried it in the past but the cake always turns out too dry.
For the milk of choice, I used Silk unsweetened almond milk mostly because it is very neutral in flavor, has no added sugar, it is Non-GMO, and has no artificial colors, or flavors. This is my to go type of milk not only for when I bake and make desserts but I also use it when making smoothies and eat cereal. In addition, almond milk is lactose free and it has 50% more calcium than dairy milk.
You can visit Silk's page and learn more about Silk products. You can also sign for their newsletter and receive coupons as well as their latest news here. They also have dairy free products, creamers, dairy free yogurt and coming out with new products often. You will also find plenty of recipes in their website so go ahead and check them out.
Keeping baking a bit healthier it is something that I like to do each and every time I make something sweet. Using best quality ingredients is key so if you are thinking of switching to a healthier lifestyle what you eat is pretty much non-negotiable. You always have to use best quality ingredients when it comes to cooking and baking. I won't elaborate too much on this, since you can read all about it in my " Real Food Section" in my blog.
Anyhow, if you are like me and have a sweet tooth I recommend you make this gluten free apple cake. It is not that sweet at all, easy to make, and healthier for you.
Enjoy!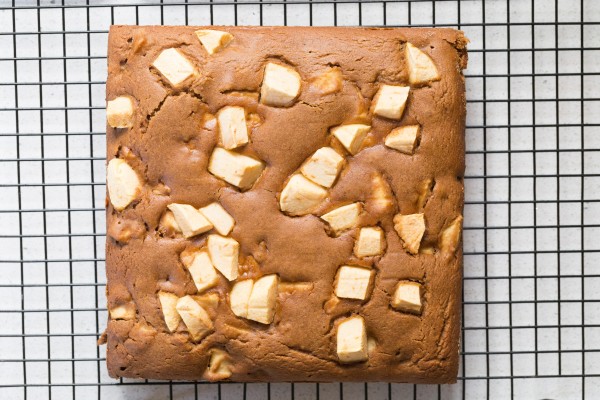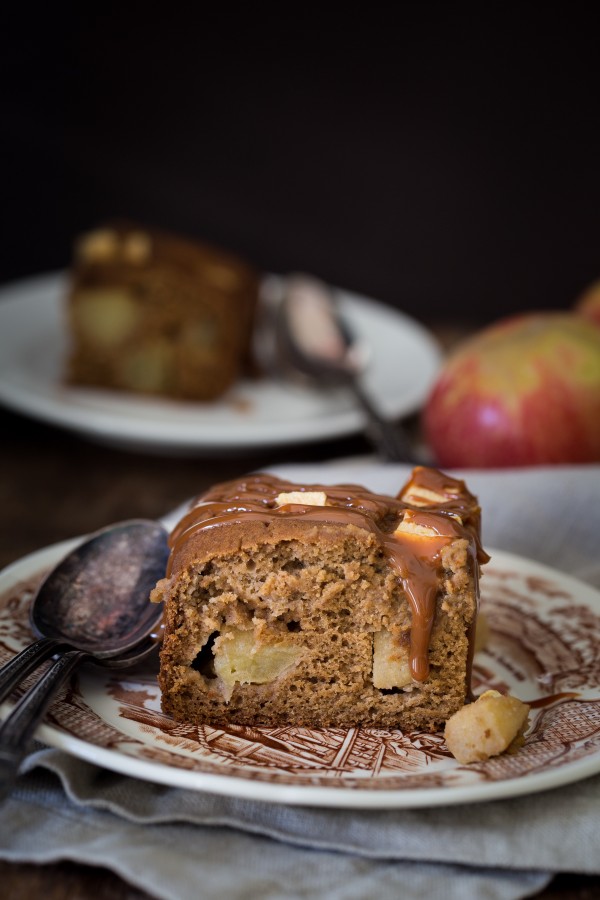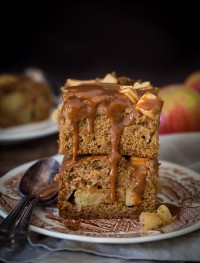 Gluten free apple cake
Yield: 8 servings
Total Time: 1 hour 15 minutes
Ingredients:
Directions:
Preheat oven to 350F. Grease and flour a square 8x8 baking pan.
In a large mixing bowl add the milk, apple sauce, eggs, and oil. Combine with a wire whisk. Add the rest of the ingredients except the apples and combine. Add the chopped apples and fold them into the batter.
Pour the batter into the prepared baking pan and bake for 40-50 minutes or until a cake tester comes out clean. Cool cake in the baking pan over a wire rack for 20 minutes. Unmold and cut into squares.
NOTE: You can drizzle some caramel sauce over each piece.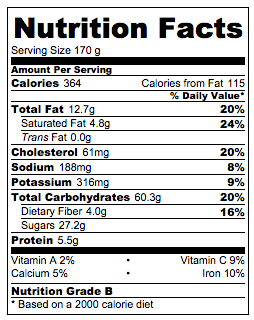 This conversation is sponsored by Silk. The opinions and text are all mine.