Gluten free almond cake
I haven't made a gluten free cake in a while so this gluten free almond cake was what I actually needed. Gluten free and not so bad for you.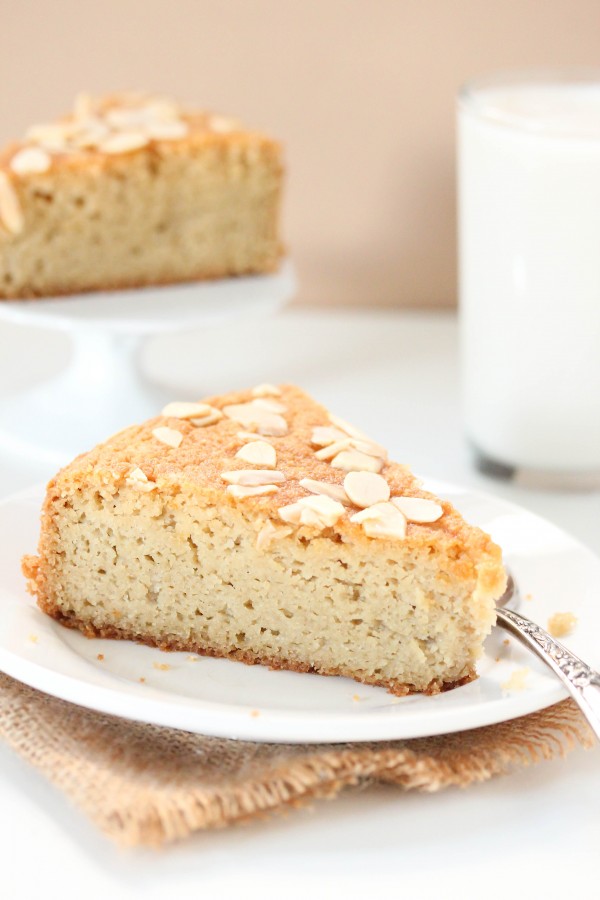 This gluten free almond cake only has 1/2 cup or unrefined sugar. Most cakes call for at least 1 cup so you will not find this cake that sweet all. It is perfect with coffee, tea or simply a glass of milk.
This cake was fantastic. It was super moist, light and airy, it was so good it was actually gone in just about a day and half…we like our desserts. Next time I might just to double the batch.
I think this cake batter will do great for muffins or for a simple vanilla gluten free cake. This bater can be used for a double layer cake with frosting as well. My daughter's 5th birthday is coming up Wednesday. I know I want to make a gluten free cake, however, I haven't decided if I want to make it vanilla or chocolate flavored cake. Will see. Either way I know it is going to be gluten free and not too sweet.
Well, I don't want to elaborate any longer. If you are looking for a gluten free cake that it is super easy to put together, healthier and not overly sweet this gluten free almond cake is the recipe for you. I hope you get to make it. You will not be disappointed.
For the gluten free almond cake recipe make sure you go on over Nuts.com. There you will find many of the ingredients needed to make this cake as well as many more products such as nuts and dried fruits. My favorite place to get them all!
Enjoy!