Gluten free almond and raspberry coffee cake
Gluten free almond and raspberry coffee cake anyone? I am truly in love with this cake. I think next time I make a coffee cake I will use this gluten free batter for it. It is awesome.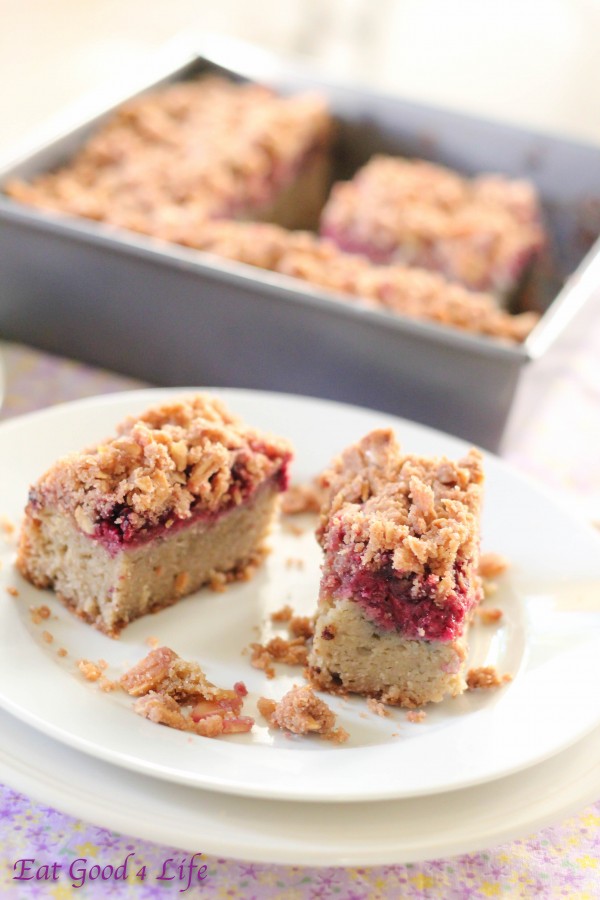 I made this Gluten free almond and raspberry coffee cake last week and O.M.G We really loved this gluten free almond and raspberry coffee cake.
Thankfully we don't have anyone in our family that suffers from celiac disease or it is in a wheat free diet. Once in a while I like to bake gluten free because we really enjoy it. I know I also have some readers with gluten free restrictions so this one if your you.
I have used many different coconut flours before but my all time favorite is this one. Because when cooking with coconut flour you hardly use big quantities it will last you a long time. I have use almond flour, and brown rice flour, which I really like as well. I think these are my favorite flours to bake while baking gluten free. I have yet to experiment with other ones but since I really love this ones, and have tons of it at home, I can't find myself to experiment further. Maybe one day.
My husband actually prefers I bake gluten free, since he is trying to watch his carbs. He was really pleased when I baked this coffee cake. I used frozen thawed raspberries for this cake, just make sure you drain them, as some liquid will develop from the frozen raspberries. I am sure you could also use fresh ones. I think that will be better. I just couldn't find any organic raspberries at the store the day off.
I developed the recipe from my other gluten free chocolate cake and apple and caramel coffee cake for the strudle topping. I was super lucky the first time around I experimented making this cake because I hate wasting any ingredients.
On another note, have you check my gluten free Ebook? It contains 25 gluten free awesome recipes never seen before. It is only $2.00 so if you like go ahead and check it out. I am really proud of it, as it took me a long time to develop the recipes, test them, photograph them and design the Ebook.
Anyhow, I live you with this amazing almond and raspberry coffee cake that I hope you get to make soon.
Enjoy!
Some recipes from the Gluten Free Ebook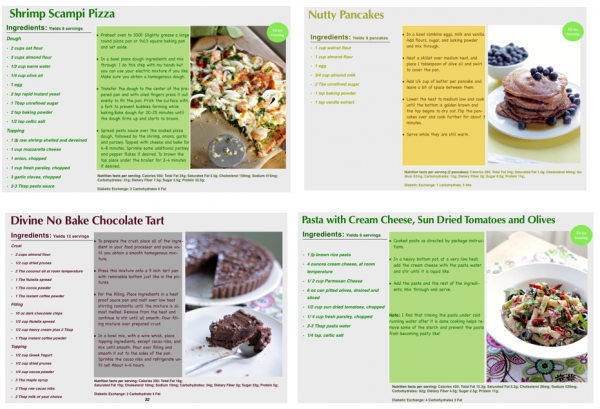 What is in the Eat Good 4 Life, The Gluten Free E-book?
A small guide on Celiac disease with some key resources.
The book contains 4 chapters of brand new recipes which includes breakfast (5), main meals (10), salads (5), and desserts (5)
Nutrition facts with carbohydrates and fat exchanges for each recipe included.
Over 35 pages of recipes and full color photographs.
Recipes that are full proof.
25 gluten-free recipes
The e-book is on PDF format which can be viewed on your computer, iPad and iPhone.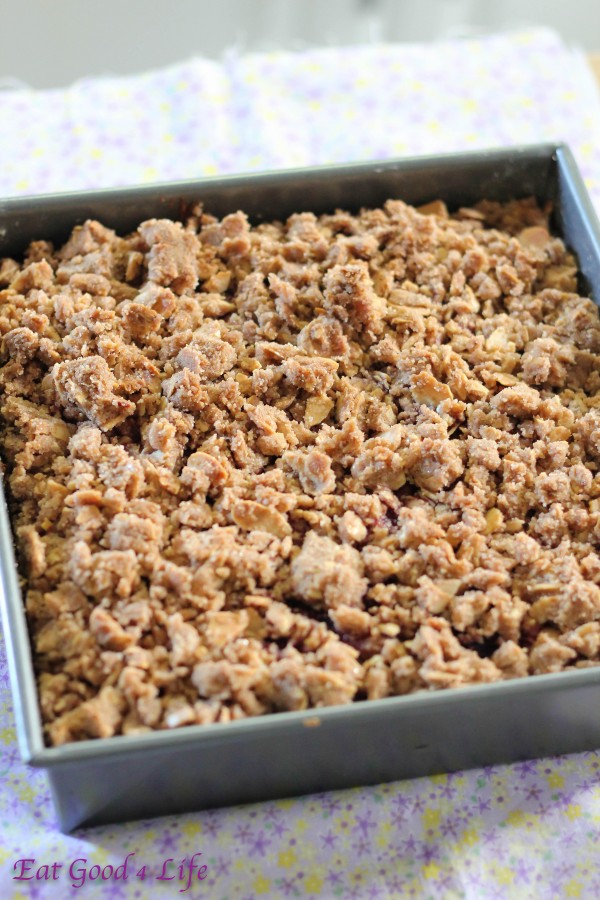 The strudle topping is awesome. You can't even tell this cake is gluten free. None of your guest and family will notice, I promise. Try it for yourself, you will love it.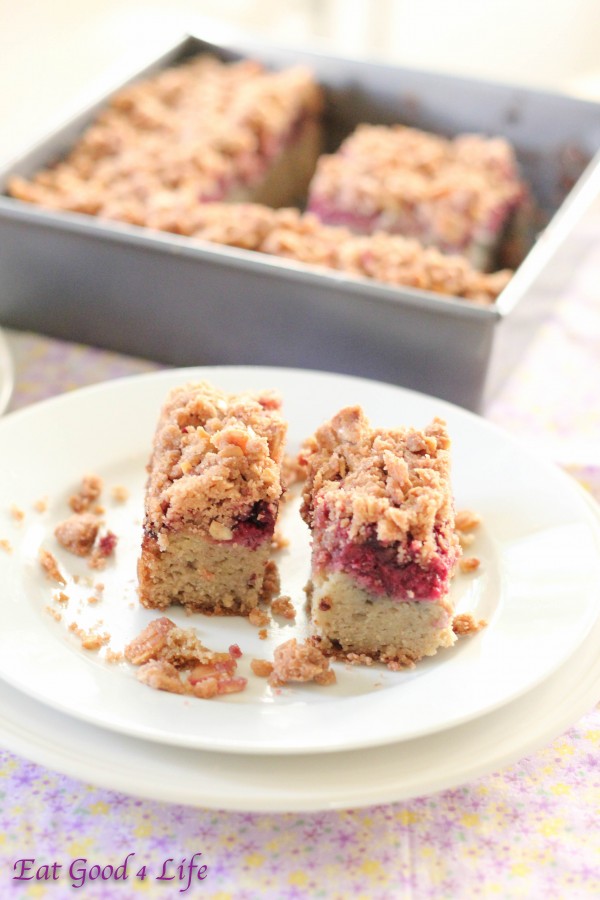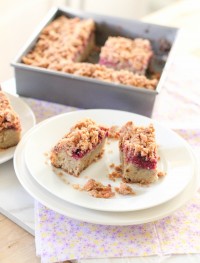 Gluten free almond and raspberry coffee cake
Yield: 12-14 servings
Total Time: 1 hour
Ingredients:
Directions:
Preheat oven to 350F. Grease and flour, I used brown flour,  a 8x8 or 9x9 square baking pan and set aside.
On a small bowl, mix the topping ingredients and set aside.
In a big mixing bowl, with a wire whisk, mix the wet ingredients and mix through. Add the dry ingredients and whisk until all of them are well incorporated.
Pour batter onto the prepared baking dish and place the organic raspberries on top of the batter. Make sure you spread them all around.
Add the struddle topping over the raspberries spreading evenly and bake in the preheated oven for 50-60 minutes. I baked mine about 50 minutes.
Cool coffee cake on a wire rack and serve as desired. The coffee cake will keep for up to two days on a cake stand on your kitchen counter.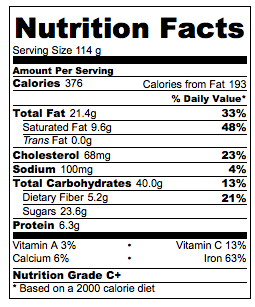 Nutrition facts calculated based on the recipe giving 12 servings.