Glazed bourbon orange salmon
This recipe is sponsored by Florida's Natural. I used their product to make this delicious Glazed bourbon orange salmon. The opinions and text are all mine. The end.
It has been a while since I have made salmon, so today I wanted to make sure I made a recipe that was special and unique. This glazed bourbon orange salmon turned out to be even more delicious than I thought it would. My family really enjoyed every bite of it.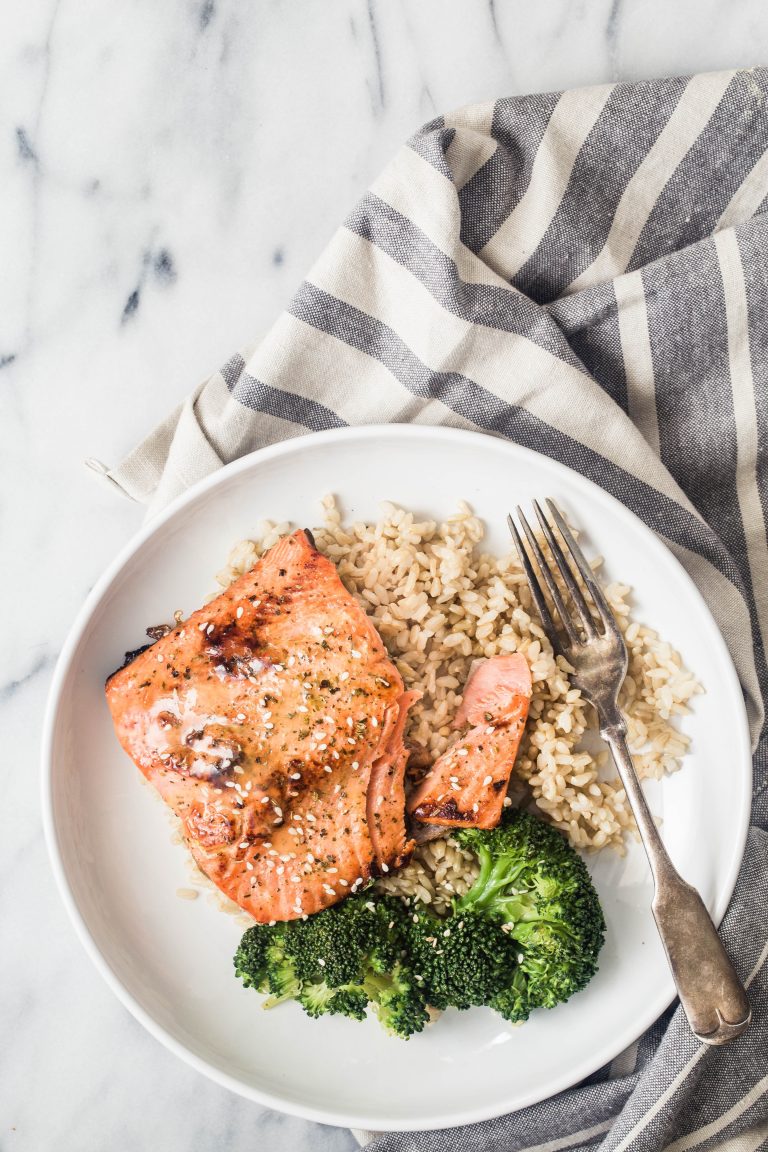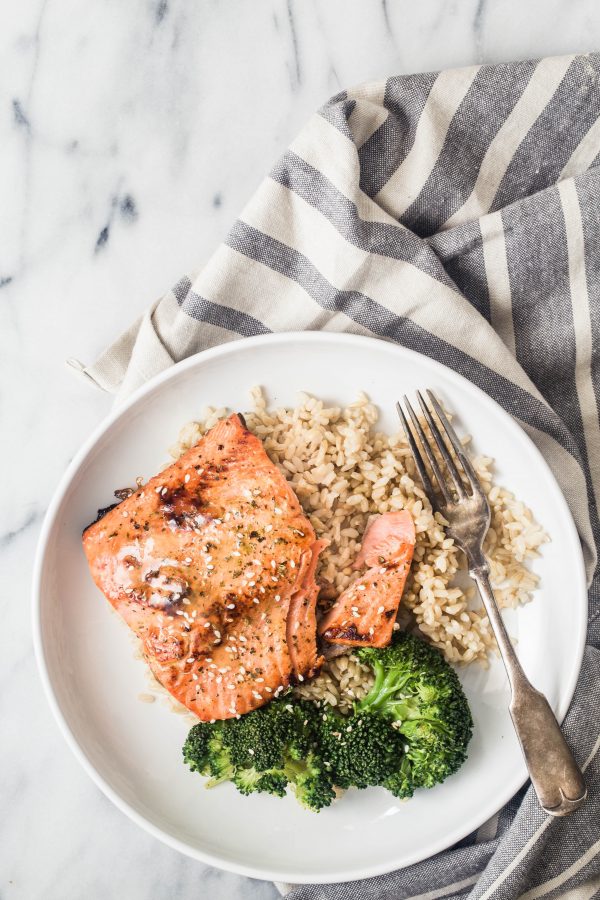 The orange bourbon sauce is what makes this recipe top notch. It is a sauce that you can use with any type of protein, such as tuna, sea bass, sword fish or chicken. All would work wonderfully.
Brown rice and broccoli were the perfect choice to serve with the salmon. The sauce soaks into the rice, giving it the same flavor. All in all, the perfect combination.
One of the great things about this recipe is that you can make the orange bourbon sauce in advance and store in the refrigerator. You can even store the sauce in the freezer. Then, the only thing you have to do is cook the salmon for 2-3 minutes on each side and glaze it with the sauce for a last minute meal. It is the perfect quick and healthy dinner for the family.
For the sauce, in order to get the intense, natural orange flavor I used Florida's Natural® Brand Orange Juice, which is made from 100 percent real Florida oranges—no artificial flavors or ingredients. Florida's Natural is exclusively Florida-grown and American-made, grown by five generations of Florida families.
If you are looking for an easy, tasty and different take to your salmon recipes, I encourage you to try this glazed bourbon orange salmon. From start to finish, it will take just about 15 minutes. If you prepare the bourbon orange sauce in advance it will take just about 10 minutes. A win-win for those with busy schedules who are always on the go.
If you try this recipe, let me know. I am sure you will not be disappointed.
Enjoy!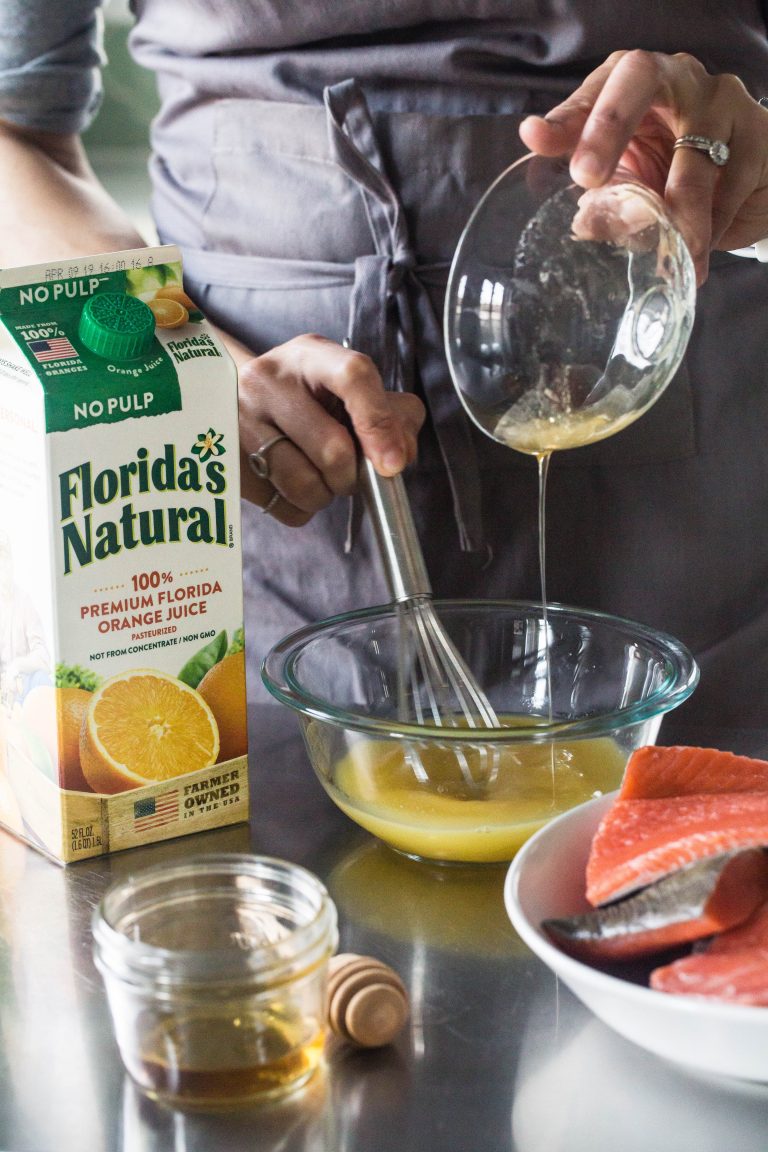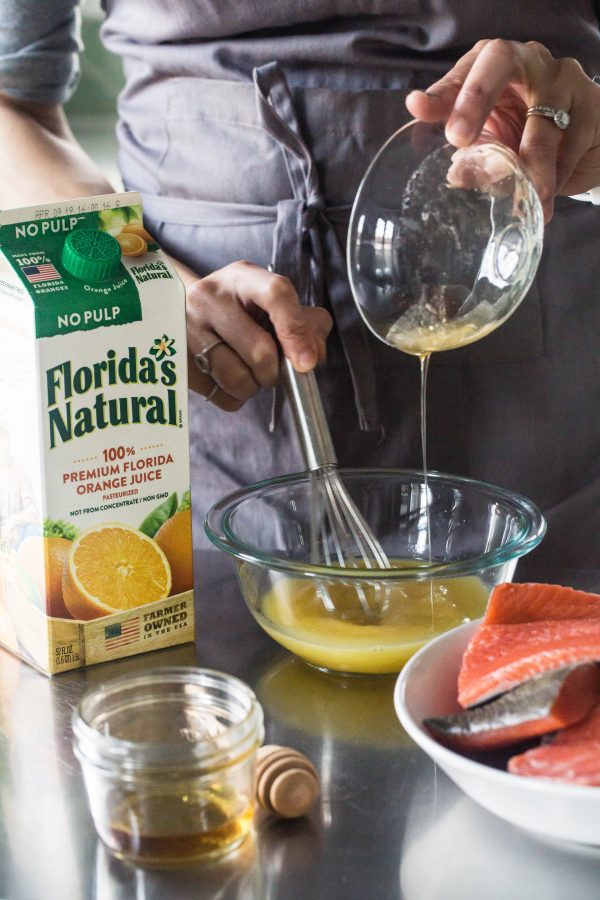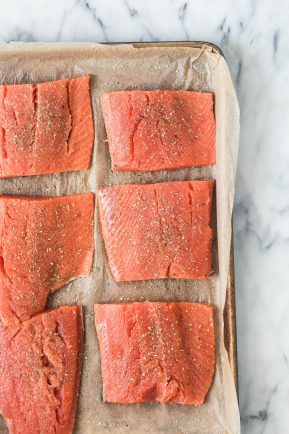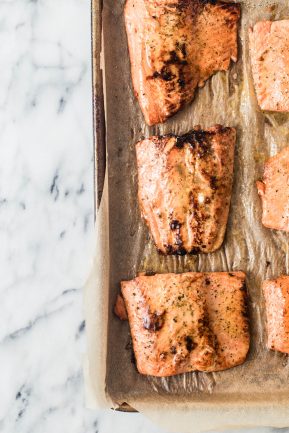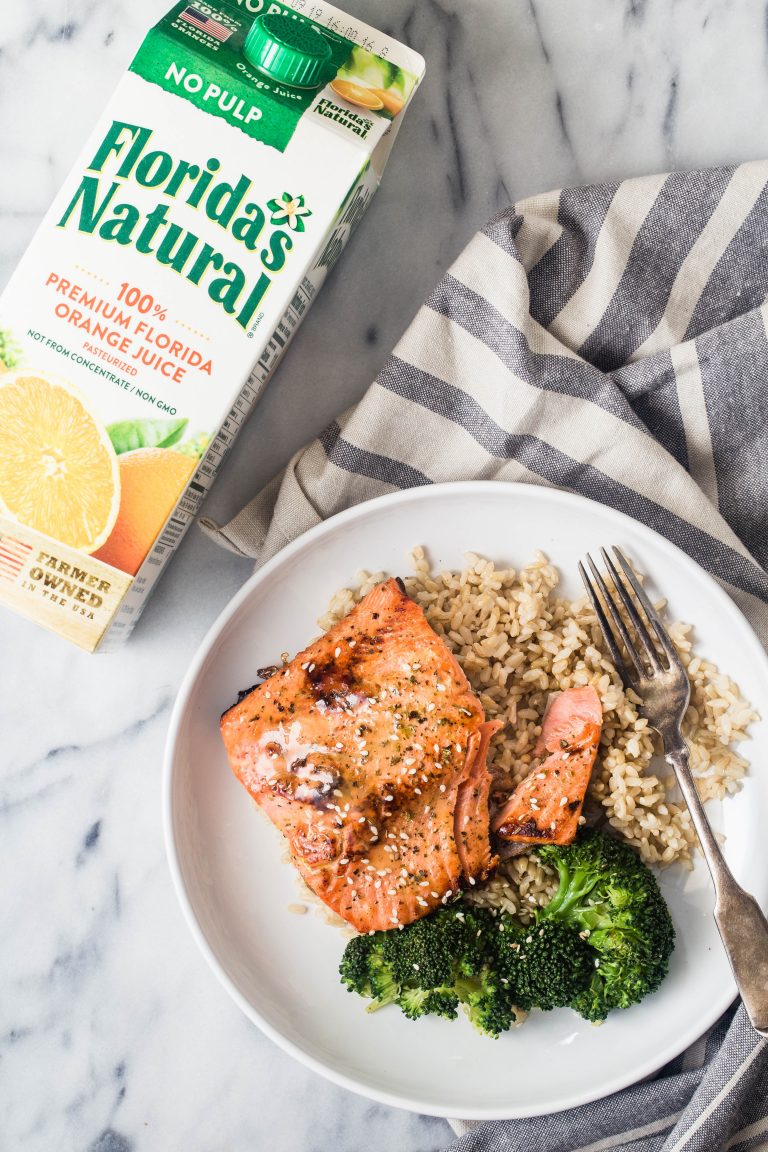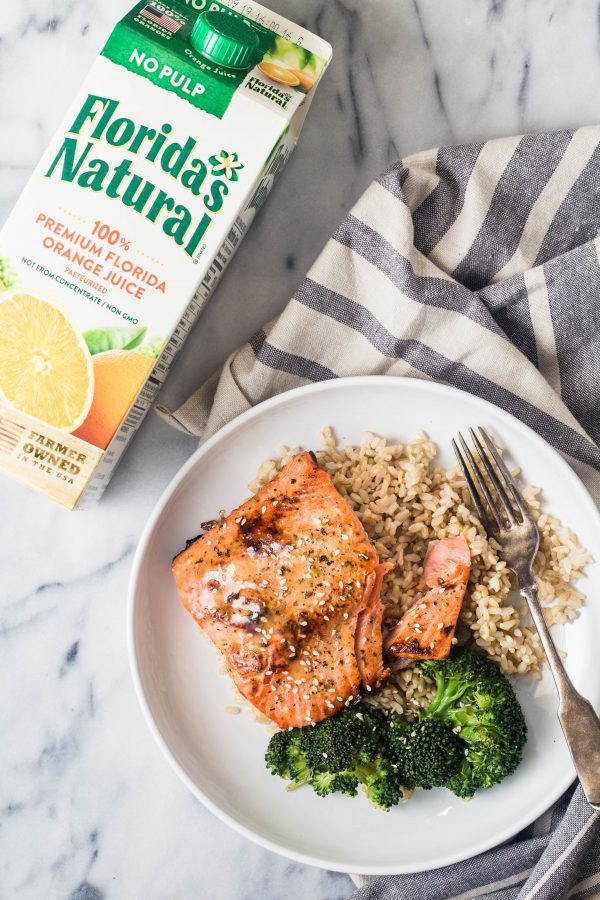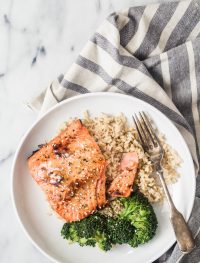 Glazed bourbon orange salmon
Yield: 6 servings
Total Time: 20 minutes
Ingredients:
3 tbsp olive oil
6 fresh salmon fillets
Pinch Celtic salt
Ground pepper to taste
Bourbon Orange Sauce
1 cup Florida's Natural orange juice
1/4 cup honey
3 tbsp maple bourbon, or 2 tbsp bourbon 1 tbsp maple syrup
1 tsp arrowroot powder, or cornstarch
Directions:
In a small sauce pan, add the sauce ingredients and combine. Cook over medium to low heat for about 3 minutes, or until thickened. Set aside.
With a paper towel dry-pad the salmon fillets. Sprinkle Celtic salt and ground pepper over the salmon.
In a large cast iron skillet, over medium to high heat, add the olive oil. When the oil is shimmering, add the salmon fillets, skin side down. Cook for 2-3 minutes. Turn the salmon over and after 1 minute, add the orange sauce.
Let the sauce reduce further, cooking the salmon for 1 more minute. Remove from heat and serve the salmon over brown rice or quinoa and fresh veggies, drizzling the sauce from the pan over the salmon and rice.