Garlic parmesan roasted chickpeas
Have you tried to make your own roasted chickpeas before? I used to eat this sort of thing when I was little, however, I never came across a garlic parmesan roasted chickpeas version before. This recipe comes from my friend Brenda's new cookbook.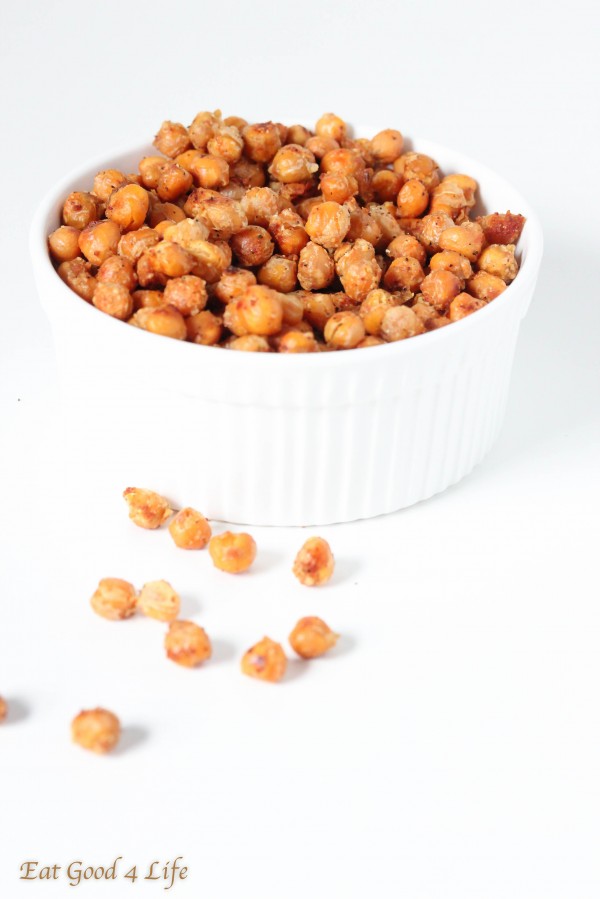 Brenda's cookbook, Sugar-free Mom: Naturally Sweet and Sugar-free Recipes for the Whole Family, just came out Dec 17th. It is currently on sale, not for long so take advantage of this discounted price. My friend also blogs at Sugar Freemom including plenty of recipes that are sugar-free, gluten free, low-carb, allergy free and much more, so make sure you stop by. I am sure you will find recipes that you will like!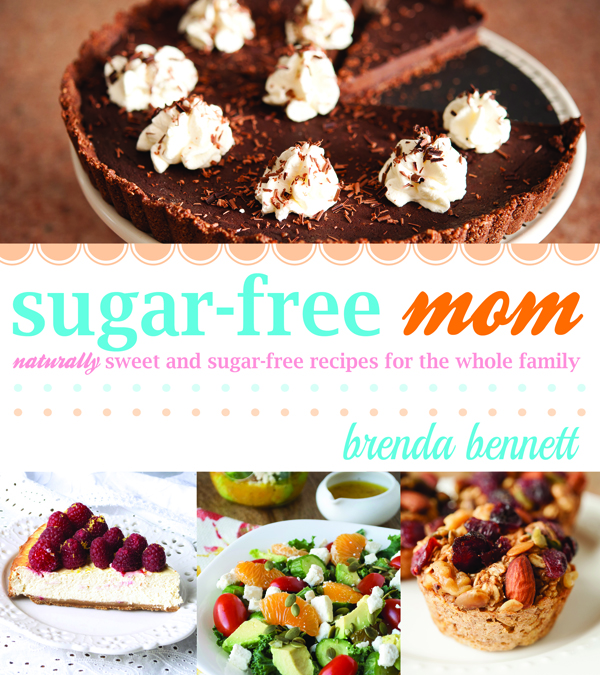 The cookbook contains a total of 106 recipes. All recipes are gluten free with substitutions if you aren't allergic to gluten. There's a good mix of recipes using sugar-free alternatives like stevia and erythrtiol and others using natural sugars like coconut sugar. Some recipes include:
Breakfast Recipes include: Grain Free Chocolate Glazed Donuts, Cinnamon Coconut Flour Pancakes, Blueberry Lemon Scones and many more!
Lighter Bites, Salads, Soups & More: Bacon  Chicken Quinoa Bites, Italian Sausage & Pepper Quesadilla's, Sweet Potato Pancakes, Smoked Salmon Salad and more!
Condiments & Beverages: Soy Free Soy sauce substitute, Sweetened Condensed Milk, Homemade Dry Cocoa Mix and Vanilla Coffee Creamer just to name a few!
Entrees & Sides: Crock Pot Pulled Pork, BBQ sauce and Creamy Coleslaw, Oat Flour pizza dough, Classic Pasta Fagiloi, Mock Tater Tots with Ketchup and many more!
30 dessert recipes: Chocolate Fudge Cake, Homemade Marshmallows, Graham Crackers and a Superfood Chocolate bar to make a S'more, Chocolate Macaroons, and Grain Free Magic Bars!
Giveaway
Brenda has been kind enough to offer one of her cookbooks.
The giveaway is open to USA readers, sorry.
I will pick one winner 12/28. Just comment in the section below and let me know what recipe would you look forward to making most. Good luck!
This cookbook is ideal for those on a low-sugar diet, like those suffering from diabetes, so go on and check it out. I am sure you will not be disappointed.
These garlic parmesan roasted chickpeas are extremely simple and a great recipe to have as a snack. I doubled the batch because I knew I would be snacking on these all week long. My kids will be eating them for school as well since they are extremely healthy and high on fiber which will keep them full longer.
Well I hope you get to make this recipe. If you like legumes this is a fabulous different way to add chickpeas into your diet.
Enjoy!
When you make these roasted chickpeas you can add some cayenne and curry powder if you like. I added some extra parmesan. I love any type of cheese and so do my kids so I was very generous with it!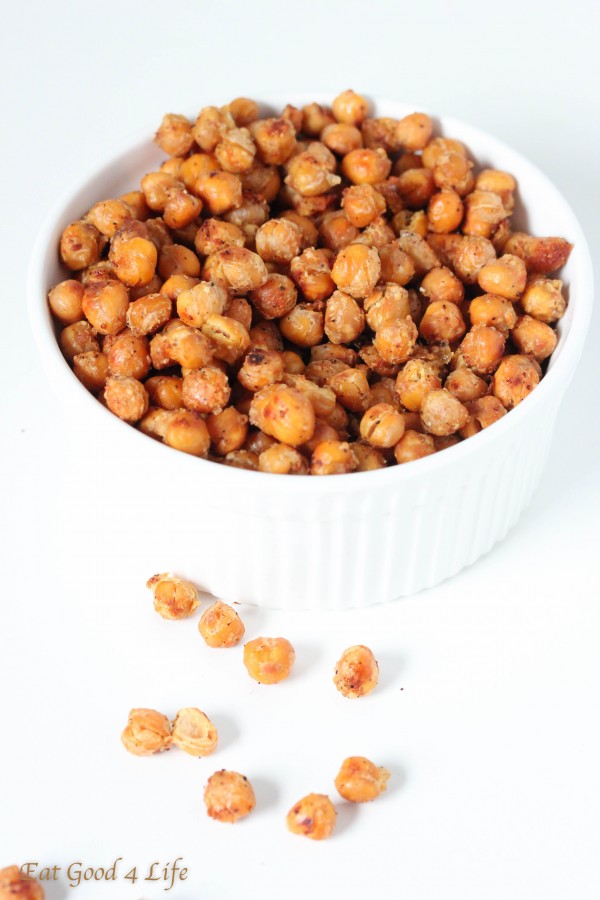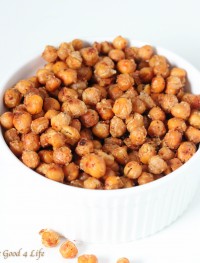 Garlic parmesan roasted chickpeas
Yield: 10 servings
Total Time: 1 hour 15 minutes
Ingredients:
2 15.5 oz cans chickpeas, rinsed and drained
2 tbsp coconut oil, melted
1/2 tsp salt
1 tsp minced garlic
1/2 cup parmesan cheese
Directions:
Lay chickpeas to dry for 30 minutes. Preheat your oven to 400 degrees Fahrenheit.
Place 1 tablespoon of coconut oil in a mixing bowl, and the chickpeas, salt, garlic and parmesan and toss to coat the chickpeas. Add cayenne and curry powder if desired. Stir to coat.
Spread the chickpeas on a single layer on a baking sheet. Drizzle with the extra tbsp of melted coconut oil and bake chickpeas for 20 minutes. Stir, and continue to bake and stir for up to an hour until crispy.