Frozen yogurt blueberry popsicles
Yet another frozen yogurt blueberry popsicles for the recipe of the day. Didn't I tell you that I love making frozen popsicles? They are just so easy to make and so good for the kids.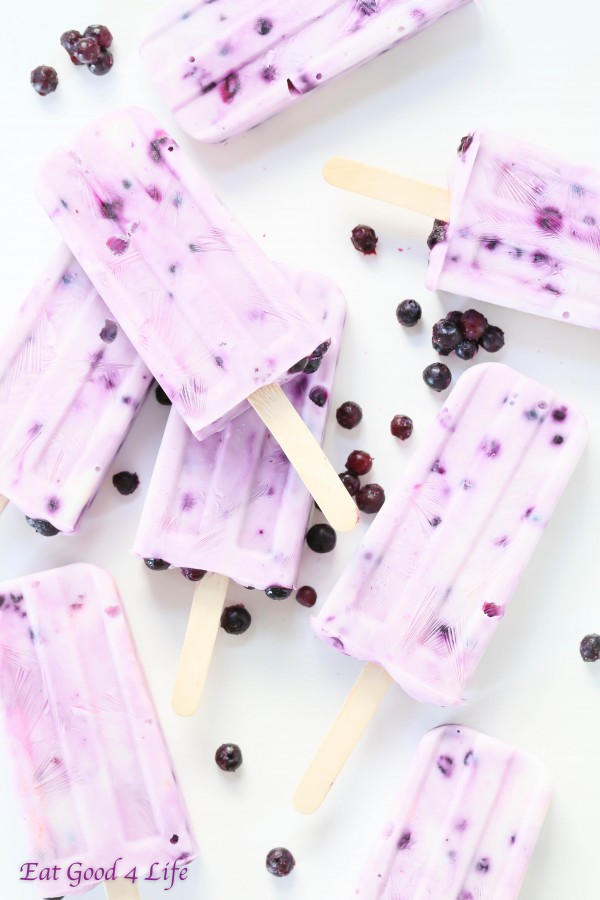 This variation was kept vegan thus dairy free. I used the new Silk® Dairy-Free Yogurt Alternative which is made from the goodness of plants instead of dairy,
They have:
6 grams of plant-powered protein per serving
6 smooth, creamy flavors with juicy bits of real fruit
Excellent source of calcium and vitamin D
No cholesterol, dairy, lactose, gluten, carrageenan or casein. Silk Dairy-Free provides 6 grams of soy protein per serving, with no cholesterol.
Have you tried to make your own frozen popsicles yet? If you haven't I really encourage to start. They are a great way to snack on healthy ingredients and your kids sure love to eat these. All you will need are the popsicle moulds, which I have two, as well as the wooden sticks. You can make endless variations to cater to your dietary needs plus these are way more economical and healthy to eat!
My kids love to help when I make them. This makes them even more eager to eat them when the are ready. Sometimes I even sneak in some pureed veggies and they can't even tell.
These frozen yogurt blueberry popsicles are great for a snack or as a healthy dessert treat. They only have 4 ingredients and are done in a flash.
I hope you get to try this fabulous frozen yogurt blueberry popsicles. They are a great snack for the upcoming warmer days and sure to keep your kids happy eating these.
Enjoy!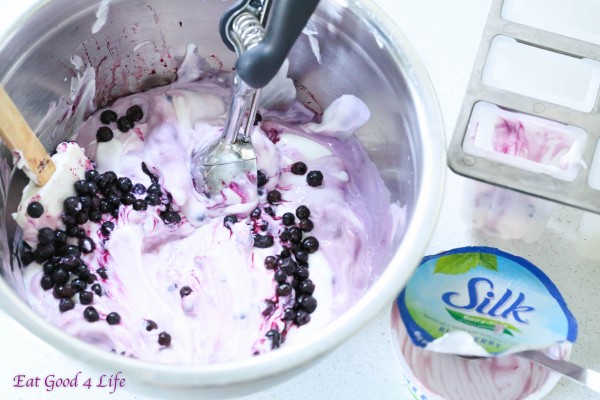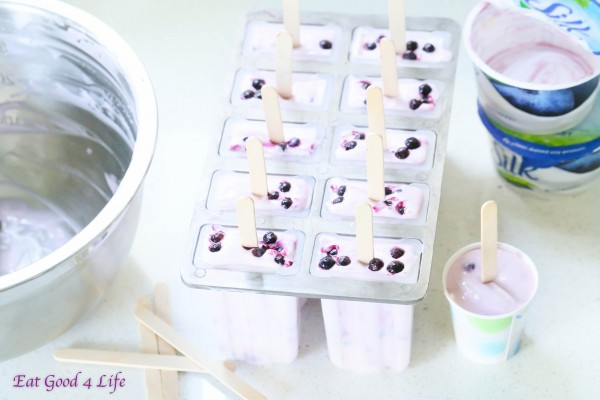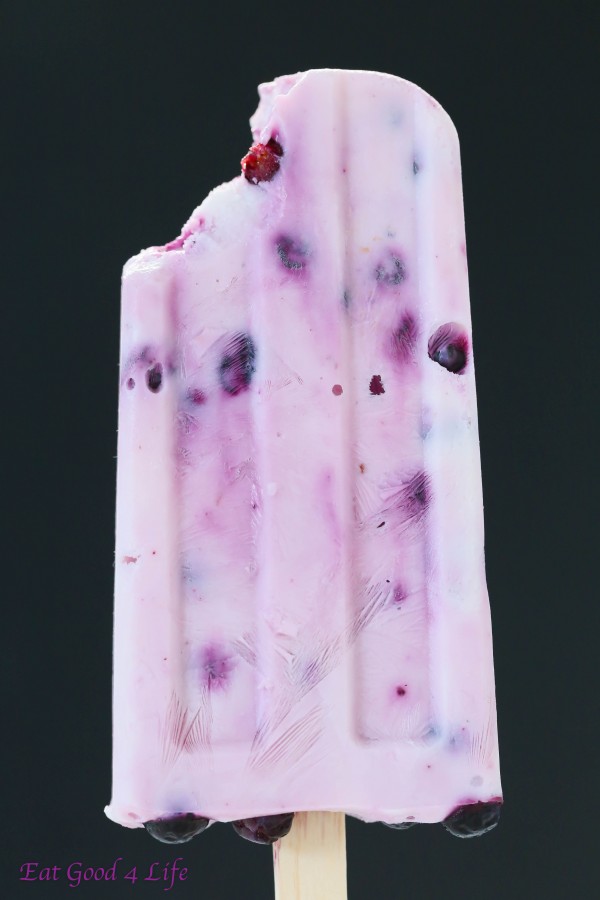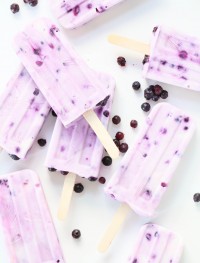 Frozen yogurt blueberry popsicles
Yield: 12 popsicles
Total Time: 15 minutes
Ingredients:
Directions: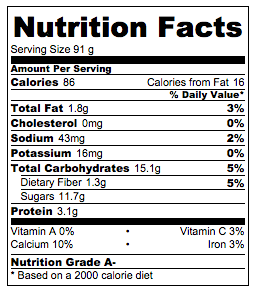 This conversation is sponsored by Silk. The opinions and text are all mine.