Fire roasted tomato pasta
I am all about quick pasta recipes dinners for my family. This fire roasted tomato pasta is nothing but quick, easy, flavorful and a healthy dinner.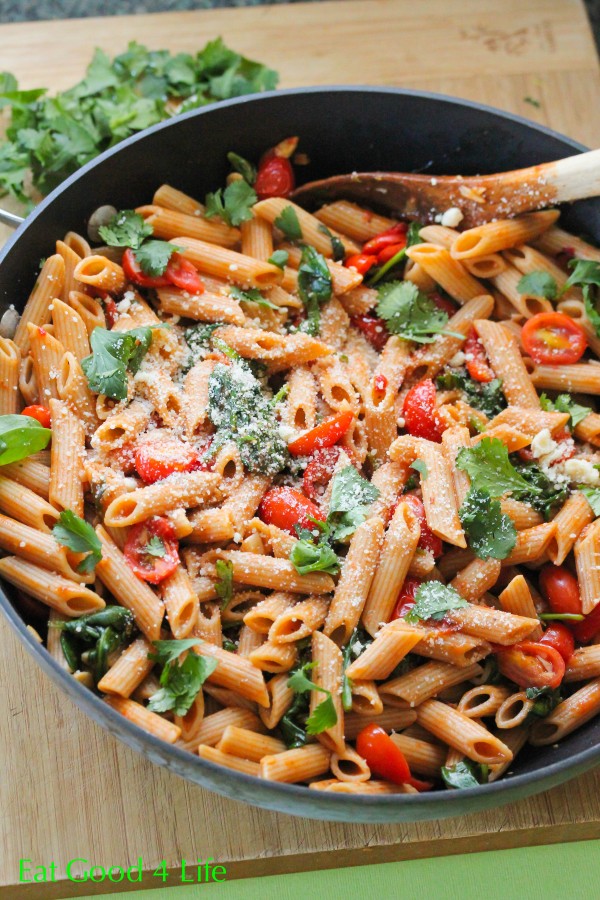 Not only this pasta recipe is quick and easy but it is extremely delicious. The Progresso recipe starter will allow you to have this recipe ready in no time. The minute you boil the pasta this fire roasted tomato pasta will be ready to go. It takes no more than 15-20 minutes to put together.
If you like you can also freeze leftovers and have later on. Pasta freezes rather well so for the days that you are extra busy this will be a healthy meal to defrost and have in no time.
I am not one to use prepared sauces but this sauce was really good. My kids really enjoyed it. I am glad I actually doubled the batch because pasta is always a great option for my kids. They never turn down pasta meals.
This fired roasted tomato pasta was great and adding the cherry tomatoes and spinach was a great call. I always like extra veggies and fresh produce in my pasta. The Parmesan cheese and parsley gives it the extra touch. You can use any other cheese of your choice, Pecorino Romano cheese is also a great option.
This fire roasted tomato pasta is great. Use whatever veggie staples you have in your fridge. This recipe is very versatile and the sauce can complement any type of produce. If you like some extra protein add some cooked chicken chunks to the skillet and mix in with the veggies. I am sure your family will love it!
Enjoy!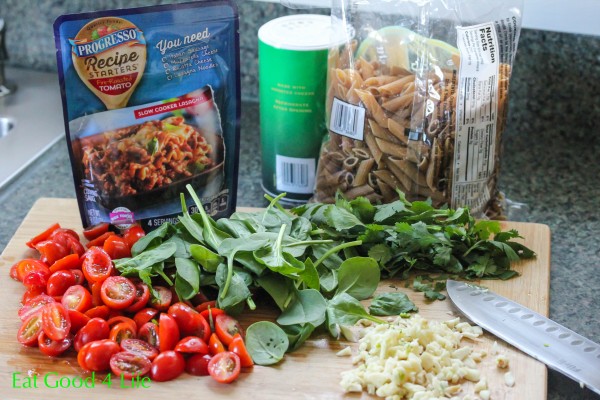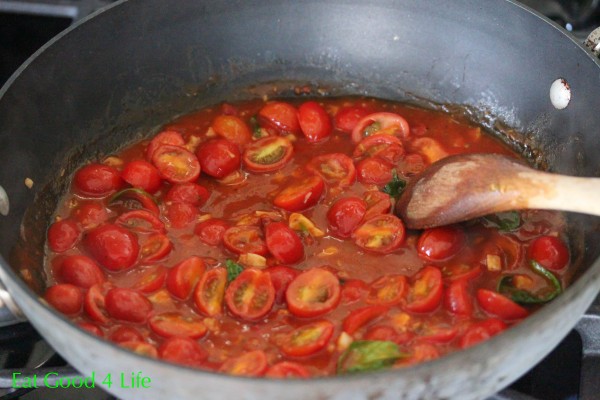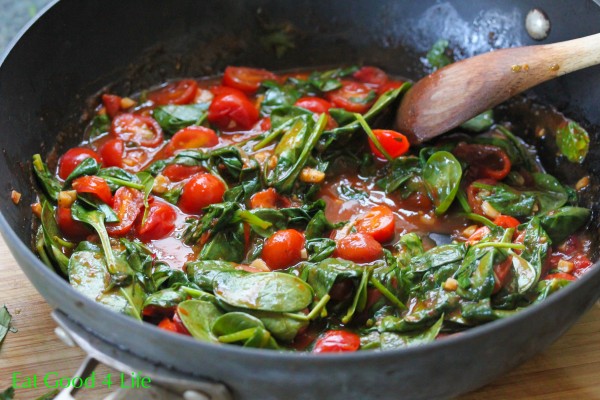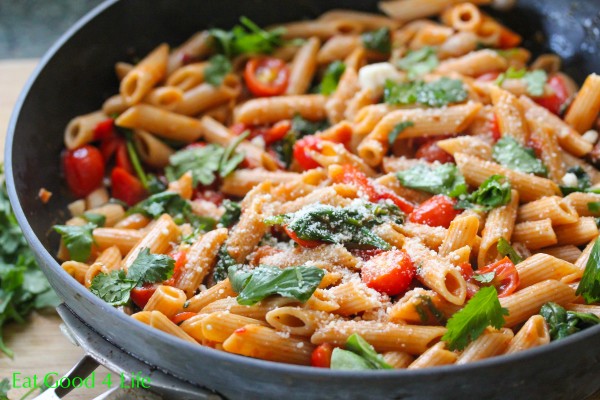 Compensation was provided by General Mills via Federated Media.  The opinions expressed herein are those of the author and are not indicative of the opinions or positions of General Mills.
For more easy dinner ideas, visit http://progresso.com/Products/Recipe-Starters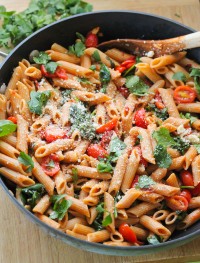 Fire roasted tomato pasta
Yield: 4 servings
Total Time: 20 minutes max!
Ingredients:
9 oz Progresso fire roasted tomato sauce, or canned chopped tomatoes
1 lb whole wheat penne
6 oz fresh spinach
10 oz cherry tomatoes
4 garlic cloves, chopped
1/4 cup Parmesan cheese
1/3 cup fresh parsley
1/2 tsp Celtic salt
1 tbs olive oil
Directions:
Boil pasta according to package instructions. While the pasta is boiling prepare the veggies.
In a large non-stick skillet, over medium to high heat, heat the oil. Add the garlic and cook for 1 minute just until fragrant. Add the chopped cherry tomatoes and salt and saute for another minute. Add the fire roasted tomato sauce and combine with the tomatoes stirring for another minute. Turn the heat off and add the fresh spinach.
Add the cooked pasta, fresh parsley and parmesan cheese to the skillet and mix  the ingredients through. Serve while still warm with some extra parmesan cheese.