Farro mushroom risotto
I love making risotto but I always use either barley or farro instead of the regular risotto rice. I find it to be of higher quality, since farro and barley are more nutrient dense. This Farro mushroom risotto is a great hearty meal that is filling, healthy and delicious.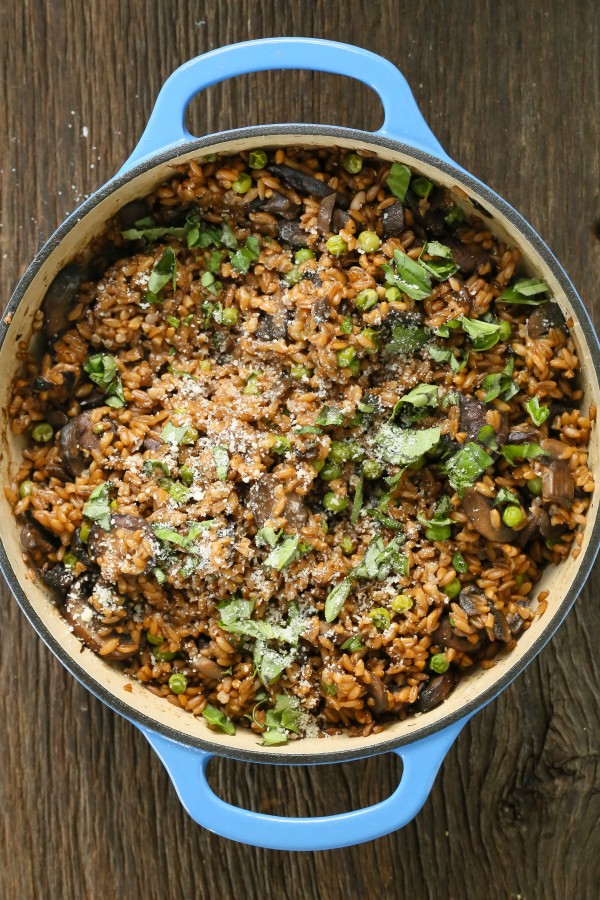 Have you tried cooking with farro before? You can use farro in place of regular rice and use in salads, risottos, and many more dishes. One huge advantage, especially while making risotto, is that farro never overcooks, becomes mushy or pasty. I don't like risottos when there are tons of starch and have a mushy consistency. Farro is a great ingredient for me to use in place or conventional risotto rice, especially for this only reason.
This recipe is also very versatile. I used mushrooms but if you don't like mushrooms you can use any other veggies of your choice. Another great thing about farro, even though it is not gluten free, it is also lower in gluten and easier to digest.
If you haven't used farro before I urge you to give it a try. Opt for pearl farro versions to decrease cooking time and avoiding soaking over night. Visit Nuts.com as they have different types of farro and you will find what you need.
For the farro mushroom risotto visit nuts.com. I hope you get to make this healthy, hearty risotto version that it is also as good or better than conventional ones.
Enjoy!