Farro bean burgers
I have been making vegetarian burgers for the longest I can remember but this is the first time making farro bean burgers.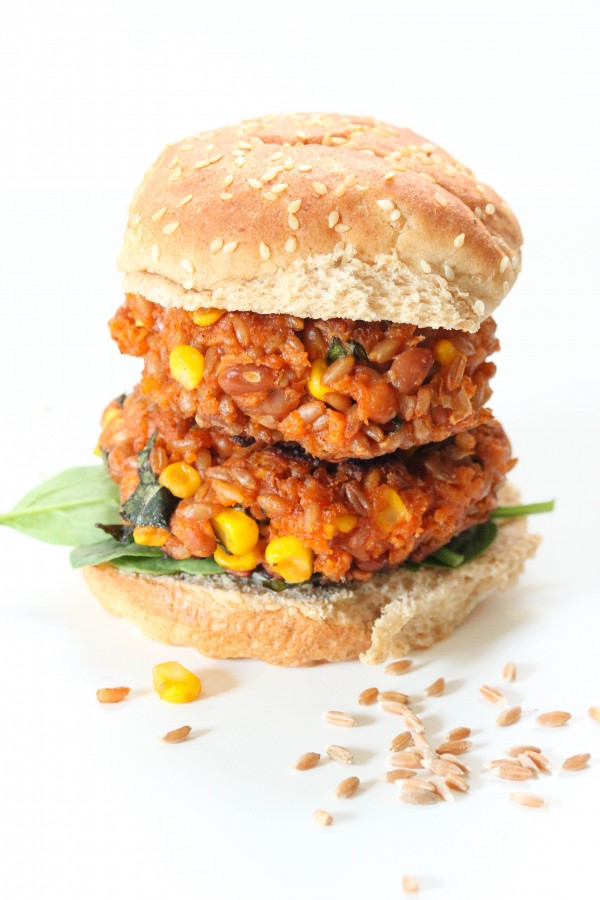 I have never used farro to make vegetarian burgers but after making these farro bean burgers I know it will not be my last. I have mentioned before that I cook most of my grains, except pasta, on my rice cooker and so I did farro as well.
I have quite a few kitchen counter appliance and my rice cooker, besides my blender, are the ones that get the most use. Between cooking rice and quinoa, which we eat pretty often at my house, I don't know what I would do without it. It is a very inexpensive piece of equipment so if you cook these items often I highly suggested. It is super easy to cook such things in it including farro.
When I cooked the farro in the rice cooker it didn't turn out mushy. I like my grains sort of tender so I just doubled the amount of water for what I had for farro and it turned out perfect. Cooking in the stove top maybe slightly different. I would suggest at least doubling the amount of water for farro used and cover the pan you are cooking it in.
These farro bean burgers were a super hit. I will probably be making them again very soon. They are super healthy, easy to make and filling.
For the farro bean burger recipe visit at Nuts.com and don't forget to check their amazing products!
Enjoy!