Extra large double chocolate and coconut cookies and a giveaway
These extra large double chocolate and coconut cookies are to die for. While I didn't make them gluten free they were still delicious. A must chocolate chip recipe to make with the kids.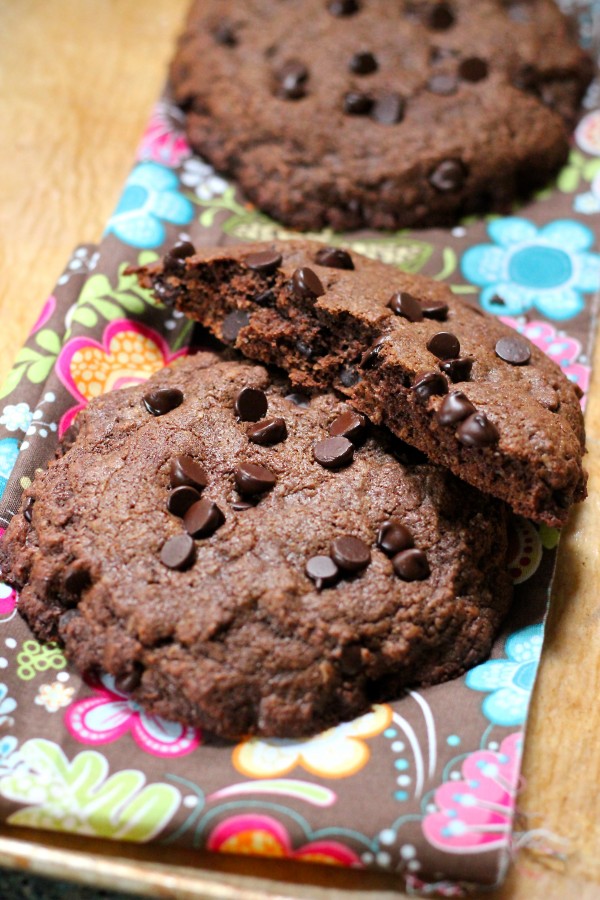 I have been wanting to make some sort of an extra large cookie for a while. I don't know why I have waited so long but this weekend I got around to it. The recipe comes from one of my old recipes. I just changed the recipe slightly and voila!.
I haven't been baking with whole wheat flour for a while, since I have been baking with gluten free flours lately. I found the texture of these double chocolate cookies on the grainy side. I think the gluten free baking has made my palate even more sensitive :)
I am still going to bake with whole grain flours though, just not as much as I used to.
If you make these double chocolate cookies you will find that the batter may be a bit greasy. That is normal so don't worry about it. Also, I found these cookies to be cakey like and not hard or crunchy. If you are looking for a crunchy cookie this may not be the one for you. I think these cookies will be perfect to use for sandwich cookies, which is what I am going to do next.
Onto the giveaway
If you have been following me for a while, you might have noticed that most of the sweeteners I use are Wholesome Sweeteners brand. I really like their products but mostly how this company operates and carries their business. I find them to be extremely ethical and caring.
Wholesome sweeteners believes in the importance of sustainable and organic agriculture. They also emphasize and create viable economic incentives to protect communities, traditions and the environment.  They are also exploring none GMO avenues, something that will make their company even more appealing for what they stand.
For these cookies I used coconut palm sugar, which I have never used before.
How did it taste? I just simply loved it. When there is a need for brown sugar in any of your baking recipes, this coconut sugar would be a great substitute for it. This is the unrefined kind so it is much much better for you. Much better than the conventional brown sugars available at the markets.
Would I try this product again? For sure. No doubt. Like I said, I am all for unrefined, unprocessed food and this coconut palm sugar fits the bill. If I am going to spend my money buying sugar, I will make sure I will buy the best quality sugar available in the market, and in this case, this is the best brown sugar available today.
GIVEAWAY IS NOW CLOSED!!
How you can enter the giveaway.
So today, I am having a giveaway basket with some Wholesome Sweeteners products for grabs. A basket worth $75 of their products. It contains a fantastic assortment of Fairtrade, Organic and Natural sugars, syrups and honeys!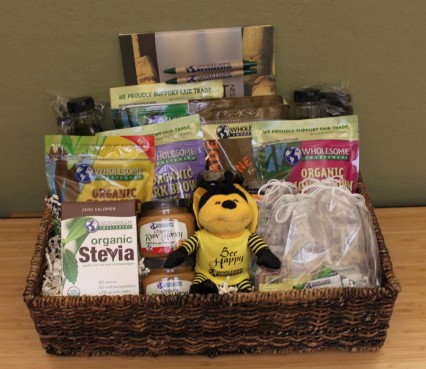 You can do any or all of the following additional entries for a total of four entries. Just be sure to leave a separate comment for each entry. If you already do either one of the following, the entries still count!
Rules:
Anyone that lives in the US can enter.
Entries must be submitted by Saturday, June 1th 12:00pm EST. A winner will be randomly chosen. I will announce the winner in my following post that week and on facebook.
You must include your first name in at least one of your comments. The winner will have 2 days to respond to my email or another winner will be chosen.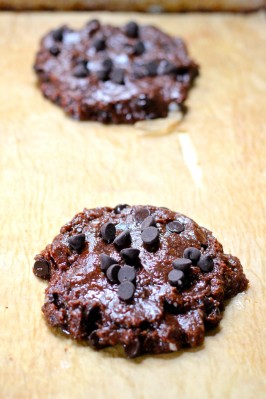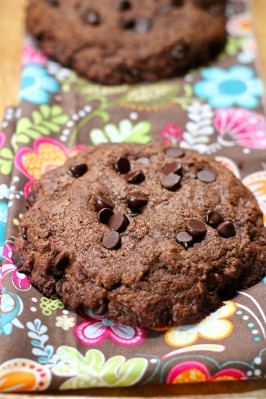 Here you can see the cookies before and after been baked. Make sure you leave plenty of room for the cookies to expand in the oven.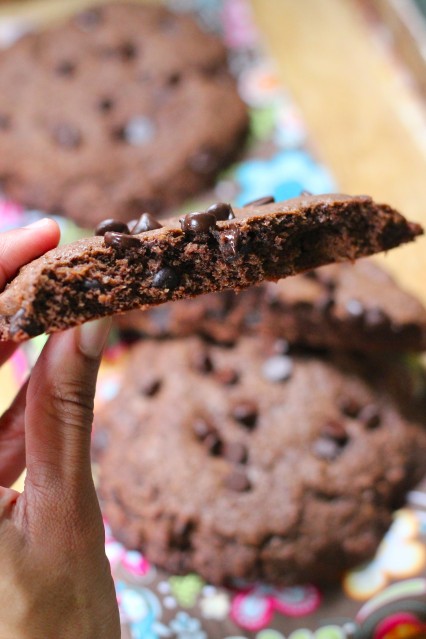 Disclaimer: This post is sponsored by Wholesome Sweeteners. This post contains affiliate links. Wholesome Sweeteners provided  me with several of their products to write this review and all opinions are my own. I speak from personal experience. The end. :-)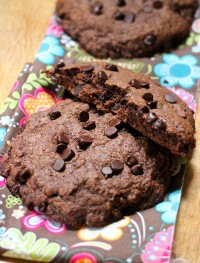 Extra large double chocolate and coconut cookies
Yield: 8-10 large cookies
Total Time: 20-25 minutes
Ingredients:
Directions:
Preheat oven to 375F. Line cookie sheets with parchment paper and set aside.
Beat sugar, eggs, coconut extract and oils until creamy, I do this manually with a wire whisk, no fancy equipment needed here. Add flour, shredded coconut, cocoa powder, baking soda and salt and with spatula combine until all ingredients are well incorporated.
Stir in chocolate chips. Place two tablespoons (I used a medium cookie scoop) onto the baking sheets. Flatten the cookies slightly with the palm of your hand and make sure there is plenty of room in between the cookies to spread.
Bake 11-13 minutes. Leave on the cookie sheet for 2-4 minutes before removing to cool completely on a wire rack. These cookies are great to use for ice cream sandwich cookies.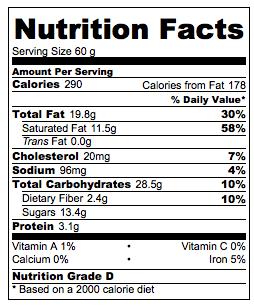 Nutrition facts calculated based on the recipe giving 16 servings. 1 cookie = 2 servings