energy truffles
I am totally in love with these energy truffles. These are gluten free as well as vegan. What else can you ask for?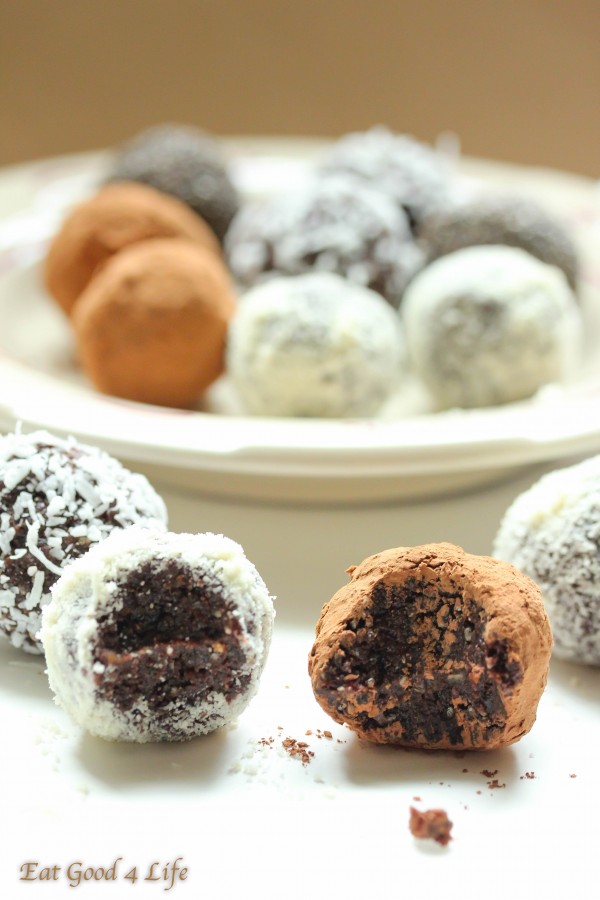 I don't know why I didn't quadruple the batch when I made these energy truffles. They literally lasted a couple of hours and the fact that I used different coating for them is just genius, more appealing to the eye!
Next time I make these energy truffles not only I am going to add protein powder to them but I might probably add a little bit of coffee extract or even some liquor. These truffles will be great to take to a gathering. The good part is that these won't melt so if you are bringing them to a barbecue rest assure they will remain intact.
I have made these truffles similarly using dried prunes and figs so if you don't like dates, I know some of you don't, go ahead and use any of these two ingredients. They will still be really good and work as well.
For the energy truffle recipe visit my friends at Nuts.com They have great products. Here is where I get most of my nuts and other healthy ingredients to make my snacks a grain foods!
Enjoy!