Eggplant pizza
Do you know anyone that doesn't like pizza? I think it will be hard to find anyone actually. This eggplant pizza, for those that are on a gluten free diet, is just perfect. No bread included of any kind.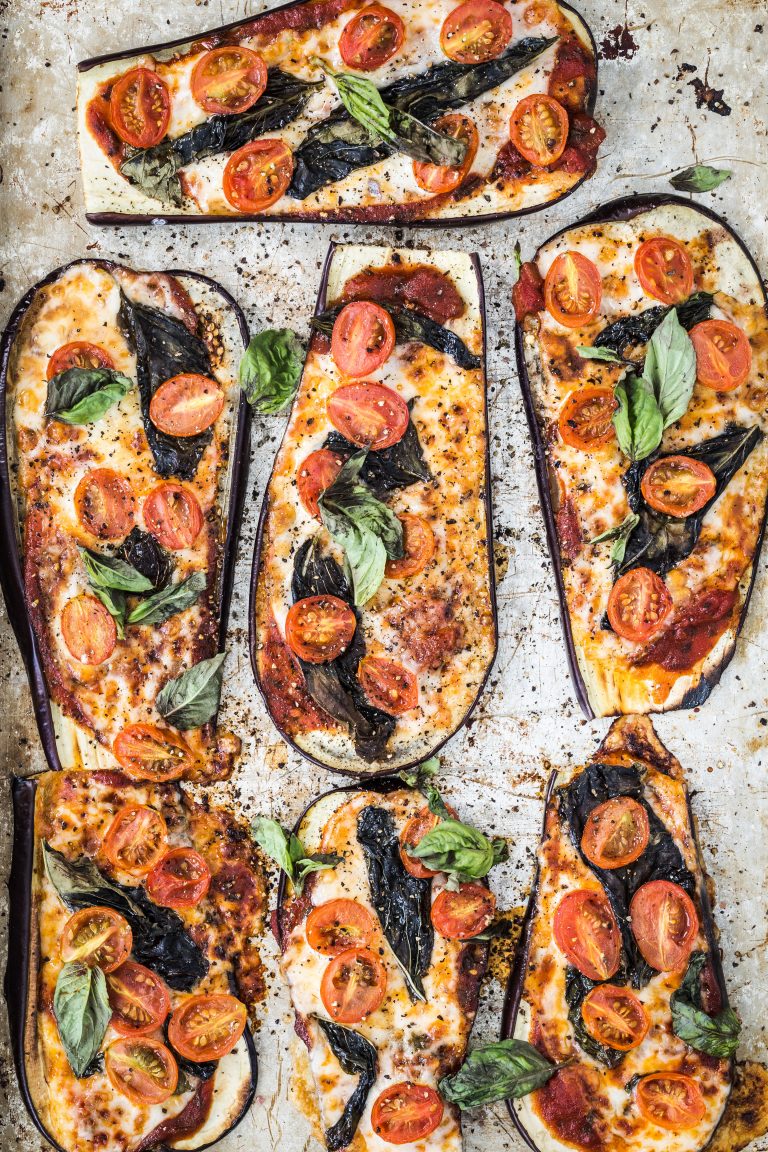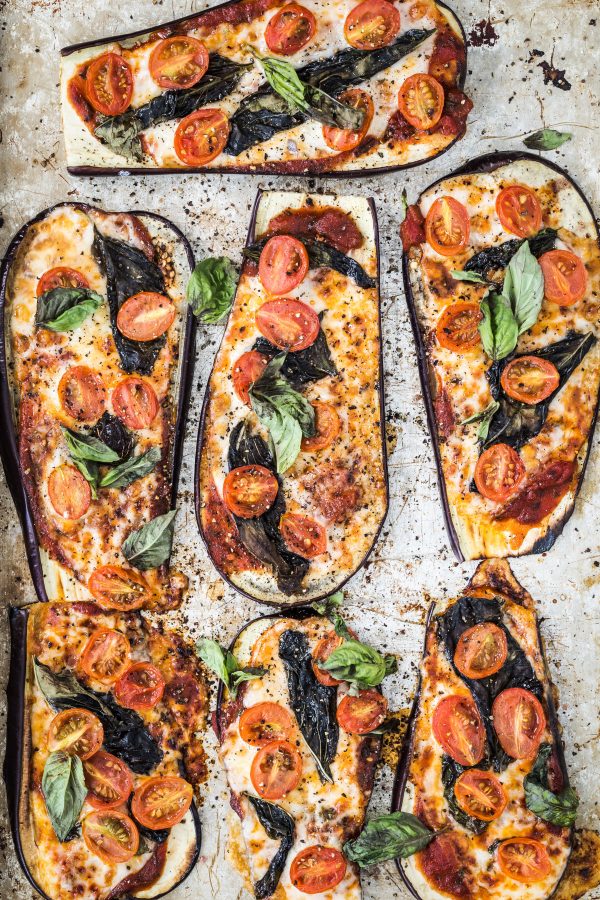 Eggplants are the perfect vessel to place the tomato sauce and cheese over it. I have seen something similar done with zucchini as well but I like eggplant much better. This was my first time making these eggplant pizza but for sure it will not be my last.
I actually had them as part of a sandwich. I placed two of them between some nice crusty whole grain bread and it was just sensational. I should have quadrupled the batch because the sandwiches where just delicious.
I think I might be be able to freeze these as well for a quick lunch or dinner. I will be experimenting with it so I will let you know if it works. I actually think it will.
On another note, I can't believe the summer is almost over. I think the older I get the faster time goes by. In a couple of days I will start school again…ugh. I really I am not ready to get into the groove of studying again. I will try to endure it for the next 3 months, I just hope it gives me the results that I am hoping for.
Well, for those that are traveling places for memorial day, be safe. If you need a healthy idea for tomorrow this is it. These mini eggplant pizza are nothing but delicious, easy to make and I think they will be a super hit.
Enjoy!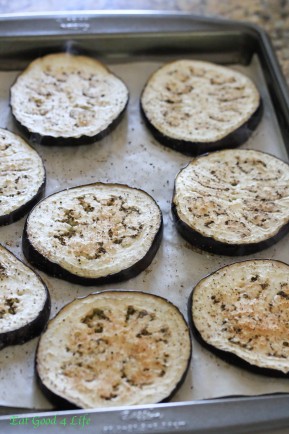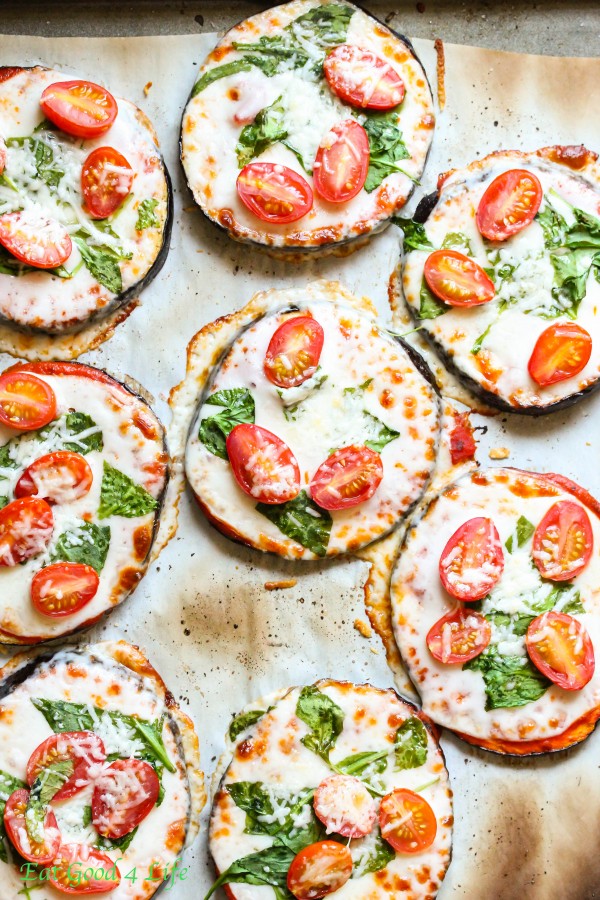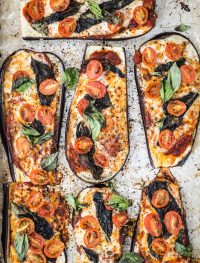 Eggplant pizza
Yield: 20-24 pizzas
Total Time: 40 minutes
Ingredients:
2 large eggplant, sliced 1 inch thick
24 oz jar tomato sauce
20 slices provolone cheese, mozzarella works too
3-4 oz fresh cherry tomatoes, sliced
1 cup fresh spinach
1/2 tsp himalayan salt
Pepper flakes, optional
Directions:
Preheat your oven to 425 F. In two baking trays arrange the sliced eggplants. Sprinkle the Himalayan salt and bake for 15-20 minutes.
Remove the bake eggplant from the oven and turn your broiler on. Spread 1 tablespoon of tomato sauce over each eggplant round followed by one slice of provolone. Arrange some fresh spinach and cherry tomatoes over the cheese and broil for 3-5 minutes. Make sure you keep a close look while the eggplant is under the broiler as they can burn really fast.
Serve while still hot. I had my eggplant pizza slices in between whole grain crusty bread and it was the bomb.