Eggplant casserole
We truly love eggplant and this eggplant casserole is to die for.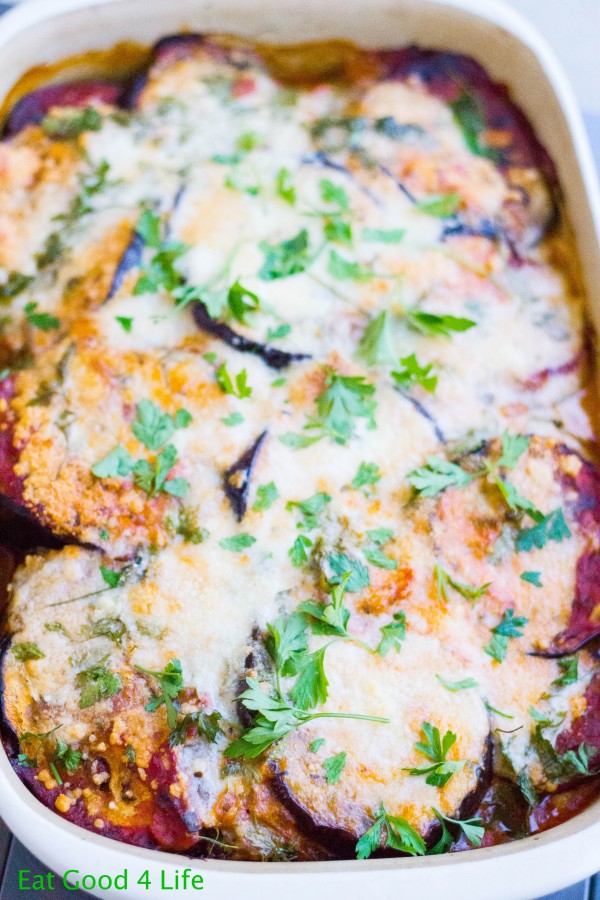 I am super excited to share this eggplant casserole with you. One of my favorite veggies to eat is eggplant, however, for some weird reason, I hardly have any eggplant recipes in the blog. I am going to make it my mission to change that and have at least a couple more by the end of September.
This casserole recipe was a bit time consuming because I used lots of eggplants. I wanted to make quite a bit of it because I knew we would really enjoy this dish. We got about 7-8 servings out of it, so well worth the effort. This recipe has become a favorite for sure so I will be making it for time to come.
I served the eggplant casserole with pasta, however, I think it will also be great with whole grain bread. Next time I am going to do that.
This dish was a great family dinner. My husband adores eggplant so he was over the moon eating this one.
The pictures aren't the greatest because I kind of made this quite late during the day so I hope you don't mind. I really wanted to share this with you so I figured I post it and later on, when I make it again, change the pictures.
I hope you like this eggplant casserole. If you try it let me know how you like it.
Enjoy!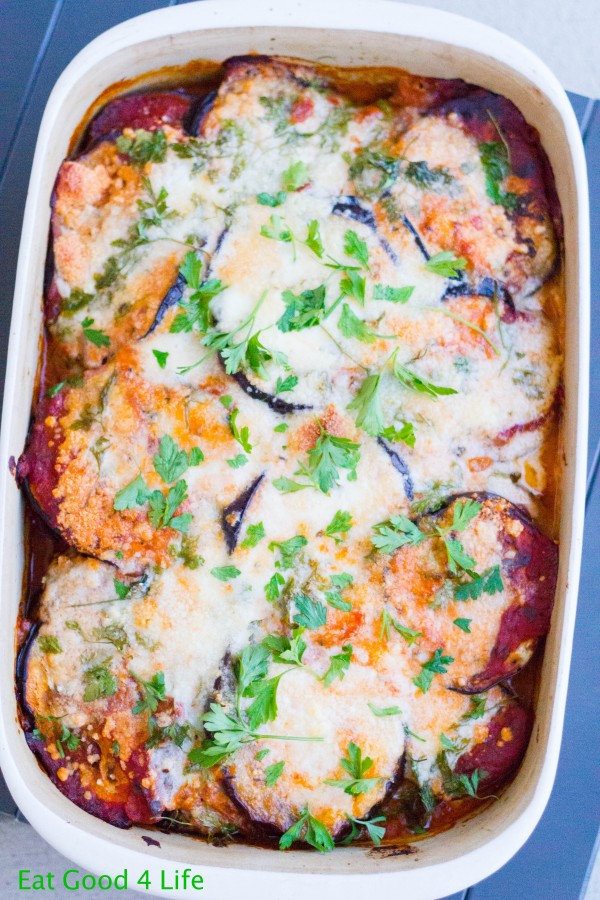 This eggplant casserole has become one of our favorite dinners. I am going to be making this one for time to come. By the way, sorry for the pictures, I know they are not the greatest but it was pretty dark when I took them. I just wanted to share this recipe because we thought it was the bomb :-)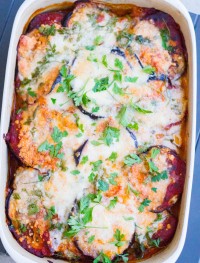 Eggplant casserole
Yield: 7-8 servings
Total Time: 50 minutes
Ingredients:
3-4 large eggplants, sliced 1/2″ thick
1/4 cup olive oil
26 oz jar marinara sauce
1/3 cup fresh parsley, chopped
8 oz. creme fraiche
4 oz Parmesan and Romano cheese, grated
Directions:
Preheat oven to 375.  Brush eggplants lightly with olive oil.  Heat a large skillet over med-high heat and fry eggplant slices in batches until golden on both sides.
Stir in half of the grated cheese and parsley to the creme fraiche. Place three to four tablespoons of the marinara sauce on a 9 x 13  rectangular casserole pan and place some of eggplant slices in a single layer.
Cover with a thin layer of the tomato sauce and a sprinkle some of the cheese and parsley over it. Make three more layers of eggplant, sauce and cheese, covering the top with tomato sauce.  Spoon over the creme fraiche and sprinkle on a final layer of the grated cheese.
Bake uncovered until browned and bubbling, about 30-35 minutes.  Let rest briefly before serving.
Serve over whole wheat pasta or with whole grain bread.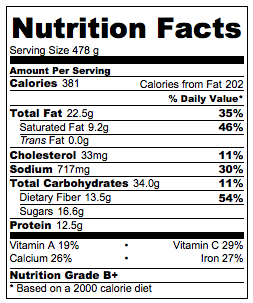 Nutrition facts calculated based on the recipe giving 7 servings.