Easy Quinoa stuffed peppers
I have been wanting to make stuffed peppers for the longest I can remember. I have seen them done in many different ways but I wanted a simple, easy way so I could actually make them from time to time.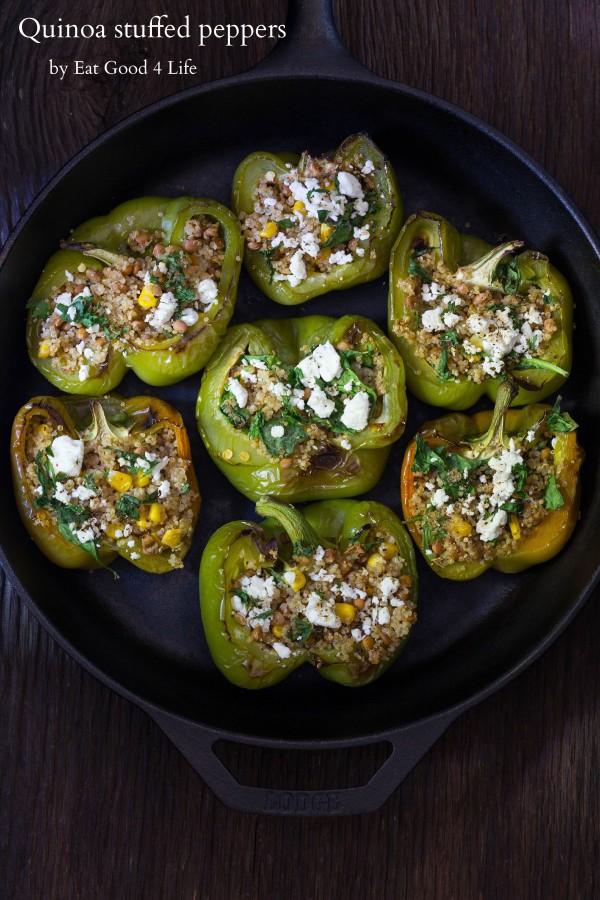 For the filling in these easy quinoa stuffed peppers I kept it pretty simple but you can add any other veggies of your choice. To keep the recipe vegan you can also omit the feta cheese or get creative and use any other type of cheese you prefer. Mozzarella cheese will work really good.
Broiling the peppers rather than baking them is a faster way to still achieve delicious stuffed peppers. You can also double the batch and freeze some of them to have in the future. I have done it before and works really well.
If you haven't tried quinoa before this is a great way to start incorporating quinoa into your cooking. Quinoa is a very versatile ingredient and you can use it in place of rice, add it to salads, or even make granola with it. A great nutritious ingredient worth trying!
For the easy quinoa stuffed pepper recipe visit my friends at Nuts.com. Make sure you browse around their website for other products which you may need for your cooking and baking. They have a large variety of healthy flours, nuts, dried fruits etc Everything you need to experiment in your kitchen with.
Enjoy!