Drunken noodles with shrimp
I have been on a quest to perfect my Thai cooking skills. While I find out that purchasing the best Thai ingredients this drunken noodles with shrimp can be made with just two simple Thai sauces!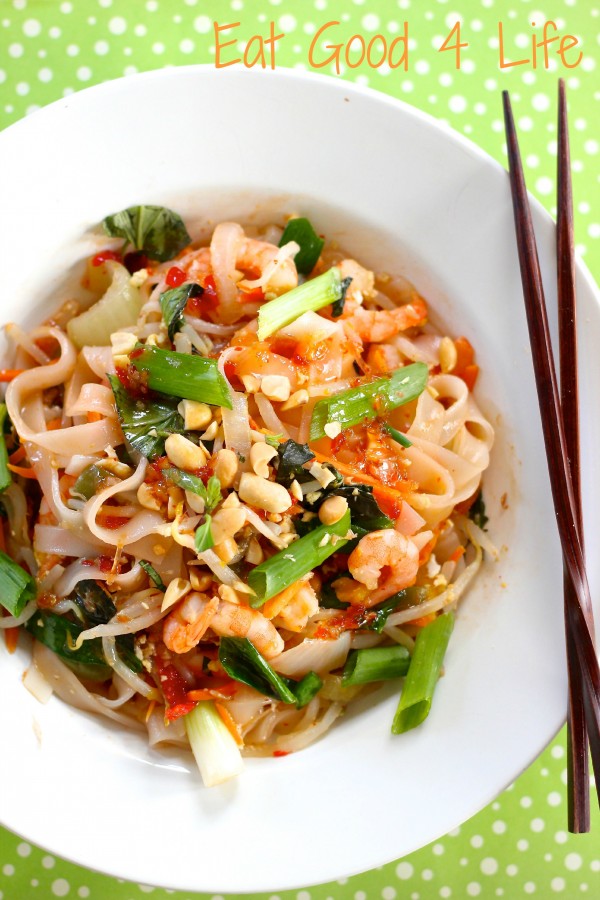 Wow at last another blog post. Sorry but I have been down South Spain for the past two weeks without a steady internet connection, thus keeping up with the blog has been quite hard. However, I am back now ready to share really good recipes in the next few weeks to come!
Today I have brought you my own version of drunken noodles with shrimp, which in my opinion, they are mighty delicious.
I have tried many versions of drunken noodles before only to find one Thai restaurant that really prepared them right to my taste. Not that I am an expert on Asian cuisine, but even though the base of drunken noodles is made with soy sauce, it is not rare to see them prepared differently just like mine.
For my drunken noodles with shrimp version the sauce base of the noodles was using a Pad Thai sauce mixed in with a chilli sauce. This sauce may sound odd but it is mighty good. This recipe has been a secret of mine for quite some time but today I thought to share it with you so that you can enjoy it with your family and friends as well.
If you live near an Asian market like I do, you will be able to get Asian staples, likes sauces, at a much better price. If you don't happen to have and Asian market near by you can rely on Amazon. Many of the ingredients can be found there.
This drunken noodle recipe is truly a gem. You can prepare this dish in no time. If you like drunken noodles and Pad Thai I suggest you double the batch. You will thank me later :-)
Enjoy!
On the left picture you can see the two different sauces I used. You can get them at any Asian market but if you don't live near one you can get the Sweet chilli sauce and Pad Thai sauce on Amazon.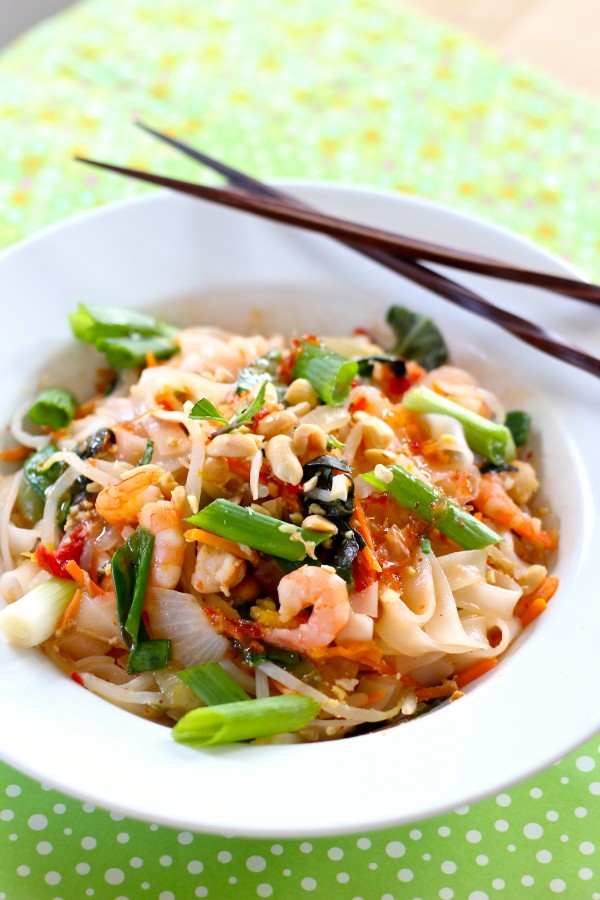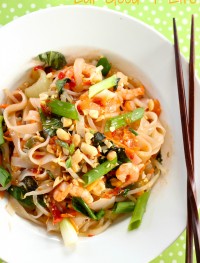 Drunken noodles with shrimp
Yield: 4-6 servings
Total Time: 25 minutes
Ingredients:
14 oz wide rice noodles
16 oz medium cooked shrimp
10 oz grated carrots
2 organic eggs, scrambled
4 green onions, chopped
1/3 cup peanuts, chopped
1 Tbsp grated ginger
1 cup fresh Thai basil, regular basil will do
3 Tbsp olive oil
Sauce
Directions:
Cook rice noodles according to package instructions.
In a bowl mix sauce ingredients and set aside.
In a large pot, over medium to high heat, heat the olive oil. Add the grated carrots, ginger and green onions and stir fry for a couple of minutes. Add the cooked shrimp, basil and combine. Turn the heat off and set aside.
On a separate pan, over low heat, heat 1 tsp of olive oil. Add the scrambled eggs and cooked stirring constantly until done. Add to veggies.
To the veggies, add the cooked rice noodles, sauce mixture, chopped basil and chopped peanuts and combine. Serve while still warm.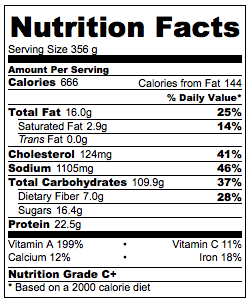 Nutrition facts based on the recipe giving 5 servings.