Double chocolate banana chunk cookies – Gluten free and vegan
So yesterday, after craving something sweet, I made these double chocolate banana chunk cookies, which are gluten free and vegan. So good…
The recipe actually comes from these other banana chocolate chip cookies I made a while back. These only have 4 ingredients, have no oil, no added sugar, no eggs, no flour and are vegan, and gluten free.
On top of that they are only 60 calories each, what else could you ask for?
For this double chocolate banana chunk cookie version I just added 2 tbsp of cocoa powder extra and use chocolate chunk pieces instead of the chocolate chips. I forgot how good these cookies were. Perfect when craving something sweet and healthy at the same time.
While I used the unsweetened shredded coconut, you don't have to add it if you don't like. I just love coconut so much so I thought to keep it in the recipe.
I have been wanting to bake for a while but since these cookies are easy and super fast to put together I went for it. I really want to get more creative and bake something more elaborate. Hopefully soon.
By the way, the Eat Good 4 Life app is coming mighty nice, it is a lot of work because I have to put every single recipe also in Spanish, which is a lot of work. So far I don't know how many recipes I will add but I will try my best to add as many as possible.
I am so excited about it. Generating a shopping list for the recipes you choose to make from the app will be a lot easier once you decide to do your grocery shopping. It will be easier for me to since there are a lot of recipes I do make from my blog quite often!
Anyways, I leave you with these amazing easy and yummy cookies that I hope you get to make soon. Don't eat them all at once!
Enjoy!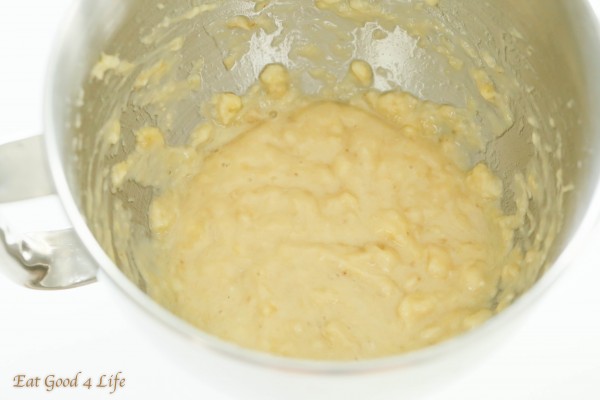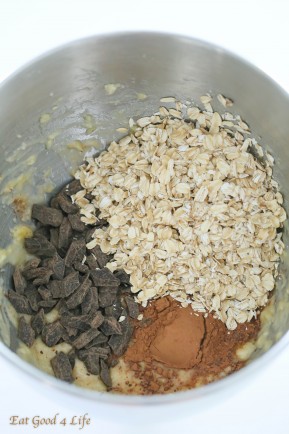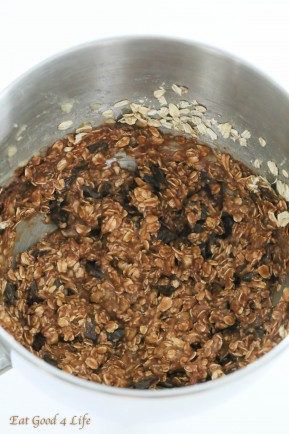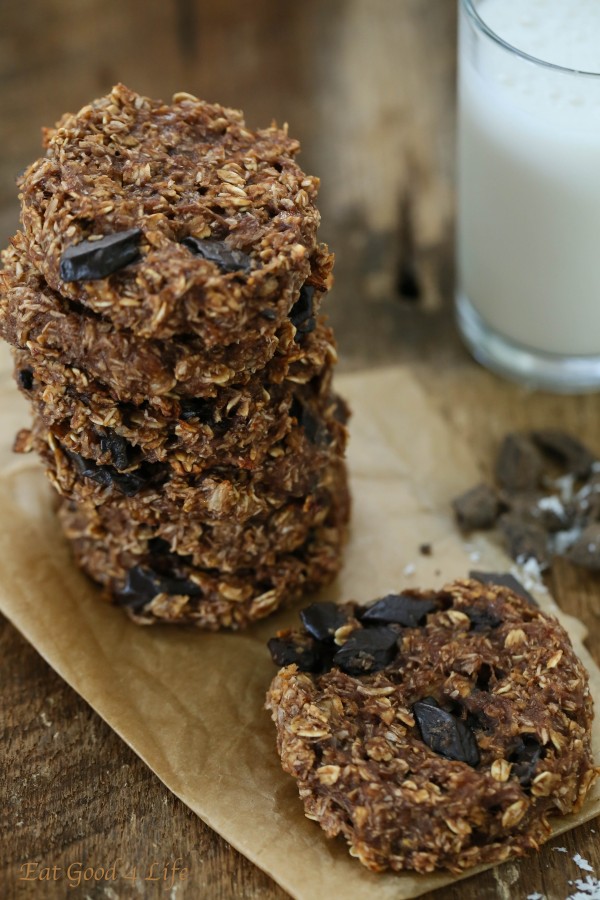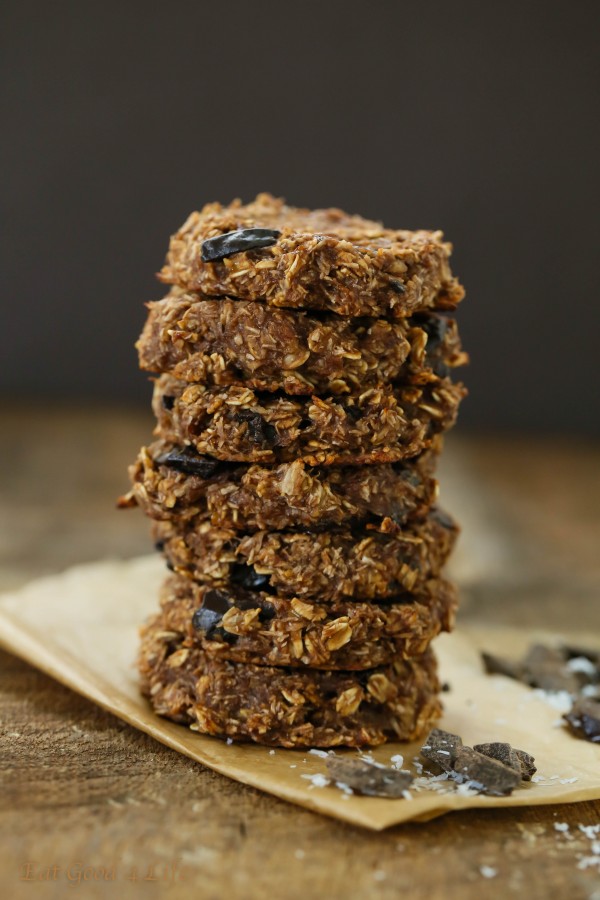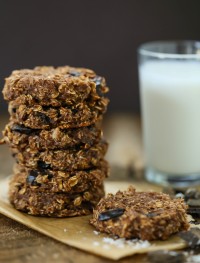 Double chocolate banana chunk cookies - Gluten free and vegan
Yield: 12-14 cookies
Total Time: 20 minutes
Ingredients:
Directions:
Preheat the oven to 375F. Line two cookie sheets with unbleached parchment paper and set aside.
In a large mixing bowl add all the ingredients and mix well. With a medium cookie scoop drop cookie batter onto the lined cookie sheets a few inches apart. Flatten them slightly with the palm of your hand and bake for 10 minutes.
Let them cool on the baking sheet for five minutes. Store in an air tight container for up to 2 days.