Fresh Strawberry cake
This fresh strawberry cake is to die for. So easy to make and can also be made gluten-free. I used a lot less sugar and whole wheat pastry flour, which is better for you!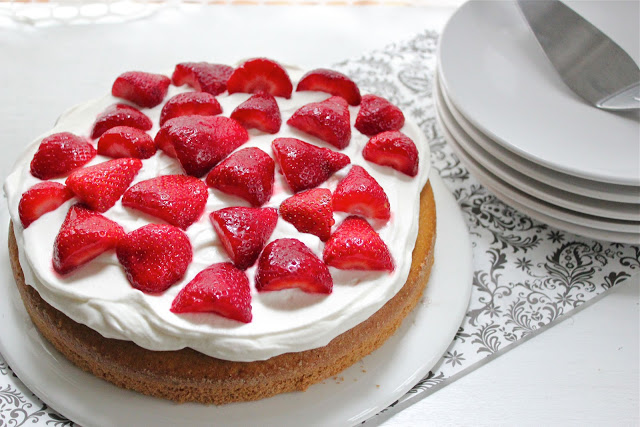 Do you want a simple and luxurious fresh Strawberry cake that you can enjoy with hardly any work? This is it.
You pretty much just have to mix all of the batter ingredients and bake it. Then just mix the Greek yogurt, and sugar with heavy cream and top with the fresh strawberries. This strawberry cake is not complicated at all, I promise!!
I got the recipe from my coconut and lime cake I made a while back and decreased the sugar content even further, so it is a little bit better for you!! I hate when all you can taste is the sugar on cakes, cookies, and any baking goods for that matter. The best way to control this is by baking yourself from scratch and this cake could be a great place to start :-) Just saying!!
By the way have you seen the weight of a nation series that started on HBO on Monday night? I love it. Very inspiring, powerful and shocking to some. This is a very powerful and informative documentary that I highly recommend for every one to watch. I wish I could show it to everyone I know :-)
Anyhow, let me know if you try this simple and yummy fresh Strawberry cake. It is to die for.
Enjoy!!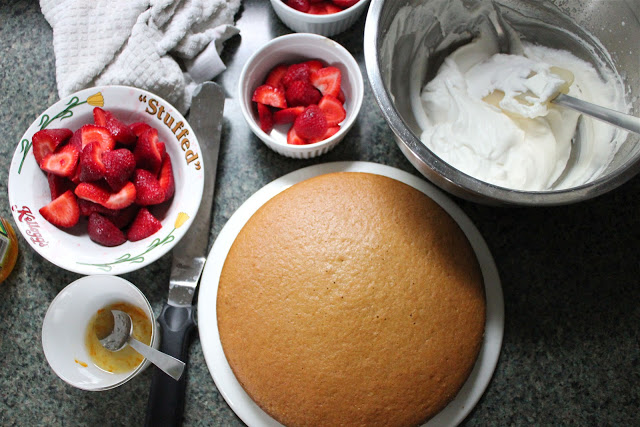 I used 1 teaspoon of marmalade reduced with a teaspoon of water to glaze the strawberries to give them a bit of a shine. You don't have to do this but they just look prettier!!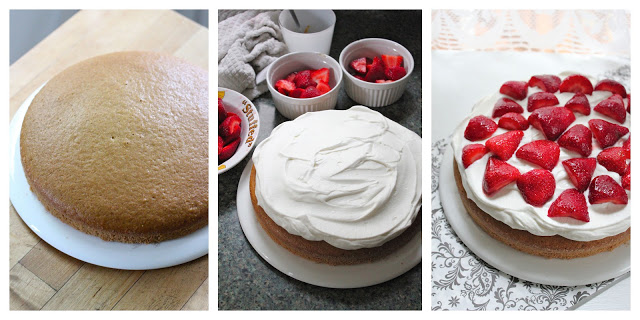 So after cooling the cake you can place the heavy cream and Greek yogurt mixture over the cake followed by the chopped strawberries and serve. It is that simple :-)
I think you can do any other fruit you like. Fresh raspberries and blueberries will work really good for this!!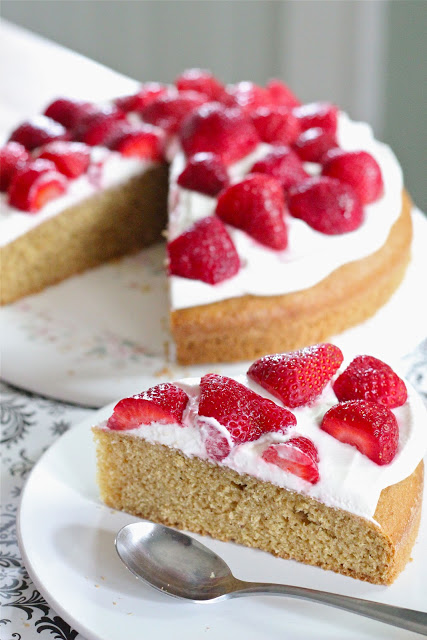 This is a very yummy cake and not that sweet at all. The cake batter only has 1/2 cup unrefined sugar. The Greek yogurt and heavy cream mixture has 4 tablespoons.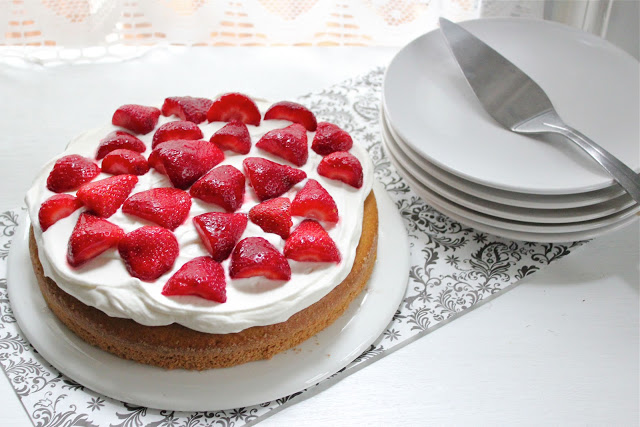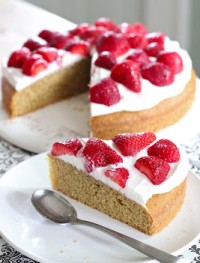 Fresh Strawberry cake
Ingredients:
Directions:
Preheat oven to 350F. Grease and flour a 9-inch round cake pan.
In a mixing bowl, I use a wire whisk to do this, combine eggs, milk, sugar, vanilla extract and oil. Add flour, baking soda and baking powder.
Pour the batter into the prepared pan and bake until golden, 40-50 minutes or until a tester inserted into the center comes out clean. Cool for 20-30 minutes, then turn onto a cooling wire rack and cool completely.
In a bowl whip the heavy cream with the sugar until you get firm peaks. Fold in the Greek Yogurt. Spoon this mixture over the cake and place strawberries on top.
Store in the fridge until ready to serve.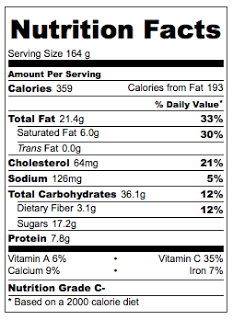 Nutrition facts calculated based on the recipe giving 8 servings.