DIY Lemon raspberry soda
Have you ever made your own soda before? While we sometimes buy seltzer water we never drink or purchase soda, however, this DIY lemon raspberry soda is another story. Not only this soda is healthy but it is extremely easy to make.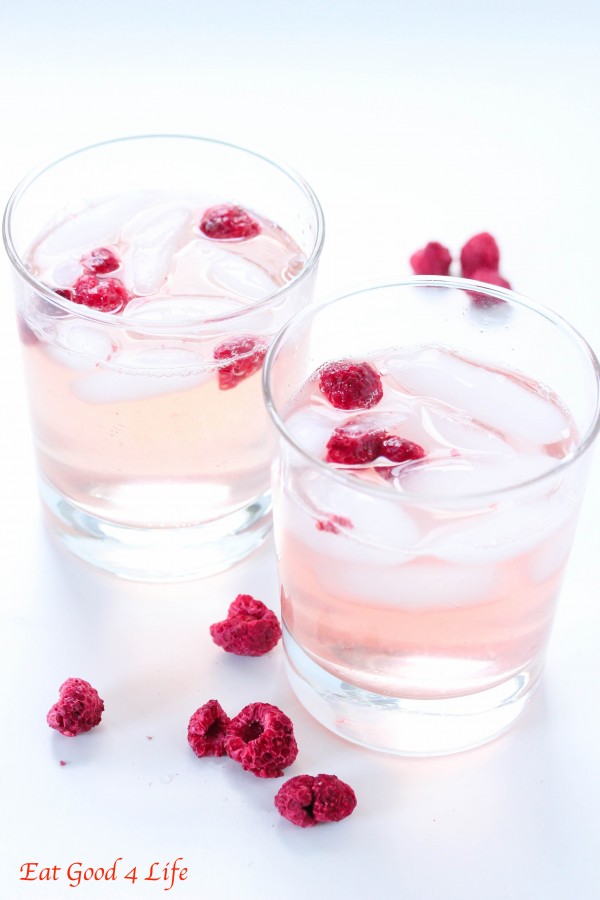 With this KitchenAid® Sparkling Beverage Maker powered by SodaStream® you will be done in a matter of minutes. My kids thought it was the funnest thing ever. We actually made two different flavors but the first one was much of their liking.
While you can buy the syrups already make making your own is more economical and healthier. We did a mixture of lemon, and maple syrup with a few dry raspberries which worked like a charm. Next time we will make a ginger, lemon mixture to make our own ginger ale flavor.
I am so glad we got this this KitchenAid® Sparkling Beverage Maker. One thing I also like is that it runs through batteries so you can place it where ever you like. The CO2 carbonator cylinder is good for about 16 gallons so it will last you quite a bit. It will get quite a few frizzy drinks for sure with this cylinder!
TheKitchenAid® Sparkling Beverage Maker:
Is made with premium die cast metal housing

Has carbonation Lever with soft grip handle

Is compatible with SodaStream Products and over 60 flavors

Includes 60L CO2 tank, 1L BPA-Free Reusable Bottle, Starter pack of 3 flavors
If you get thisKitchenAid® Sparkling Beverage Maker I hope you like this DIY Lemon raspberry soda recipe. I know we will be making many other healthy variations for sure so venture and make your own. If you do let me know what flavors you like best!
Enjoy!
To obtain frizzy beverages with theKitchenAid® Sparkling Beverage Maker powered by SodaStream® just simply fill the bottle with fresh water then use the carbonation lever to fizz up to your desired level of carbonation. You will be done in a matter of seconds.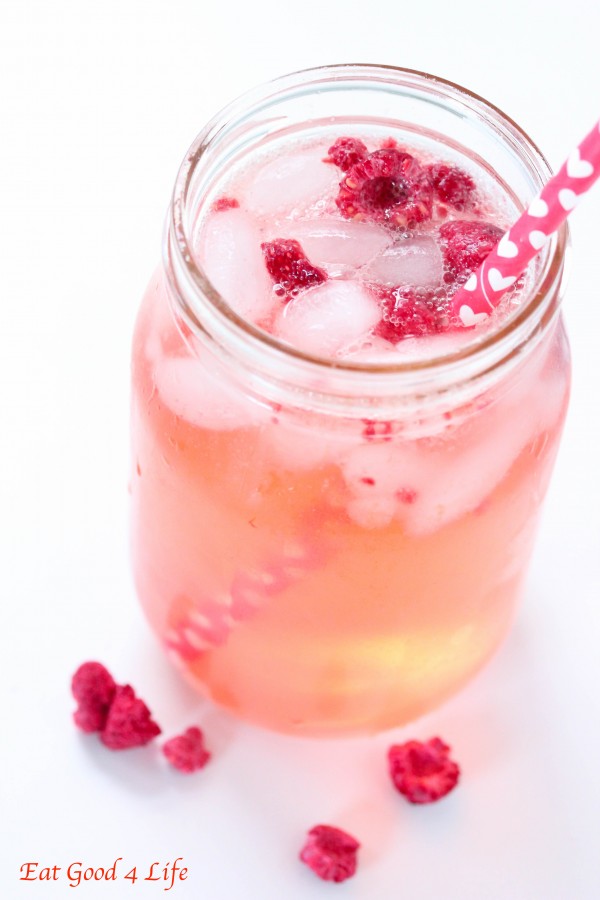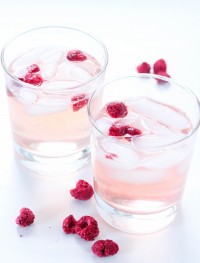 DIY Lemon raspberry soda
Yield: 4 servings
Total Time: 5 minutes
Ingredients:
Juice of two lemons
2-3 tbsp maple syrup
2 tbsp freeze dried raspberries
4 cups water
Directions:
Place lemon juice and maple syrup in a glass and combine. Follow instructions for the KitchenAid™ Sparkling Beverage Maker. Place some ice in 4 glasses with some freeze dried raspberries.
When you obtain your carbonated water add the lemon mixture to it and divide between the 4 glasses. Serve immediately.
Disclaimer: This post is sponsored by KitchenAid®. This post contains affiliate links. KitchenAid® provided me with their KitchenAid® Sparkling Beverage Maker to write this review. All opinions are my own and I speak from personal experience. The end :-)