DIY home made Whole grain graham crackers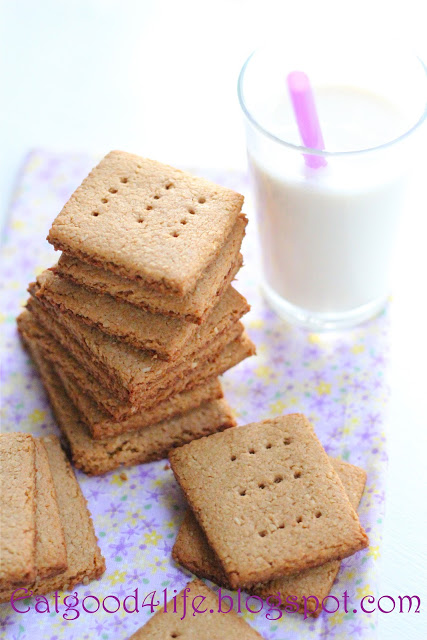 I would have never thought of making graham crackers before, but after buying a box for $5, well I though I need it to get to it. I think homemade graham crackers is the best thing ever!!
Granted the ones I got were 100% whole wheat and were actually really good, but the price tag was not making it easier for me to keep buying them anymore. Maybe on an emergency bases.
This is the first time I have actually made crackers and what I have learned is that you really need to roll out the dough kind of thin. Some of my crackers were rather thick, nothing wrong with that but I prefer them to be thin and crispy.
These homemade crackers are my introductory post to my next one. As I mentioned before, I have to post one of the desserts that saved us while on vacation. These crackers are part of that post so stay tuned for the next post. Here it is actually….2 minute S'mores
Enjoy!!
Place all the ingredients in a bowl and mix thoroughly. If you feel the dough is to dry add an extra spoon of water. On the right picture, don't mind my helper, in between plastic wrap roll out the dough until thin.
Here you can see the crackers before and after baking. Don't forget to poke the holes before baking. I used a fork for that. I also used a pizza cutter to make little cracker squares.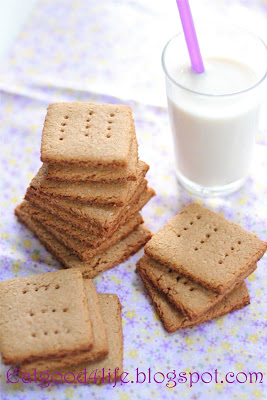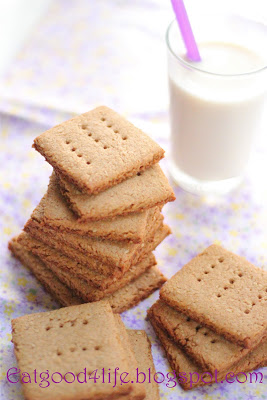 These are awesome. I hope you get to try them, and by the way they are not that sweet!!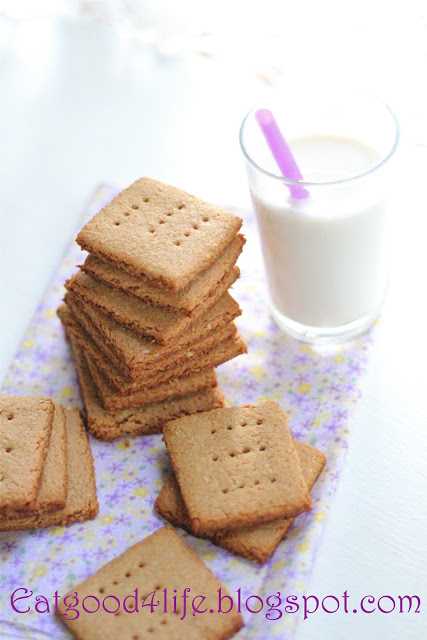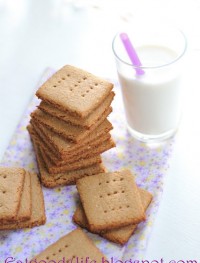 DIY home made Whole grain graham crackers
Yield: 35-40 crackers
Total Time: 30 minutes
Ingredients:
Directions:
Lined two cookie sheets with unbleached parchment paper and set aside.
In a bowl add all of the ingredients and mix thoroughly. I do this with my hands :-) If you have a stand up mixer go ahead and use it.
If you think the dough is too dry add 1 more tablespoon of water. At this stage you can preheat your oven to 350F.
Roll out the dough in between plastic wrap until thin and cut little squares with a pizza cutter. This is what I used and works really well.
Place cracker squares on the baking sheets and with a fork, poke some holes, like in the pictures, on each cracker.
Bake for 10-12 minutes. I baked mine for 10 minutes. Let them cool completely on the cookie sheets.
Store in an air tight container.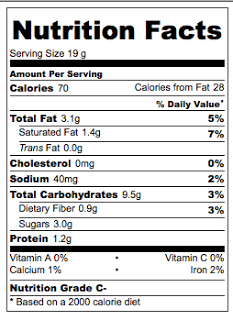 Nutrition facts calculated based on the recipe giving 40 crackers. 1 serving = 1 cracker